Alone/Together – Movie Reviews by Ry!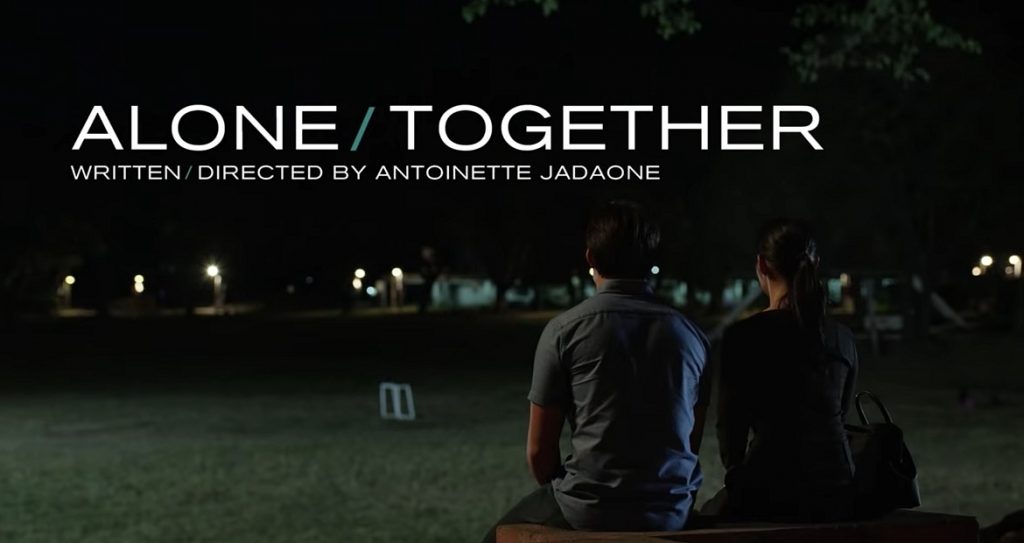 Alone/Together – The Fractures of Time and Love
The ideas of love transcend time and space. Even within the context of culture, the ideas move through the same kind of relations of emotional quips. For a love story being told on the big screen, it will always have that main point of an endearing tale between two people. The case is true for this Filipino film. Alone/Together plays along familiar lines of relationship tropes through the endearment of time. Even with commonality, this love story provides a genuine tale that gives the meaning of a true heart.
The story focuses on the relationship between two people, Christine (Liza Soberano) and Raf (Enrique Gil). With the use of the 'fate' plot device, these two move through a tale that focuses on the theme of love through the ages. From their initial encounter in the art museum (as college students), you see the layering of a straightforward love story. The first act sets ideas of dreams and reality. Once the foundation is set, the story uses the 'time jump' technique to move into the second act. The story evolves their relationship with flashbacks, filtering the details of their fractured romance. As the story moves through the 'highs' and 'lows' of their relationship, you see how their lives are constantly intertwined through fate and circumstance. Having these elements directed off a basic script, there is a lack of real story development. This makes everything around the two leads feel mundane. From the cliché of secondary characters used as props, the 'timeless' vacation scenario and the abrupt 'shocking' revelation, the story is repetitive of many other romantic films. Even so, what allows the audience to look past the predictable directive is the two leads.
Placing against time, you watch the interactions between Christine and Raf change dramatically. The issues of reality prey upon their own dreams, creating fractures in what they deem to be the 'right thing'. Their conversations are poignant but comical, reflecting on the truism of how love can be a driving force against fate. Even as the story places them in a lot of melodramatic moments, its their own mannerism and chemistry that makes it endear to the heart. As the film reaches its climax, it goes against the grain of the typical romantic tale. This leads to an epilogue of hope with a sense of realism instead of the common 'together forever' motif. Alone Together is a love story that plays the same bag of tricks you find in this genre, but the main leads help keep the film somewhat enjoyable. I would say, check this out if you're a fan of romantic films.
Final Score – 3 out of 5 (Theater Discount)