Blinded by the Light – Movie Reviews by Ry!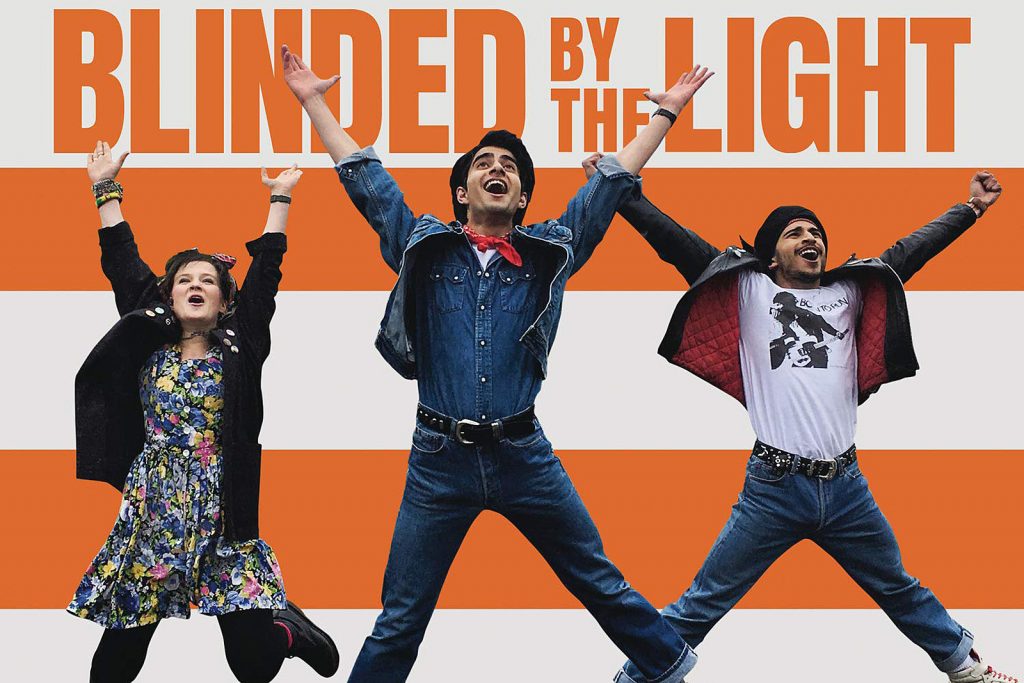 Blinded by the Light – Growing Up the Springsteen Way
There is a time in everyone's life where you learn and grow into your own person. This is true, no matter if you're an adult or teenager. This idea of 'coming of age' is a plot device that is used in many dramatic tales of the adolescent years. Like many of these tales, this film provides a path of reliving those times, but with music of a certain kind. Blinded by the Light provides a window into common scenarios, but spins it in a tale that is genuine to the heart of growing up.
The story focuses on Javed (Viveik Kalra), a Pakistani teenager growing up in the UK during the 1980s. As he struggles with familial conflicts, he finds truth through music. At the onset, the first act quickly introduces the audience to Javed and the common themes of adolescences, young love and finding your purpose. The clichés are obvious, but it is slowly blended with cultural ambiguity of the 1980s. This subtle layer creates a directive where the coming of age aspect becomes more than its basic outline. The central driving factor is the characterization. Kalra's performance as Javed provides a figure where you can feel his struggles of being an immigrant trying to fit in an unwelcoming society. This all changes when he meets Roops (Aaron Phagura), who introduces him to Bruce Springsteen's music. From this point, the story becomes a unique blend of storytelling within the lyrical stylings of Bruce Springsteen. Everything becomes a whisper of irony, placing the emotional aspect of family, friends and love within the art of music. This drives Javed to deal with each angst situation with value and purpose. The rawness becomes a steadfast approach of artistry with character development.
As the film delves into the complexities of Javed and his family, it creates a pathway to understanding cultural norms, societal politics and teenage love. All the themes that were introduced as basic tropes becomes a portrait of resolve for the audience. You seethe in the aftermath of Javed's obsession with Bruce Springsteen, providing a place where music reveals the importance of his life. In the third act, revelations bring for the flaws of human nature, leading to a climax where he is faced with choices that show him what matters the most. Blind by the Light is a coming-of-age film that spins the obvious into something that feels more closer to home. No matter if you're a fan of indies or good wholesome storytelling, this is one for you. Worth the full price at the theaters.
Full Score – 4 out of 5 (Full Price)