Creed II – Movie Reviews by Ry!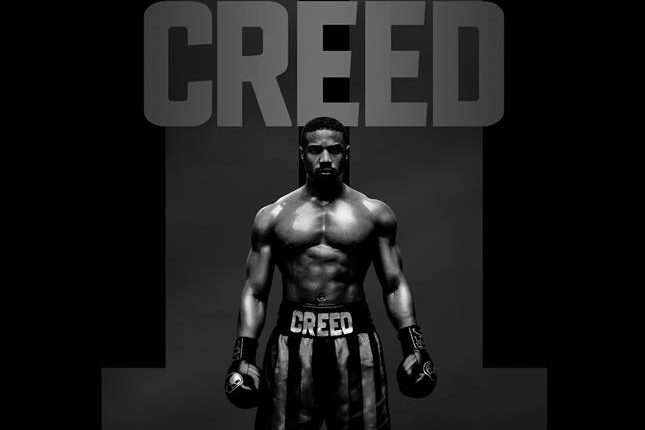 Creed II – Nostalgia and Legacy, Round 2
You hear that sound, a rumbling of trumpets.  This triggers a swing of emotions that let you know the inevitable is about to happen; another memorable fight in the ring.  That image is an iconic representation of Rocky.  This kind of moment was rejuvenated when Creed came out in 2016.  With success of the revival, a sequel was inevitable.  With a clash of past glories combined within the next saga, the film rattles between amazing moments on a predictable boxing journey.  Even so, it is fun to step into the ring once again.
Picking up three years later, we find Adonis Creed (Michael B Jordan) at the top of the boxing world.  Having recently won the belt, it leads to some unwanted attention through a new challenger, Viktor Drago (Florian Munteanu). Being the son of Ivan Drago (Dolph Lungren), it brings to the forefront the cloudy history between the Creeds and Dragos.  This sets off a chain reaction that leads to endearing consequences for Adonis, Viktor and the rest of the cast.  Being a sequel, the film tries to balance between going bigger and developing its main characters. The direction manages to play homage to past elements while moving forward.  Even with reusing plotlines from the series, the story's strength is the relationship between Adonis and Rocky (Sylvester Stallone).  Adonis deals with a lot of self-reflection.  He struggles with a tougher opponent, straddling the line between physical punches in the ring and his mental state as a fighter/father/son.  Within the dialogue between him and Rocky, you feel an endearment of a 'familial' kind of relationship.  Each has a face of strength, but frailty of things related to the past.  The film is able shine a visible human element, presenting a full-circle developing in their lives.
While the film plays up their strong character, introducing past elements leads to a clustering of themes and tones.  The obvious use of 'the 'fallen hero' and 'redemption' plotlines are used as points of connection, moving the characters along a linear path.  The simplistic storytelling hinders the character moments, allowing basic boxing tropes to cause predictability in the lackluster fights (in the beginning). Once the film hits the second half, there is a leveling approach between these elements that creates a monumental confrontation for the ages.  The climax is a mixture of bombastic visual noises and character dynamics, providing stylistic action that parallels subtle character growth and reflection.  Once the epilogue comes, it ends on a strong wholesome note, shining a light on the legacy of Drago, Creed and Rocky.  Creed II plays with the legacy of the series, but manages to smooth out the clichés to create an entertaining film.  If you are a fan, this is worth seeing.  Not as good as the first, but good enough to see on the big screen.    
Final Score – 3.5 out of 5 (Matinee)