Father of the Bride (2022) – Movie Reviews by Ry!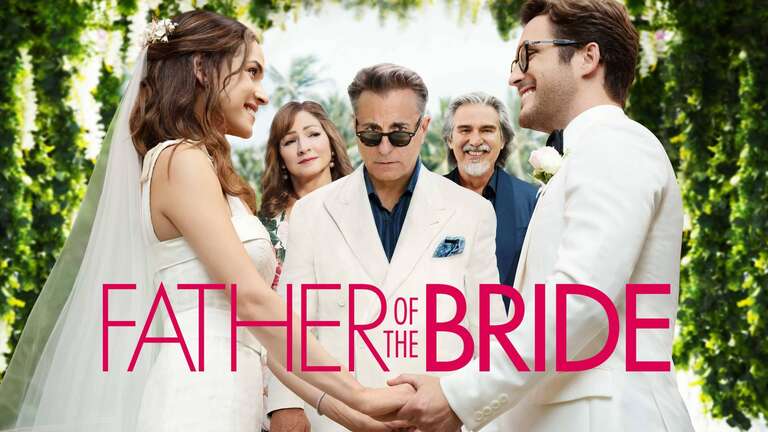 Father of the Bride (2022) – Old is New: Let's Get MARRIED!!!
Within life, family is everything.  From all the endearing situations that may come, it is family that straddles along an emotional revere.  Within that perspective, there is a blossoming journey across all mediums, including film.  In this review, I look at the latest HBO Max remake of a classic.  A familiar tale modernized for today, this film captures the heart and folly of family.  Even as things start off very predictable, Father of the Bride (2022) becomes a fun journey into the truth … it is all about family.
This is a story about the crossroads of love and family.  Standing at that point, will Billy Herrera (Andy Garcia) be able find truth and walk his daughter, Sofia (Adria Arjona), down the aisle on her wedding day.  On the surface, this is a basic outline about relationships and personal convictions.  In the beginning we are introduced to the Herrera family.  With predictable plot devices, the journey trails into obvious one-liners, scenic family gags and one-dimensional archetypes.  Through the first act, everything is stitched together within lackluster appeal of repeated storylines and gimmicky direction.  Even as generalization stagnates the first act, it is in the second act where throughlines start to surface within three characters, Billy, Sofia and the wife/mother Ingrid (Gloria Estefan).  With certain issues happening within his own marriage, Billy faces a new conflict with Sofia getting engaged (and having a wedding within a month's time).  The compounding of situations lifts the familial themes within a unique conflict between 'new vs. old'.  This leads to comedic and heartfelt moments that highlight traditional family motifs against aspects of generational change.  Within their dynamic is a genuine reflection of culture that provides a hook for the audience, a realistic turn that refocuses on a stronger direction.
As things turn from gimmicks to realism, the audience becomes witness to Billy's struggles with his position as a father and husband.  His pride starts to have a negative impact on the wedding plans, leading to friction within the family.  The fragility breaks the generalities (of the plot) creating aspect of endearment and growth.  With uncertainty becoming a staple, it is within personal reflection that helps add emotional fortitude to the predictability of the journey.  This leads into a third act that breaks the mold of the dysfunction in the family with a full circle climax and redemption.  Father of the Bride (2022) is a remake that finds a genuine spark in familiar.   For those that like family dramas or wedding type films, this is one for you.  It is available on HBO Max but would be fun at the theaters for the right price.    
Full Score – 3 out of 5 (Theater Discount)