Jackass Forever – Movie Reviews by Ry!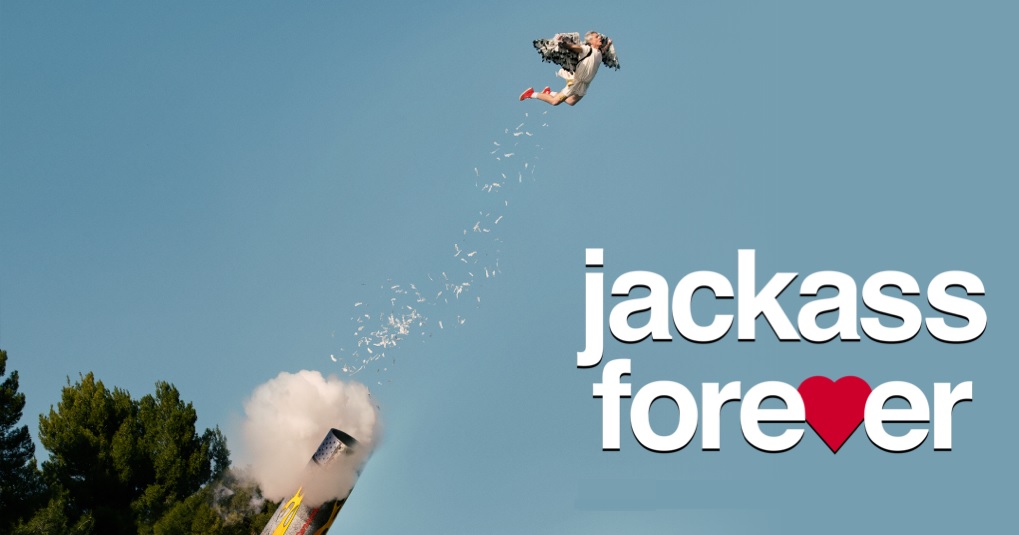 Jackass Forever – Brotherhood of Moments: Crass, Comedy and Fun
Within life, we experience certain moments that can change our paths.  No matter the emotional overtures, it is these moments that can create bonds that last forever.  In this review, I look at the latest entry in the Jackass saga.  After so many years, you would think there wasn't more to experience in this world.  Well, our lovable crew find a way to push their limits to create more crazy and crass situations.  Jackass Forever is a slew of laughable moments that showcases the heart of friendship. 
It has been twenty years since the debut of the original film.  After a slew of hilarious sequels, the crew returns for this fourth and possibly final outing.  Like many of the previous entries, it follows along the traditional path of an over-the-top prologue that link with a series of crazy situations.  Even with this common foundation, it is the onslaught of unpredictability that provides a genuine link for the audience.  The original cast pairs up with a new group of Jackasses to create a sleuth of unique, creative and audacious setups.  Within each situation, it a combination of crass stunts and hard-hitting physical humor that will lead on a journey of laughable and cringing moments.  The hardiness of the concepts is not without scares.  Even with all the dangers, it is the strong connection of friendship that makes each situation whimsical and fun.  From Johnny Knoxville's interaction with a bull to Steve-O's survival of a beehive, it is the comradery of the crew's reaction that turns the moments into captured memories.  Yes, a lot of the scenes are crude and childish, but it is a familiar journey that provides heart in the randomness of scenes.
As each moment comes along, the blend of familiar with unknown outcomes makes you want to see what comes next.  No matter what you think is going to happen, it is the authentic appeal of reactions that make it even more hilarious.  You will see a raw human sense of brevity (with the crew) that levels out the obnoxiousness of their behavior.  No matter what happens, there is something truly wholesome in their brotherhood.  Once you head into the final scene, there is a feeling of truth that each stunt is more than just a gag.  In the climax, you see a that connective friendship that makes the journey fun.  Jackass Forever is a film that will have you laughing hard at moments of caution.  This is a journey that you consider juvenile but becomes something more about brotherhood.  If you are a fan of the other film and original series, this is one for you.  Take a chance, you might laugh … and have a great time at the theater.
Full Score – 4 out of 5 (Full Price)