Kill Boksoon – Movie Reviews by Ry!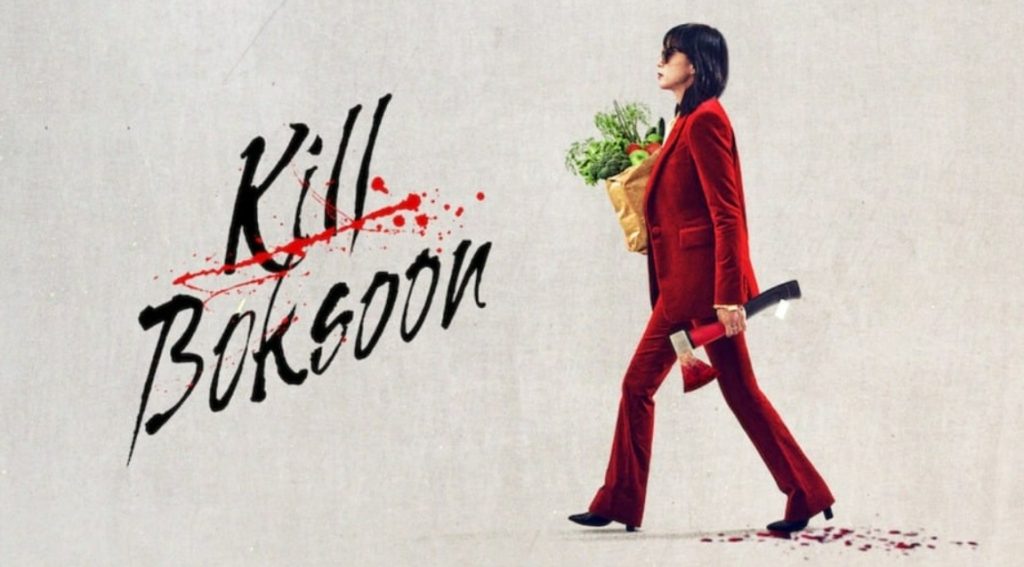 Kill Boksoon – Mother and Assassin: I Strike with Love
Through the imagination can come a possibility of indifference. From the basic quips of a romance, action or dramatic tale, a creative idea can take these singular aspects and make something anew. Within that idea, you get stories that become a bit more exciting and memorable. In this review, I look at the latest Netflix original. This is a story that shows conflict of family, work, and the struggle of balance. Within a familiar concept, Kill Boksoon is a fun action/drama that shows the motherly love of a deadly assassin.
Gil Boksoon (Jean Do-yeon) is a feared assassin in the South Korean underworld. Killing specific targets are one thing, but also being a mother is another. As these two worlds collide, will she be able to protect her daughter, Gil Jae Yeong (Si-ah Kim) from this other life. In the beginning, the film starts with a lot of familiar tropes that are the foundation of any action/crime type of film. Taking place in South Korea, the prologue introduces Boksoon through a sequence that highlights her skills as a deadly assassin. Within that same sequence, it also provides the juxtaposition of her life as a mother. This prologue provides the generalization of dueling lives (master assassin/single parent), creating a 'fish out of water/moral dilemma' themed dynamic. Within this dynamic, the first half is balanced between dialogue heavy sequences, world-building, and characterization. Through the slow burn directive, it provides a good segway into the South Korean syndicates, their rules of engagement and the ominous politics between groups. As the story weaves between action/crime archetypes, there is a centralized focus on personal worth with Boksoon. You see that she has been working for MK (assassin group) and its leader Cha Min Kyu (Sol Kyung-gu) for many years, but also wants to leave this life behind. The struggles of dueling lives create angst and conflict in her psyche. The parallels provide this unique gravitas that build an emotional core as the backdrop to the action. As crazed and brutal as she can be (as an assassin), it provides a compliment to her struggles parenting a teenager. The mirror of hardship layers into certain decisions made (on a specific mission), leading to a domino effect to her position in the syndicate and the rest of the assassin world.
As Boksoon tries to find a way out of her contract, it leads to a series of unpredictable interactions that weave between heavy dramatic moments and precision of action sequences. The contrast of character and adrenaline lifts the storytelling to a different experience, melding genres to create something original in the familiar. As things come to head, it leads to a third act of character reflection, one-on-one confrontations and a finale that weaves perspective of the mother/daughter relationship. Kill Boksoon is a action film that becomes strong as a character piece. If you are a fan of action, crime stories of foreign cinema, this is one for you. It is available on Netflix, but it would have been worth it to see on the full screen.
Full Score – 4 out of 5 (Full Price)