Little Women – Movie Reviews by Ry!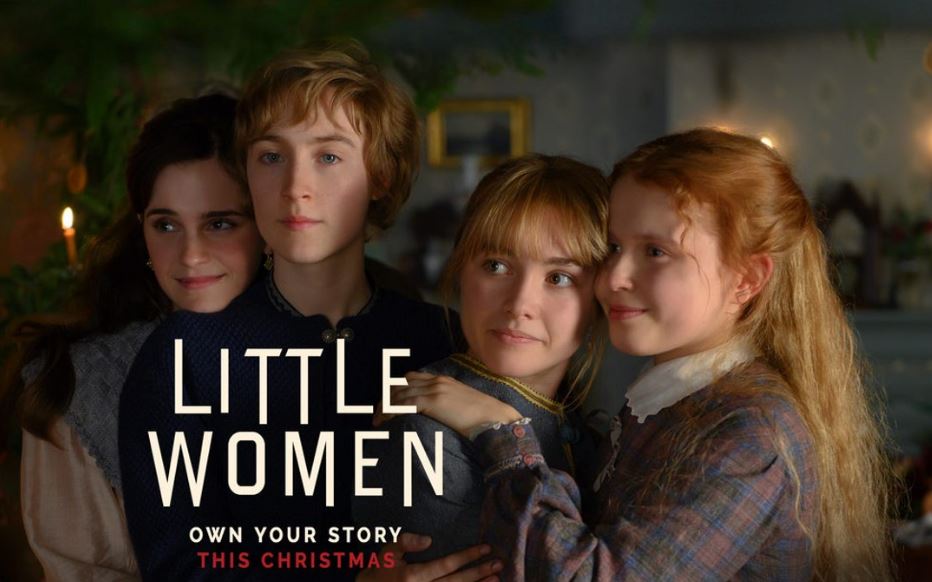 Little Women – Sisterhood: A Jolly Tale of the Marches    
Storytelling is a skill that requires time and effort.  When you write, director or draw, progression is the heart of moving your audience through vivid imagery and imaginative detail.  From visual spectacle to poignant scenes, the consequences of characters help bring meaning to the story.  With this next outing from writer/director Greta Gerwig, it is a film that brings you on a journey that is beyond the traditions of storytelling on the big screen.  With the focal point of characters, Little Women becomes an endearing tale of sisters.  With a strong cast and wonderous interactions, Little Woman is an amazing Indie/Romance film that is more than traditional, it is pure storytelling.   
The story follows the four March sisters, as they navigate the trials and tribulations of their adolescent years in the aftermath of the Civil War.  With Gerwig at the helm, you get a 'slice of life' styling of direction that blends the coming-of-age and period piece genres.  This combination allows for strong perspectives to endear with a feeling of authenticity.  The amazing detail is not through traditional means, but a layering of past and present moments that showcase the sisters' personal motives and familial ties.  This allows for characterization to become the story, seeing how they become individuals through their own means.  Each moment is built through interaction and dialogue.  This allows for the audience to see how Jo (Saoirse Ronan), Meg (Emma Watson), Amy (Florence Pugh) and Beth (Eliza Scanlen) find purpose through themes of love, angst and sisterhood.  The first half is a slow progression of revelations, pushing forward dramatic sequences and comedic hijinks through witty conversations and vivid dialogue.  The idea of watching 'life' as it happens is unorthodox for most film goers, but it also allows for personal connections of emotional worth to everything that happens in the sisters' lives. 
As the story progresses into the second half, layers of how they arrive in their present lives is slowly revealed.  This is built through a combination of exposition and common genre tropes.  The idea of adolescences to adulthood is a typical outline for most coming of age tales, but placing it within a period piece allows for indifference of the moment to feel truer for character growth.  Even as foreshadowing elements come into play, the dynamic of interactions allows for a feeling of possibilities.  There are times when romantic threads feel force, but as you reach the climax, it all becomes natural to the progression of the characters.  The epilogue brings everything full circle, highlighting the importance of the sister's choices in life.  Little Woman is an indie that provides a refreshing aspect of storytelling on the big screen.  If you're a fan of the director, actresses or like strong storytelling, this is one for you.  A genuine tale that is worth the full price of admission.
Full Score – 4 out of 5 (Full Price)