Malcolm & Marie – Movie Reviews by Ry!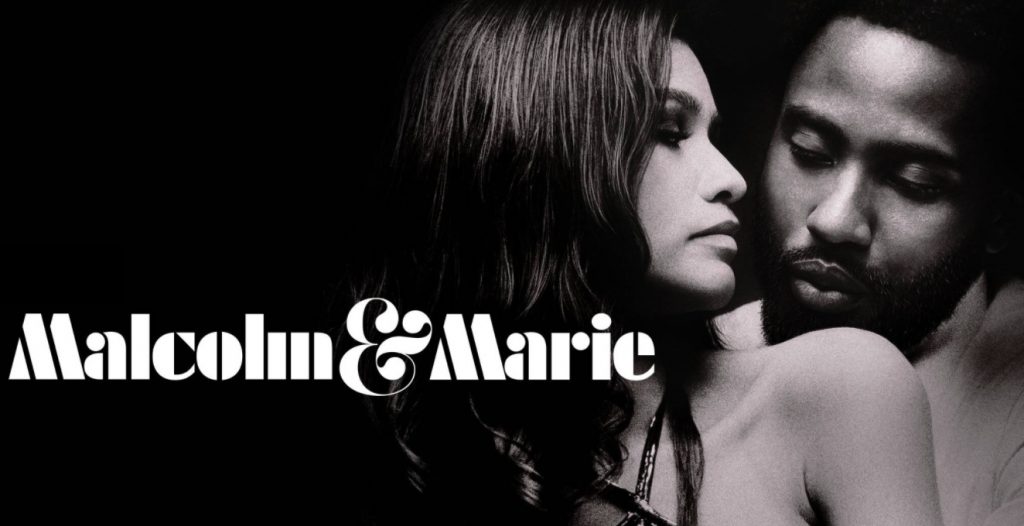 Malcolm & Marie – Flaws so Wonderful: It's a Love Story
Film is a medium of subjective value.  The ideas that persist can strike an ominous tone, but it is the simple that can be the most poignant.  Sometimes, seeing characters move the audience through a journey can speak wonders.  In this review, I look at a Netflix original that takes story through the lens a character approach.  With the strength of performances, this is a tale of minimalistic exposure.  Even if it takes its time, Malcolm & Marie is a dramatic tale of the heart.
A tale of a tested relationship, Malcolm (John David Washington) and Marie (Zendaya) must find the truth in the hearts after a fateful night.  The directive breaks the typical parameters of a traditional film.  Sam Levinson (Writer/Director) creates a narrative that is solemn and visceral within the emotions of the human condition.  The story begins after they arrives home after Malcom's film premiere, where he hopes to rejoice (with his wife) in a big achievement.  All of it becomes an afterthought, where Marie confronts Malcolm about certain choices revolving around his film.  This leads into a series of scenes of intense conversations that become an introspective look on their relationship.  The levels of detail are driven through a minimalist approach.  It is a slow-moving narrative that pushes aside the notion of instant gratification.  This slow/methodical approach allows for a pure lens to focus upon two individuals that become a mirror impression of relative familiarity.  The directive pushes aside the façade of forced plot devices and over-the-top melodrama for an on-screen dynamic look of the flaws of being … you.  The two characters are fractured by their own past, creating a whirlwind of confrontations that become the through line of their harden love.  The highs and lows are driven through raw communications, bringing in the hearty and comedic in an honest sandbox of just being, real. 
As the night sways between topical references of drug abuse and falsified identities, every detail of 'who they are' becomes an irony revelation of acceptance.  The unpredictability of Marie's behavior and the blinding pride from Malcolm's twist the manner of right and wrong, creating a path that is dark but riveting.  The journey is a roller coaster of emotions, showcasing a fracture of what is important and a farce (in their relationship).  When everything comes to light, Malcolm and Marie face the facts in a climax that is endearing to the heart.  Malcolm & Marie takes a simplistic approach to create a slow moving but rewarding experience.  If you're a fan of character or indie films, this is one for you.  It is a Netflix original that would be worth seeing at the theaters.
Full Score – 4 out of 5 (Full Price)