Oppenheimer – Movie Reviews by Ry!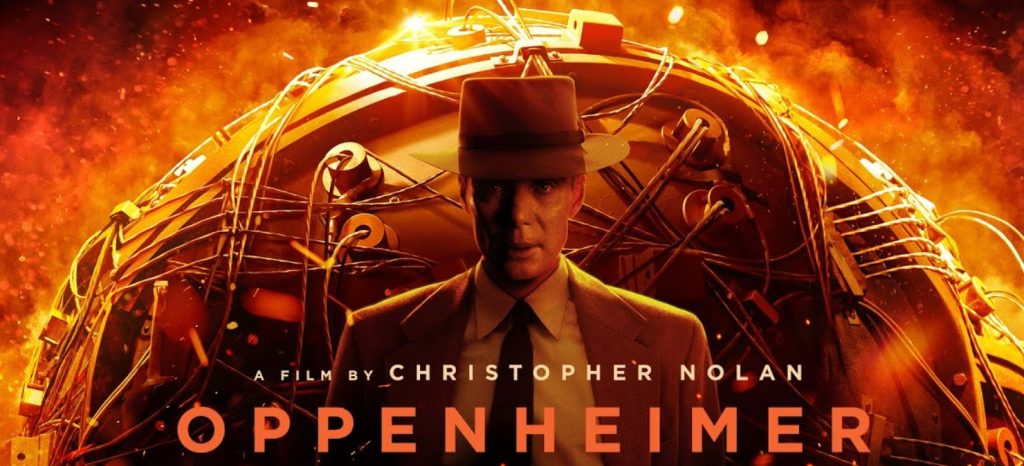 Oppenheimer – In the Wake of Science: A Character Study
To tell the tale is to speak a journey's rhythm. The flow of circumstances weave through, marking life with subtlety and conviction. From character to focus, pushing through with power reflects on the heart of conversation. Within that structure, brilliance can be represented on the big screen. In this review, I look at the latest Nolan film. A man known for creating thought provoking narratives, this next entry is no exception. A slow methodical journey of a famed scientist, Oppenheimer is a surreal, provoking experience that I believe is … Nolan's Magnum Opus.
The story follows American scientist Robert Oppenheimer (Cillian Murphy), as it chronicles his life and involvement in the creation of the atomic bomb. To begin this review, I will first speak about Christopher Nolan. Within his catalog of films, the thread that connects his stories is the focus on thought provoking material. No matter the genre, he always finds a way to weave realism within a mark of conversational aftermath. This film (in its totality) is built upon the outline of an autobiography. From beginning to end, we get to see how Oppenheimer rose through the scientific ranks, his involvement with the Manhattan Project, and his personal past that led to certain fallouts in United States History. The direction is layered between colored and black/white visuals, creating an alluring fissure of loose threads that weave through important personal moments and characters (in his life). This is driven through a methodical approach of focusing on conversations, physical mannerisms, and visual quips. Watching Oppenheimer work, converse and contemplate provides a journey that is emotionally riveting but also cautionary of the realistic threats of human behavior. By pushing the rawness of moments, Nolan creates a journey that becomes an inescapable experience.
As Oppenheimer (and team of scientists) finally come to that pivotal moment, the film shifts into mode of truths and consequence. With the creation now out of scientific hands, it becomes a web of contorting facts, pursuing probability and blindness of motive. Within the latter half of the film, individuals face the direness of reality, propelling another level of characterization that propels the tension to a higher level. With Oppenheimer's back against the wall, we head into a third act of unexpected detail and revelations, a genuine climax and reflective epilogue. Oppenheimer is a biopic that becomes something more. Through his method, Nolan delivers a true film experience. If you are a fan of the director, biopics, or conversationally driven films, this is for you. Personally … this film is a masterpiece.
Full Score – 5 out of 5 (Legendary)