Rocketman – Movie Reviews by Ry!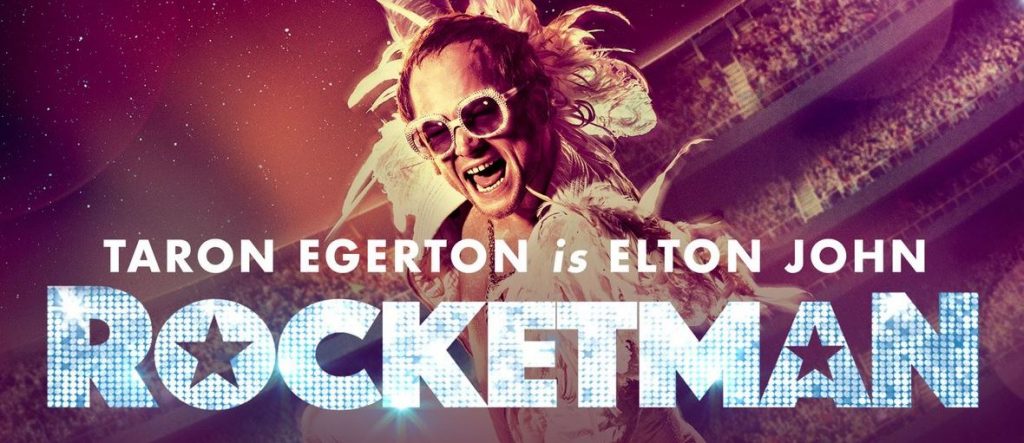 Rocketman – A Piano Kind of Fantasy
Music, an influence that spans generations. From the bombastic nature of a concert to the poignant detail of an acoustic guitar, you feel the rhythms and hear the sounds that give you a genuine taste of emotions. These emotions can be captured in film through musical bio-pics. Creating a narrative of highs and lows of music idols is a tricky thing, but when given a way to blend genres and creativity, it can turn into something enjoyable. Elton John has had one hell of a ride, and it has finally been brought to the big screen. Even with basic storytelling, Rocketman is a crowd-pleasing journey.
The plot centers on Elton John's childhood and early part of his career. With a basic introduction to his life as a child and gateway into music, the story spends a bulk of its time on his rise as a musical icon. Throughout the basic use of the music bio-pic genre, you get to see the main points of his personal and public persona fully bloom. You witness this through musical quips and general drama tropes. These basic techniques allow for his trials and tribulations to be important but not completely melodramatic. It is a purposeful placement of familiarity. Where the genuine feeling comes in is how the direction combines the generalization with the fantastical. This is done through colorful set pieces, bombastic dance routines and the usage of Elton John's catalog to spark certain reactions. What will make or break this journey is how you take in the constant infusion of the bio-pic and musical quips. There is an interwoven styling between the fantastical with realism, but it is something that can make the film stand above the rest.
As the man of the story, Elton John is brought to life through remarkable ease by Taron Egerton. His mannerism, bravado and interactions with everyone 'important' in John's life makes it all feel as if you're witnessing the growth of a superstar. He provides whimsical banter at the perfect moment, but also drives the edge of emotions when turmoil brings him at a crossroads. From the juggling of sexuality, drug use to his aptitude to create music, you feel a bit wonderous in how the portrayal comes across on the big screen. As the film puts forth everything through highlights, you come to find that the generalization of the outline makes for a wholesome journey. There is a playing of past and present, which allows for the direction to go against the grain of a general 3-Act format. Once you get to the end, you come to see how truthful everything is, even if the oddities turn things into a splash of fun. Rocketman is a bio-pic that does a lot to bring fantastical, music and realistic moments together in a journey that some will enjoy. If you're fan of Elton John or bio-pics, this is one for you. This is definitely fun to see on the big screen for the right price.
Full Score – 3 out of 5 (Theater Discount)