Scoob! – Movie Reviews by Ry!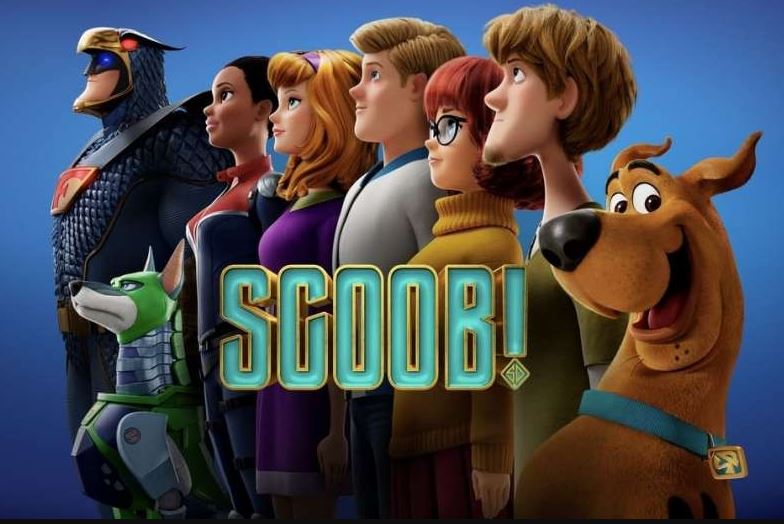 Scoob! – Friendship so Familiar … Where are You?
Animated films bring you on a journey of wonderment. They provide a certain kind of escape that brings the infinite of possibilities to life. At its truest form, you will be smiling through and through. In this latest tale of an iconic character, Scooby and the gang make their leap to CGI. A reimaging of sorts, this film is a mixture of nostalgic appeal and new beginnings. Scoob! does enough to provide a fun journey in a familiar formula.
As they race to stop the release of a mythical creature, Mystery Inc. travels on a journey to find the answers to the mystery of true friendship. The film is two halves of a whole, beginning with a reimagining of how Shaggy, Scooby, Fred, Thelma and Daphne came together to form Mystery Inc. It is a basic origin story that combines slapstick comedy with pop-culture reference. The heavy reliance on gimmicky storytelling takes away from actual character development, driving general tropes to overshadow the uniqueness of the situation. Even when things are barren within a stylized approach, it doesn't take away from the development of the Scooby and Shaggy dynamic. Their relationship provides the endearment to the first half. Once the foundation is set, the flash forward technique moves the characters into the central conflict of the main plot.
As the story progresses into the second half, Scooby and Shaggy become the focal point.  As they team up with new characters, they travel around the world to find answers to Scooby's heritage.  This dynamic leads to a reinvention of the 'journey of self-discovery' trope.  This creates subtle endearment to the relationships within Mystery Inc, centralizing the familiar within emotional vigor of nostalgia.  This leads to the creation of a bombastic sandbox where new meets old, layering what is recognizable to the property.  Even in its predictable angle, it is enough of a new spin that the escape is believable by design.  Once you reach the climax, it is a fun display of action set piece that is reminiscent of the cartoon.  Scoob! hits highs and lows within the familiar that leads to mostly fun results.  If you're a fan of the property or want a great time for the family this is one for you.  A worthy Friday night at home.     
Full Score – 2.5 out of 5 (Friday Night Rental)