Second Act – Movie Reviews by Ry!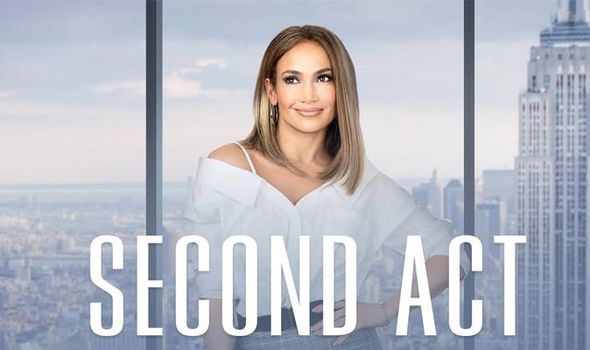 Second Act – Second Helpings of Any Rom-Com
Romantic Comedies are known as throwaway stories.  This genre can trigger the irking of the masses because of the romantic clichés, emotional tropes and foolish hijinks that are never put together for a competent story.  There are times when one can take these concepts and create a sense of wonder.  For every Love Actually and Definitely Maybe, there are 100 others that get thrown into a pile of forgettable films.  Second Act is a Rom-Com that uses a lot of these elements with some sense of relevancy.  Even with a light of hope, it never ceases the moment to be a memorable film.
With any story that revolves around this genre, it will always have these three things in its foundation:
A main character faced with a personal dilemma
Foolery Hijinks through side-characters or scenarios
Epiphany/revelation like moment(s) that brings everything together
Where the balance comes is when a director can take the material and tell a story that is comparable to realistic situations.  In the beginning, there is a sense of genuine detail.  You have Maya (Jennifer Lopez) that is faced with personal dilemmas at work and in her relationship.  Looking for a slight change of pace, with convenient plot points and predictable mishaps, she ends up as a consultant at a large company.  From here, the story moves through everything you have seen in any other Rom-Com.  From the conflicting personalities to emotional revelations of Maya's past, you get a convoluted story of melodramatic sequences with slapstick comedy.  At times, each styling compliments each other (especially between Maya and her friends), but the approach sticks too close to the clichés and tropes.  This will cause an obviousness that reveals everything that will happen in the latter half of the film.  This creates a place where, no matter for the genuine introduction to Maya, her life and what comes next, it all becomes mundane.  The story never tries to capture 'real moments', only highlighting them because the plot dictates it for forward progression.
There are some good interactions that happen between Maya and two other characters.  Her interactions with Zoe (Vanessa Hudgens) and Joan (Leah Remini) are strong, revealing a realistic connection between a friend and co-worker.  Beyond this, every other character interaction is riddled with melodrama that overexaggerates a basic script.  The ending is an expected 'coming full circle' climax, bringing endearment to Maya in her various subplots of work, love and family issues.  In the end, Second Act is stuck between being genuine and becoming another throwaway story.  I only recommend this to people who are fans of Rom-Coms.  For all that could have been, this is one should be left to watch at home.    
Final Score – 2 out of 5 (Rental)