The Rental – Movie Reviews by Ry!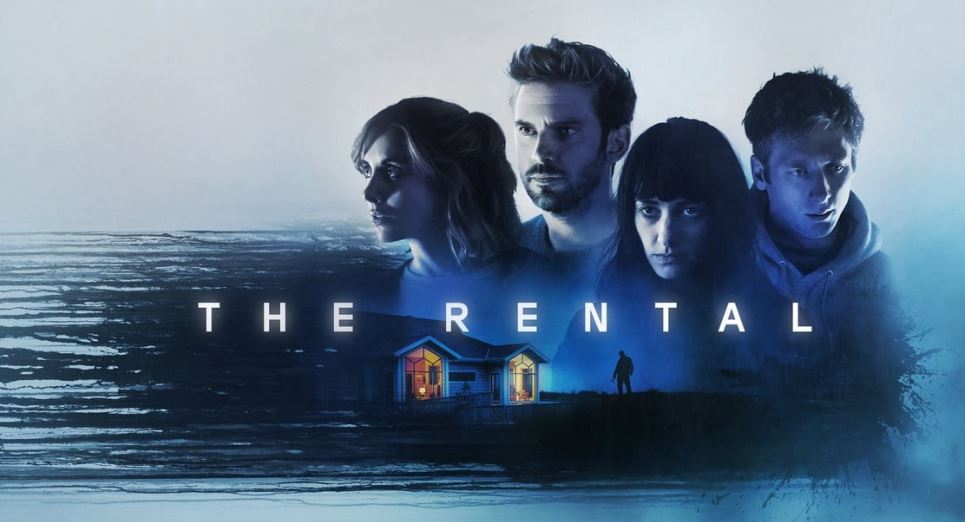 The Rental – A Simple Getaway: Thrills of Human Plight
The thrills of story can come from many things.  From action to drama, what draws the audience into a situation is the intricacies of the characters and atmosphere.  Watching the flow of specific detail shows how a story crawls through the emotions of the tide.  This can spurn something great or terrible for the journey, especially in film.  In his directorial debut, Dave Franco creates a thriller that puts context on character, lives and the unknown.  Even within convenience plot devices (at parts), The Rental showcases the horrors of a quick vacation.    
Two couples decide to go away for a weekend vacation.  What should be a celebratory time turns into a dire situation.  As the unknown creates confusion, will the couples survive their getaway?  First-time director Dave Franco does a great job blending genres within a simple conceptual outline.  In the first act, you're introduced to two couples, their lives and the setup of their quick trip away from the city.  This getaway is a celebration of sorts, but it is also a subtle introduction to their lives (for the audience).  Through conversations, there is a strong connection built through subtlety.  This allows for the realism to draw explanations for the complexity of the relationships.  When they reach the vacation home, it brings to light certain unanswered questions that touches the surface of human devotion.  This complexity comes to light because of an unforeseen force lurking in the background.  This leads into a second act that brings about an ominous atmosphere to the drama, creating a dynamic of raw emotional and unexpected twists.  Through conversations and subtle visual ques, it leads to heaviness of mood and tone.  This draws out the flaws of each character, leading to indecisiveness and dangerous assumption.  Franco plays around with the obviousness with convenient plot devices, but the common tropes never overshadow the authentic appeal of the situation.
As things start to turn down a risky path, revelations bring about a crossroads for the couple.  Will their human drama clout their judgement, or can they figure out a way to fight against circumstance?  That layering allows for realism of their plight, leading into a third act that brings forward strong characterization that mirrors their dilemma.  As everything comes to head, it leads into a climax that is predictable but conclusive.  The Rental brings about familiar concepts within a thrilling journey.  If you're a fan of blending genres or want to see Dave Franco's directorial debut, this is one for you.  It is available on Amazon Prime, but it would be worth seeing at the theater.  
Full Score – 3.5 out of 5 (Matinee)