Top 10 Films of 2013
Top 10 Films of 2013
It has been a very good year in movies for 2013.  You had everything; from amazing blockbusters to endearing bio-pics, there weren't many disappointments.  Of course, there have been some duds, but overall, a great year.  Since it was a great year for films, putting together a Top 10 list has been one of the hardest in some time for me.  It took me to the very last day to finalize, but I have come up with my Top 10 films of 2013.  Before we get started, I do have to give an honorable mention list.
These films were amazing, but just didn't quite crack my top 10.  They are: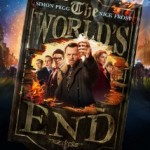 The World's End – A great British comedy; great display of comical hijinx from Simon Pegg and Nick Frost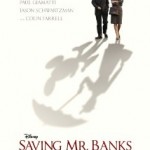 Saving Mr. Banks – Great story that shows the making of Mary Poppins; Tom Hanks, Emma Thompson and Colin Farrell were grand.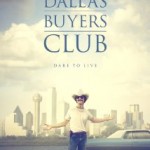 Dallas Buyers Club – One of the most endearing films of the year; Matthew McConaughey and Jared Leto put on display some of the best acting of their careers.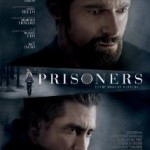 Prisoners – One of the best suspenseful/crime solving movie in quite a while; Jake Gyllenhaal and Hugh Jackman lead an all star cast in this tale of child kidnapping.
With that out of the way, here are my top 10 films of 2013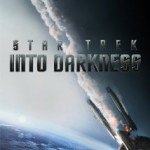 10. Star Trek Into Darkness – This is still the best summer film of 2013, as well as one of the best blockbusters of the year.  As stated in my midseason list, it has a great ensemble cast, amazing action sequence and witty dialogue.  Deepening the lore of the Star Trek Universe, this is a film that is worth the watch for any fan of Star Trek, Sci-Fi and big summer blockbusters.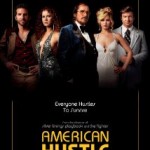 9. American Hustle – There is so many things I can say about this film.  For all those things, i will go straight to the point; this film shows what a creative and smart mind can create within a story of con artist set in the 1970s.  With slick dialogue and wonderful characters distinct to itself, David O. Russell shows how his style of filming is unique, bold and witty all in one scope.  He does great in creating a layer of depth that brings you into this web of craziness, but entertains you along the way.  This is a definite watch for fans of O. Russell's and the actors/actress in this film (Bale, Adams, Cooper, Lawrence, Rener).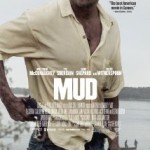 8. Mud – Still the best indie film this year, it is one that provides a wealth of story, characters and themes about life and love.  There is something to say about the simplicity in the direction, but when you can combine that with a story that feels 'real', it just makes it so much better.  As stated in my midseason list, the simplistic tone creates a place for wonderful storytelling and a connection worth believing.  There is heart in this film, and you feel it throughout the whole running time.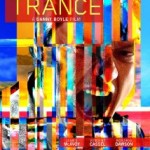 7. Trance – This was the first film to knock me off my feet this year, and still perplexes me to this day with the twist and turns that happen throughout it.  With smart dialogue and a mystery to the story elements, you're left with a film that uses charisma and tone to direct you through layers that will blow you away.  Definitely a film worthy of a top spot on my list, and worth a watch for anyone that like's that mysterious flavor in films.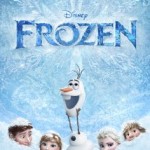 6. Frozen – I stated in the review for this film, and it still stays true; this is the best Disney movie in a long time.  Everything you want in a Disney produced work, you have here.  You have a great story, great characters, that affluent aura of 'Song and Dance' that amps you up, and bring you in.  What brings this beyond just another great film is that charm, that heartfelt sensation that brings you into that 'world' that makes you feel that Disney Touch.  You get that with this film, as it defines the experience of what Frozen is.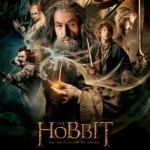 5. The Hobbit: The Desolation of Smaug – What can I say; I am a Tolkien fanatic.  Outside of that, I am also a Peter Jackson fan.  Combine both these together; you get a place of magic and wonder that depicts an escape into the imagination.  The second part of The Hobbit Trilogy; this film takes a leap forward, providing the audience with an experience that we are accustom to when it comes to Middle Earth.  We have the great fanatical elements, storytelling, characters, as well as the scale of the set pieces that define this world.  There is nothing bad about this film, as it is a pure adrenaline rush from beginning till the end.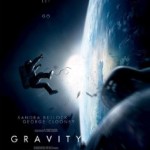 4. Gravity – No movie this year took me deep into a 'great escape' thrill as much as this one did.  From the creation of the set pieces to the completely hopelessness created with the aspect of space, you will be in awe of what kind of spectacle you experience.  With a great performance from Sandra Bullock, you will be completely caught up in her mind and the dire nature of the situation.  On top of this, this is by far the best IMAX 3D experience I have ever had.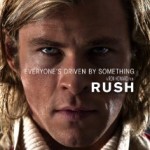 3. Rush – When it comes to one thing that really defines what I like in films, it is characters.  A great character or character film is what makes everything worth watching for me.  On top of that, when you add a great chronological story as well as depth with a second character to follow, it makes puts that film at the top of my list.  Rush is that movie.  This film follows the rivalry between two Formula 1 racers, and does it in a way that creates flawed individuals who both have strong personalities, humanistic values and people to actually root for.  Both actors (Chris Hemsworth and Daniel Bruhl) do a fantastic job in recreating the rivalry, and Ron Howard does a great way of pumping an adrenaline fueled feeling within a deeply moving story.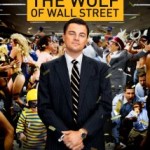 2. The Wolf of Wall Street – Martin Scorsese is a top 5 director in my opinion.  Even in his worst films, it is still far greater than any film that comes out that year.  With that being said, this film is quiet possible, the best film of his career.  With a great eye for storytelling, immersion and characterization, he provides a film that not only dwells deep into the rise and fall of Jordan Belfort, but does it in a way where the dialogue is sharp, the scenes are engrossing, and everything in between just creates an emotional involved experience from beginning till the end.  This is his 21st century Goodfellas, and a comparison that is not a bad one to make.  Even though this film is quite possibly his best, it didn't take my number one spot.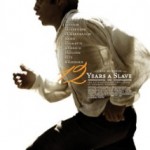 1.  12 years a Slave – There is no story or film that has defined the word 'experience' quite like this film.  The basis of this film (chronological Solomon's enslavement for 12 years) is hard to believe, but one that that will enrapture your soul.  This film is an endearing tale that will delve into some of the most engaging and heart wrenching themes you'll ever see in a film.  From the great acting display from Chiwetel Ejiofor, Michael Fassbender and others; you will be emotionally moved. Because of all the amazing highlights in this film, this is my number one of 2013.