Top 10 Films of 2015

Another year has come and gone; but it was another great year in cinema.  Outside of the record breaking year at the box office, we were treated to many great films.  Spanning all genres alike, there was something for everyone to go see at the theaters.  For me, this has been a year defined by the word experience.  The experiences at the theaters ranged from pulse pounding action to heart wrenching dramatic sequences.  This is a list based on just the greatness of the acting, story or visuals; it is based off the overall experience.  The moments were all different, unique; creating a place where there was a great variety of choices to make my Top 10 list of 2015.  Unlike previous list, there were some definite clear cut winners with places on my top list.  Even so, there are still a few films that were amazing but missed the cut: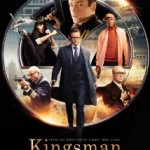 Kingsman:The Secret Service – A spy film for the 21st century; there is enough slick action, witty dialogue and overall amazing direction to give you one hell of a ride.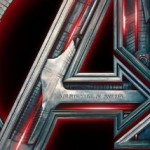 Avengers: Age of Ultron – A Marvel film filled with all the excitement you would expect; this is an action film that exemplifies the ideas of a true blockbuster.  There is enough here to be entertained from beginning to the end.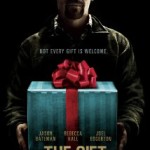 The Gift – This was a surprise hit for me.  This is your typical 'under the radar film.  With a very simple story combined with amazing characters; this film will have you on the edge of your seat till the end.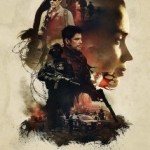 Sicario – Tense, deep and suspenseful; this is an action film built on methodical pacing.  With a raw look on the 'war on drugs' in America; this film will blow you away through it method acting, strong direction and realistic themes.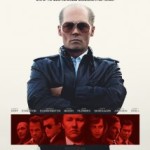 Black Mass – This film brought Johnny Depp back from the brink.  Here; we get to see acting at its finest with him playing in a role of the most shocking true tale in U.S. crime history.  A film that bleeds characterization; you will be engrossed in the most notorious mobster in U.S. history.
The greatness found in the films above was built on the ideal of experience.  Even if they aren't in my top 10 films, they are still worth watching.  So without further waiting, here are my Top 10 films of 2015.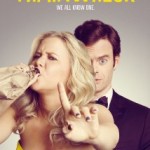 10. Trainwreck – This is a film that not only shows why Judd Apatow is who he is. It showcases how great of a unique director he is. Apatow is at his best when given a script that molds the heart of humanistic overtures into a blender of raunchy and satirical humor.  With this mixture, and a great lead from Amy Schumer, you find a film that will make you laugh and have strong heart.  This is my favorite comedy of the year, and a great start for this top 10 list.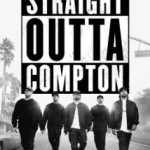 9. Straight Outta Compton– A Biopic of one of the most famous Rap groups in history, this film chronicles the rise and fall of N.W.A. This film not only gives you truths of what made this group a game changer in the music industry, it also showcases the volatile situation of society and how that continues to affect everyone today. A film with layers of character, depth and story; this is an endearing tale that will have you moving to the beat and feeling the power of the lyrics.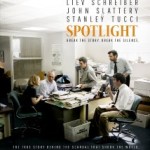 8. Spotlight – This is one of the best directed films I have seen in quite some time. A film that highlights the true story of the Boston Globe uncovering a massive scandal in the Catholic Church; what makes its so great is the art behind the camera. With an emphasis on the technicalities and procedural focuses of the story, we witness strengths on all levels (acting, storytelling and direction).  This movie moves you through a plethora of methods; pushing emotion, tension and dramatic conflict through the art of dialogue and interviews that encompass a blend of journalism and human reaction.  The simplicity of this approach helps bring a humanistic experience; one worth watching on the big screen.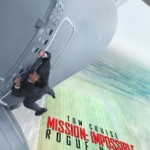 7. Mission Impossible: Rogue Nation – You would think that this would be the film that would jump the shark and showcase a series that has reached its end. That is not the case for this 5th entry in the series. These films keep getting better and better each outing.  With Rogue Nation, it highlights the best of the series.  With a mixture of amazing visuals and great action sequences, this film goes beyond the action with strong characters and dramatic storytelling.  This is the best in the series to date and the best action film of the year.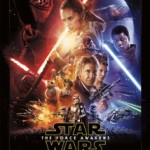 6. Star Wars: The Force Awakens – I mentioned this in the prologue of the review; and it is all that needs to be said. Every so often, there comes a film that brings you back to that feeling of excitement. On that rare occasion, you get that pure experience of wonder, charm and magic.  When you're able to escape and live the adventure, the film has done its job.  Star Wars: The Force Awaken brings you that thrilling adventure.  It brings you that feeling missing from a lot of films nowadays.  Not only is the experience amazing, but there is a great story to be told; one you can watch over and over on the big screen with a smile.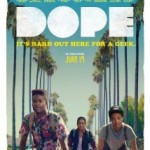 5. Dope – This is the 'coming-of-age' story of our time. This film is smart, witty and plays against a script that brings up the complex ideas of judgment vs. reality. In short, this is a film that not only speaks volumes of what it is like growing up in the 21st century as a high school kid; it also strikes down complex human themes.  This is a redefining original tale; a blueprint for great filming for years to come.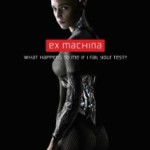 4. Ex Machina – Great storytelling at it's finest; this is a film that combined sci-fi within the ideas of 'what is humanity'. With a strong trio of actors helming this film; it delivers on various levels of raw enjoyment, excitement and entertainment. This is an original Sci-Fi experience; one that will have you questioning life while always wanting to know more.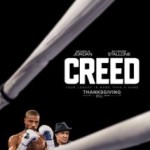 3. Creed – When it comes to boxing films, they always seem to follow the same formula. What makes a 'signature' boxing film is that it goes above the typical tale and brings out the heart of the characters. Creed is by far one of the best boxing films in the past five years because of its strong characters, simple story and a film that exemplifies the 'heart' of personal struggle and sacrifice.  With one of the best performances from Sylvester Stallone in years; this film will have your blood pumping till the end.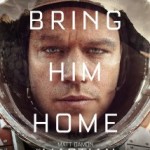 2. The Martian – Another 'return to glory' for a director left for dead (Ridley Scott); this film is one of the best Sci-Fi films I have seen in years. With a strong lead in Matt Damon, you have a director that captures a true humanistic journey on a planet that is far from being a human world. This film combines characterization, escapism and the art of thrills through practicality and dialogue.  You can read in my review why it is consider one of the best films of the year.  Even so, for all the amazement that The Martian brought to the screen, it did not take the number one spot.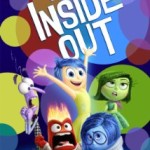 1. Inside Out – I mentioned it before, but it is rarity to get a perfect score from me. To get a perfect score, you have to provide the complete package. The film has to give me that pure, cinematic experience.  This is not only a return to glory for Pixar, but also a return to what made Pixar great for such a long time.  The art of storytelling is something that makes all their films great.  What pushes their films to the stratosphere is the imagination of the worlds within each film.  With Inside Out, we get to see a colorful approach to how the mind works.  I can go into more depth, but I would recommend just reading my review.  A film filled with many layers of greatness; this masterpiece is reliant upon the overall experience.  Because of this, Inside Out is the number one movie of the year.