Top 10 Films of 2017

2017 has been a year that brought some adventurous tales to the big screen.  From high octane blockbuster, terrifying horrors to down-to-earth dramas, the journey has been compelling this year.  That journey has created a wide array of experiences.  Those experiences are what defines my list of 2017.  All the featured films (including honorable mentions) provide a raw experience for any person that are fans of storytelling.  No matter what genre; these films gave purpose to the art.  In them, you get to see a path for the characters where you become part of their story.  With so many great films in 2017, it was hard to dwindle down to 10.  For that, here are my honorable mentions: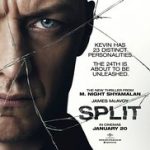 Split – An enticing thriller that puts the spotlight on the twisting nature of multiple personalities.  This was an edge of your seat thrill ride that had a stellar lead in James McAvoy.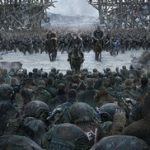 War of the Planet of the Apes – Capping one of the best trilogies of the modern era, watching the final leg of Caesar's journey is thoughtful and deeply moving.  This film will not disappoint you.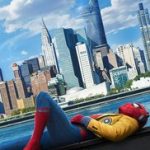 Spiderman: Homecoming – A great return for a well-known comic book hero.  This film weaves the honest reflection of our favorite web-slinger.  The best Spiderman film to date.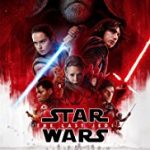 Star Wars: The Last Jedi – Another great entry to the main series.  This film takes an original approach and moves forward the story, characters into a place unknown.  I look forward to where this series concludes in Episode 9.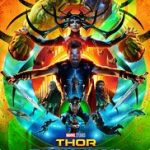 Thor: Ragnarok – One of the best comic book films of 2017; it encompasses what it means to go to the movies.  Fun characters, humorous dialogue and over-the-top action, you will not be disappointed in this next tale part of the MCU.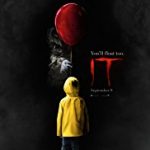 IT – This is one of the best horror films of 2017, and the best Stephen King adaptation to date.  By exuding character dynamic through horror elements, you get a film that is flushed with amazing characters and dire circumstances.  If you fear clowns, time to face that fear and watch this film.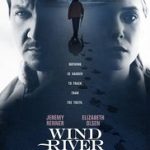 Wind River – A strong character film that puts the limelight on things lesser known, this film provokes the thought of society and how people find truth in tragedy. This is a film that most people didn't see; a true representation of an underrated film.
The films above were amazing tales with truly defined experiences.  Now, let us lift the curtain on my Top 10 films of 2017.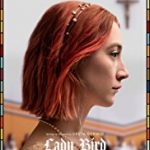 10. Lady Bird – I have said it before, coming of age tales are some of my favorite films.  Lady Bird is a great way to start off my top 10.  Emphasizing the trials and tribulations of high school, this film provokes thought, wittiness and raw appeal of what it means to be a teenager.  With an experience that is endearing from two aspects (teenager daughter and overbearing mother), you have a tale that puts an eye on that life experience.  A truly gratifying story, Lady Bird has that charm that I love to see in a coming of age tale.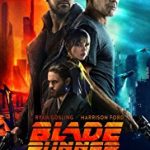 9. Blade Runner 2049 – Being that we have a lot of 'recapturing nostalgia' this year, the one film that stands above with an experience like know other is this one. As stated in my review, Blade Runner 2049 is a sequel that stands on owns merits.  Being a methodically paced film, you get to see how the world, characters are enraptured in a social struggle that is dynamically futuristic but grounded in themes of today.  From the strong cast to the amazing procedural drama elements, Blade Runner 2049 goes beyond being another Sci-Fi film, it is a thoughtful experience.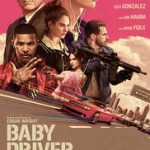 8. Baby Driver – Originality is a term rarely used to describe any film these days. This film is a prime example of originality.  Baby Driver, the brain child of Edgar Wright, is an imaginative but thrilling adventure.  As stated in my review, this film weaves the dynamic of amazing characters, drama and action set pieces.  For all the commonalities in big budget films, it is amazing to see an indie capture the essence of what it means to be a bombastic experience.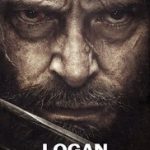 7. Logan – Comic book films are a dime a dozen. To break the formulaic nature, you must step outside the box and take a risk. This film is defined in that risk. Mixing comic book elements with the Western genre, Logan delivers and enigmatic experience.  Being raw in nature, visceral with action and emotional to the core, it is a film that will have you drawn to the screen till the credits roll.  This film shows that if you take a risk in storytelling, you will be rewarded with something great.  Logan rewards with a great but different comic book experience.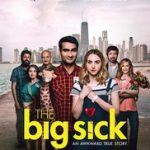 6. The Big Sick – Like Baby Driver, this was another indie film to strike gold in the world of summer blockbusters. This film falls in the category of a dramedy. Propped up by the strengths of its off-the-wall writing and whimsical characters, The Big Sick is an indie experience that strikes gold at the right time.  A grounded tale of unpredictability, you will be smiling for a film that captures the experience of just simply, telling a great story.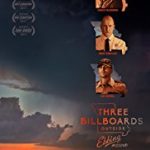 5. Three Billboards Outside Ebbing, Missouri – This is a film that capture the essence of an enthralling experience. This film weaves outrageous characters in a dynamic that breathes fun, witty and satirical situations into living in the aftermath of a family tragedy.  Three Billboards shows us how the fluidity of life can lead to unpredictable circumstances.  With one of the best ensemble cast this year, you will be drawn into everything that surrounds this small town in Missouri.  This is an experience that shows what tragedy can do to people.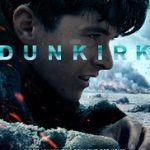 4. Dunkirk – If there was a film to describe the art of the experience, it is this one. Dunkirk is a war film that puts forward a true look from the soldiers' perspective.  Pitting you against three situations, Nolan puts you in the heart of war where you feel, see and breathe the dire nature of survival.  From the art direction to the overall scope of atmosphere, this is an experience that truly defines what it means to be at war.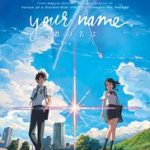 3. Your Name – A film that was more than just another animated tale; Your Name takes the art, complexion and irony of 'star crossed' lovers and pits it against a whimsical, deeply woven tale of emotions and sacrifice. As stated in my review, this is a film that breathes life into creative bliss, bringing out character detail through Japanese Animation. In doing that, it shows how the aspects of love and hope transcends time.  Your Name shows how an experience with honest storytelling can be one of a kind.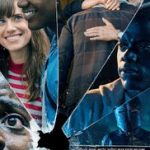 2. Get Out – If there is one film that redefined a genre, it is this one.  Get Out took the ideas of horror, meshed it with social themes to create something that was original, distinct and truly gratifying to experience on the big screen.  From the slick dialogue, ominous layering of character depth to the unpredictability created from the reveals of twists in the storytelling, Get Out gives an experience that shows how to take a genre and spin it upside down.  A raw escape that breathes something new, Get Out will go down as one of the best horror films of all time.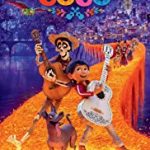 1. Coco – For everything that is on this list, this is the one that truly defines the meaning of an experience. From the beginning, Coco gives that honest vision towards the art of storytelling.  From the riveting direction, elusive use of color and world-building, the intrinsic character dynamic and strong family themes; Coco gives the audience an escape into a meaning that hits right at home.  From a studio like Pixar, you never expect anything less than amazing.  As I said in my review, this tale shows you why you go to the movies.  Therefore, it is my number one film of 2017.