A Haunting in Venice – Movie Reviews by Ry!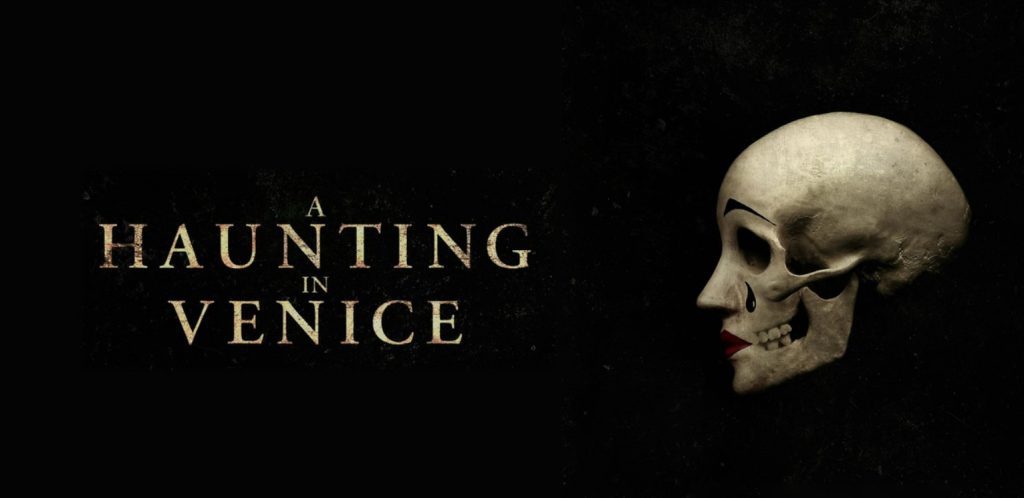 A Haunting in Venice – Of Murders and Spirits: A Detective Tale
In the dawn of a new day, what is it that we seek? With each formidable clue, it is a subtle reminder to rediscover ourselves … even in a murder/mystery. Within a very predictable genre, that experience of discovery is important. From characters to setting, if the journey can work its magic … it can lead to a wonderous reveal. In this review, I look at the latest installment of a famed detective tale. With a change of setting (and characters), we head into a path of familiar irony. Even with a slow beginning, A Haunting in Venice is a journey of how the past can be a murderous scare.
Hercule Poirot (Kenneth Branagh) is attempting to live a quiet life in the city of Venice. When his solace turns dire, he must return to that detective mode … or fall victim to the spiritual kind. At the heart of this third chapter (of the Poirot saga), we come to a certainty of genre specifics. Unlike most trilogies, the overarching journey isn't tied to specific plot points or character progression. With these films, the centrality is based on the genre. In the first act, we come into the story through the drop-in method, witnessing Poirot's retired life in Venice. Through convenient plot moments, he is invited to a Halloween party by a close friend, Ariadne Oliver (Tina Fey). Once Poirot arrives, the filmmakers begin to level out the murder/mystery element by new character introduction (through conversation), setting maneuvering (an old house possessed by old spirits) and loose thematic threading (faith vs logic). As the situation is set, the murder happens, leading into a second act where Poirot begins the 'detective' work to figure out … who killed our unsuspecting victim. Like the previous films, we find our main character (Hercule Poirot) pulled into a murderous event by specific plot elements. It is from this general foundation that this third chapter slowly veers away into its own. The main through line is the murder, but the discoveries are wrapped within raw moments of unexplained eerie circumstances. Each conversational moment is engulfed with a sense of dread, building up an atmosphere of wavering truth in the blanket of innocence. As the detective work is built on a frame of relativity, characterization lifts the clichés into a hazy masking of horror within indifference of the evidence. Poirot dances a delicate thread of fractured faith in the face of logic, creating ambiguity to the obviousness of the genre. This leads to a true guessing game of the 'whodunit' motif.
With Poirot continuing to put the pieces together, each reveal adds to the shadows of each unexplained circumstance. Moments become red herrings (in itself), shifting settings with subtlety and visceral intent. As things seem to be pointing in one direction, the ghostly aspect (of the night) provides a reflective moment. As things become obscure, we head into a third act of honest confessions, convenient circumstances but genuine character growth. With the clues coming together, we head into our revelation climax and a full circle epilogue. A Haunting in Venice is a murder/mystery of new wrinkles in the familiarity. If you are a fan of the genre, Kenneth Branagh or Agatha Christie adaptations … this is one for you. This can be a truly fun guessing game on the big screen.
Full Score – 3.5 out of 5 (Matinee)