A Star Is Born – Movie Reviews by Ry!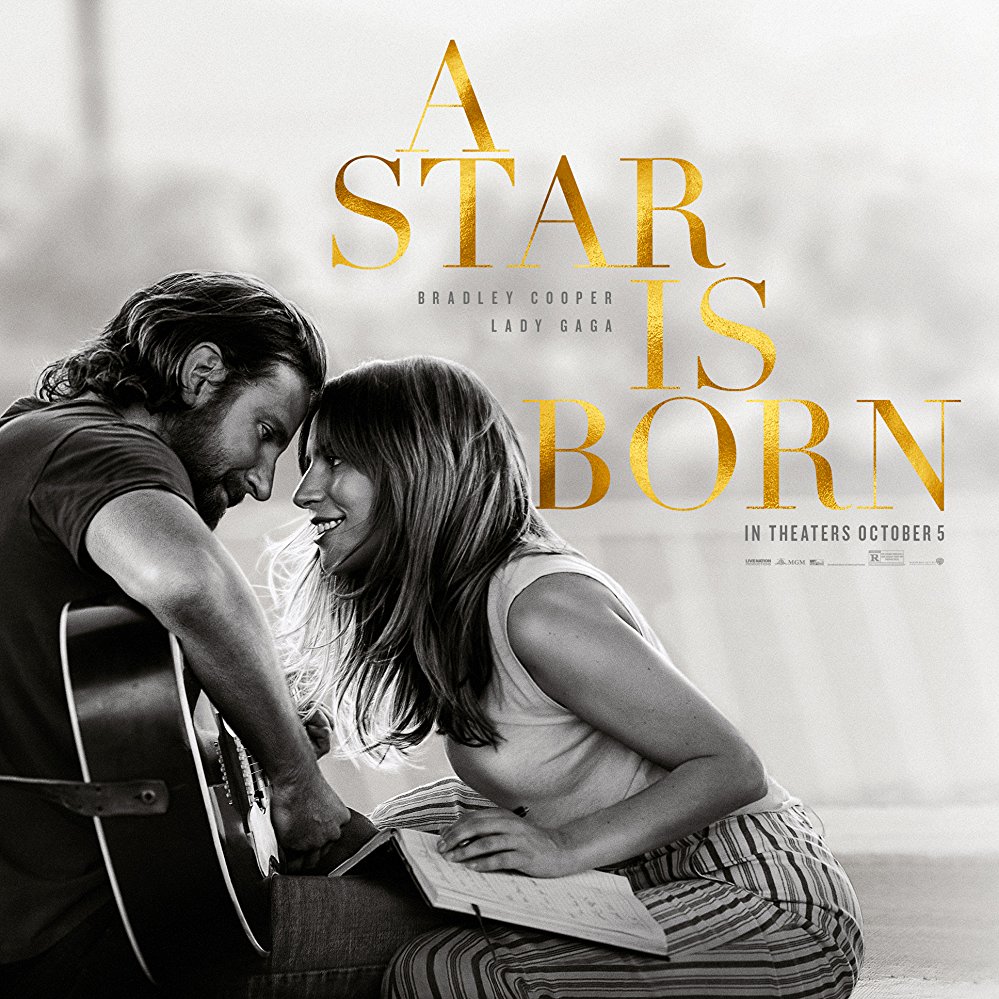 A Star Is Born – A Triumph of Stars
Within the atmosphere of the experience, the first time is always the hardest.  In his directorial debut, Bradley Cooper takes on a remake that becomes a redefining experience for the modern era.  A story filled with musical quips, strong characters and a story that harkens to true relationships, Cooper finds that through line that is grounded within the eye, but poignant in the heart.
A Star is Born finds two people that are on opposite spectrums of the music industry.  You have Jackson Maine (Bradley Cooper) a famous rock singer who crosses path with a struggling artist, Ally (Lady Gaga).  The sparks of romance glisten through their subtle chemistry, but it builds through the honest interactions of dialogue and strong fervor that intertwines with the music.  At the levels there is literal attractions, but deep layers form the bonds of their souls.  The story centers around these two individuals, as it swings through the linear progression built upon the moments.  Adhering to the grounded vision, Cooper captures the essence of human frailty.  You see their choices lead to fractured consequences, as you watch their careers and relationship swing through the motions of the music.  Within this spectrum, you experience real happiness, joy and pain that comes with any kind of stardom.  What you grip to is that conscious effort of reflecting the human condition; you see how both Jackson and Ally struggle to find that true happiness.
As the film has a lot of heart, there are a few predictable plot devices that lead to obvious detail.  Even with these conveniences, the climax will leave you with the understanding of what is true happiness.  Combine the experience with an excellent secondary cast (Andrew Dice Clay, Dave Chappelle, Sam Elliot), you have a journey that brings out the heart of storytelling through each character.  Even with some common dramatic tropes and cliché interactions, you will find something amazing in this film.  I recommend going to see this in theaters, it is one of best films of the year.
Final Score – 4 out of 5 (Full Price)