Dragon Ball Super: Super Hero – Movie Reviews by Ry!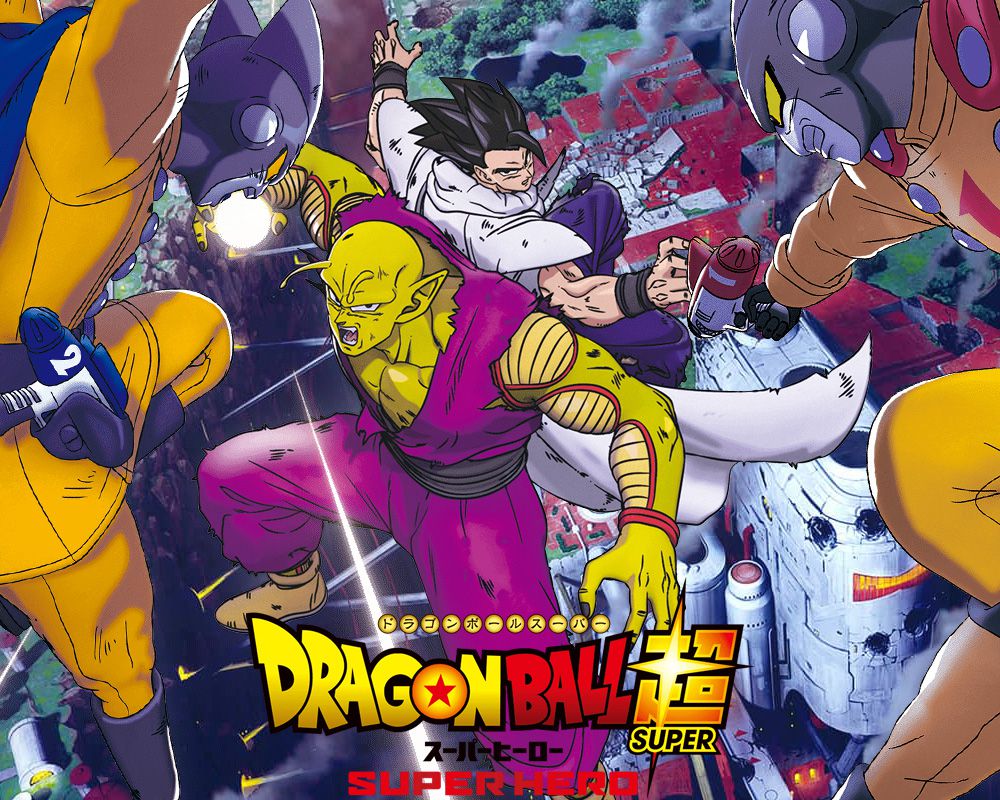 Dragon Ball Super: Super Hero – Nostalgic Father: Time to be … Super!!!
Living in a world of fantasy … is it something you do?  For all the relativity of living, moving through places of wonder and magic can bring about a different level of excitement.  When you can escape within the right accord … it is truly amazing.  In this review, I look at the latest anime film in a famed property.  With this latest installment, it is a mixture of nostalgia and adventure.  For all that can seem cliché, Dragon Ball Super: Super Hero provides that slice of life fun within the meaning of 'my hero'. 
Let's begin with the dynamics of the property.  Dragon Ball (no matter if it's the original, DBZ, DBGT or Super), has provided countless generations with everlasting memories through iconic fights, unforgettable characters and universal spanning stories.  Crossing various mediums (Manga, Video Games, TV), the Dragon Ball franchise has a strong footing for fans of anime.  With this latest film, it provides a balance between the die-hard fans and newcomers to anime.  We are introduced to a cast of familiar characters (Gohan, Piccolo, Pan, etc.) and newcomers (Gamma 1 &2, Dr. Hedo, etc.) within a story of rehashed material, fan services and comical relief.  In the beginning, there is a prologue of past events that leads to the reveal of the Red Ribbon army's return.  The head of the new army manipulates Dr. Hedo to create new androids for world domination.  After this introduction, through anime gimmicks, fight scenes and convenient plot devices, Pan (Gohan's daughter) is taken hostage.  This becomes the catalyst to force him to join the fight (with Piccolo) to save his daughter and stop the Red Ribbon army.  Through the generalities and nostalgic fight scenes, there is a balance between the familiar and strong themes centered around purpose of power.  As the conflict continues, there is an internal revelation of certain characters that reflects on the meaning of being a hero.  This provides girth to the obvious detail, raising the enjoyment for fans and newcomers alike. 
As the journey leads into the second half, a turn of events forces an inevitable confrontation between hero and villains.  Within scenes of redundancy, the animation reigns supreme within colorful scenes and intense action.  There is a certain level of tenacity that brings about certain fandom, but also adds relativity to the ideas of fantastical escapes.  As things come to head, certain twist provides enough to break the predictability (of the series), leading to a climax that brings the themes, action and nostalgia all into one epic conclusion.  Dragon Ball Super: Super Hero showcases the staying power of the series.  If you are a fan of this franchise, anime or fantastical escape, see this on the big screen.  For those on the outside, I say … it is still fun and worth seeing at the theaters.  
Full Score – 3.5 out of 5 (Matinee)