Fantastic Beasts: The Crimes of Grindelwald – Movie Reviews by Ry!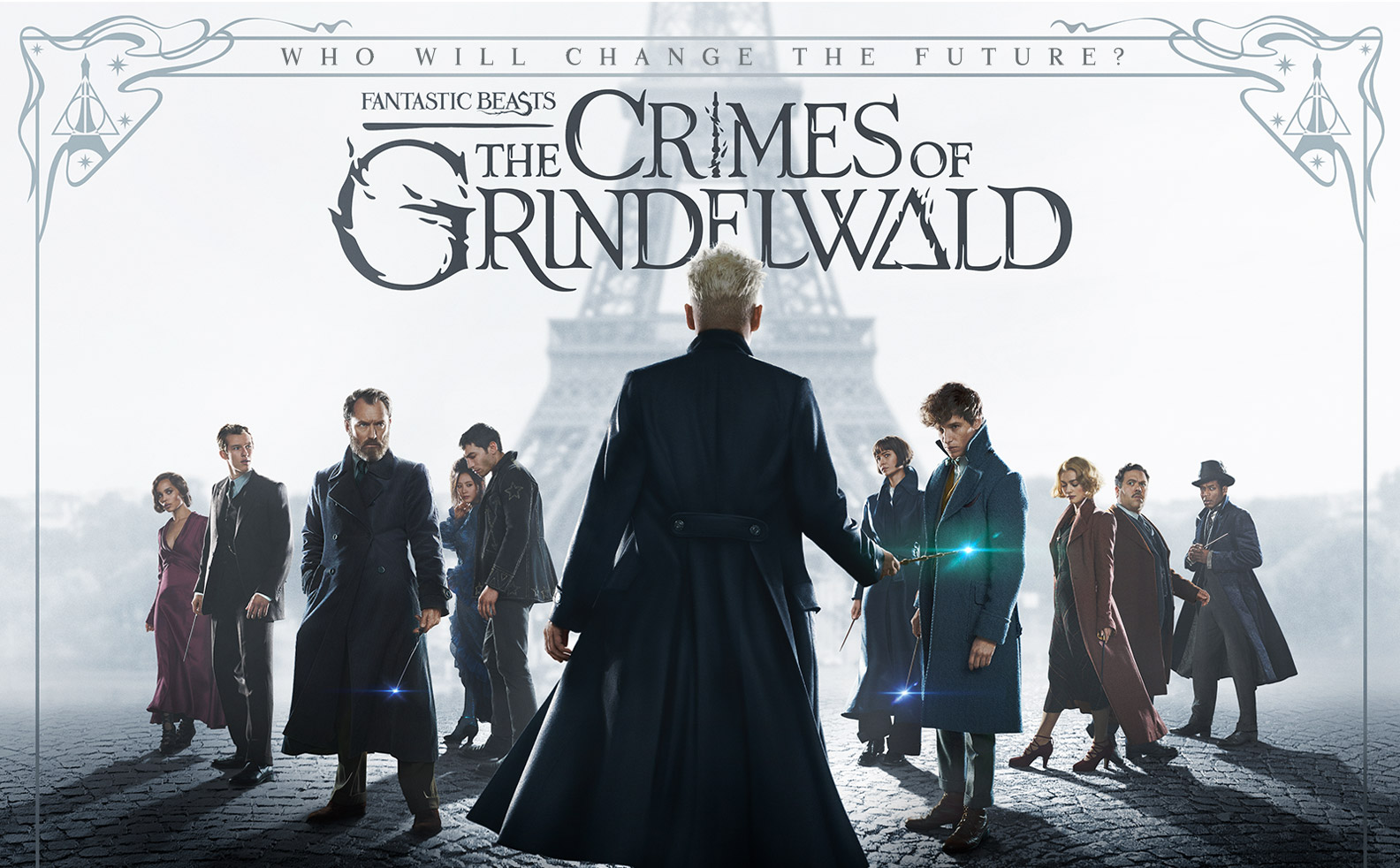 Fantastic Beast: The Crimes of Grindelwald – A Magical Meddling of Setups
The journey of one will always have a beginning.  For most stories, the thought of 'what came before' will always intrigue the masses.  These questions can only lead to an expanded world of spin-offs and prequels. This can lead to a good thing or dire results.  A masquerade of the magical kind, the 'Wizarding World' takes another bite from the past with mixed results.  For all the colorful visuals, you can only imagine what could have been told with a better script.
This is the second of the prequels to the Harry Potter series.  The first thing you notice is that this film continues down a certain road, but breaks off into a million paths of the widen world of magic.  The centralized point focuses on Grindelwald (Johnny Depp), and how his motivations come into conflict with other wizards.  In this conflict, Newt (Eddie Redmayne) must choose a side for the looming battles ahead.  The premise trickles down to a lot of moving parts, creating a place where multiple characters (current and prior) must confront 'what is true' in their hearts.  This leads to some endearing moments, providing a compass of the current conflicts plaguing the magical community.  This alluring fact provides more background to the lore, but doesn't go far enough to make the experience feel genuine.  Stuck between the potential is an onslaught of forced exposition and unwanted secondary plots.  It is levied by the constant forward movement of the direction, creating a fragmented battle between 'wanting to know' and 'ignoring the facts'.  For most its running time, it is a clutter mess that is obvious setups for things to come.
Even with amazing set piece, awesome use of magic (through CGI) and some interesting Easter Eggs, it never reaches that level of extraordinary because of the terrible storytelling.  There is no true focal point, just a sandbox of randomized events for characters and dialogue.  This will leave you with a lot of confusing detail, even if this is number 2 of a five-part series.  Even with that knowledge, having a cohesive story from beginning to end would have creating more emotional fervor for decisions and twist that happen in the final act.  Even with an anti-climactic ending, there is a lot of familiarity with the known source material to have some enjoyment.  The spectacle on the big screen may be worth it to some, but only if you're a fan.
Final Score – 3 out of 5 (Theater Discount)