Frozen II – Movie Reviews by Ry!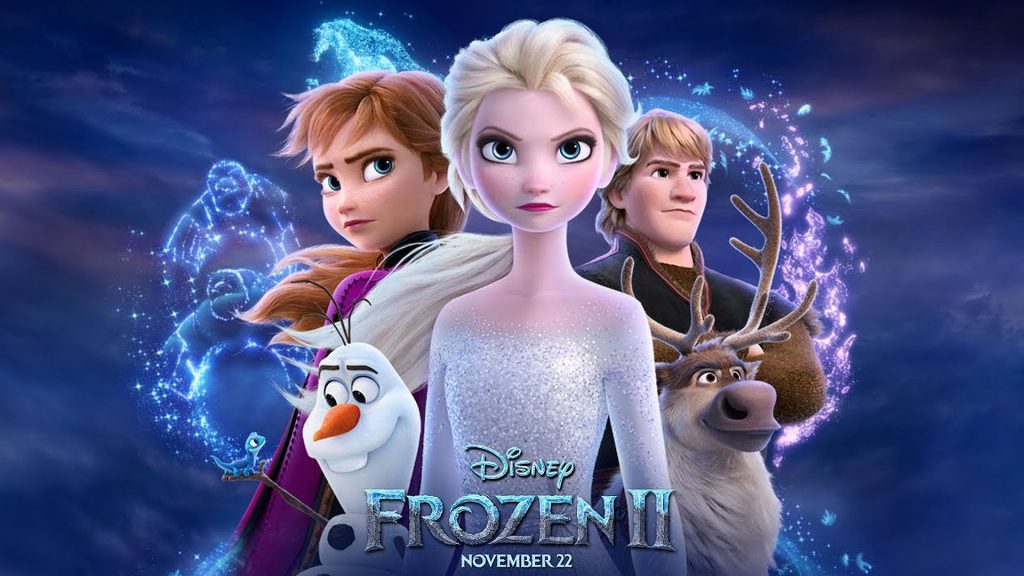 Frozen II – Icing the Second: A Familiar Chill
Disney is a place known for many magical things. One is there amazing fairy tales on the big screen. No matter if its animated or live-action, an imaginative story brings wonder to the audience. For some amazing films, the journey continues in the form of sequels. Frozen II continues the journey of Anna and Elsa, pushing them forward into new territory. Even with obviousness waning the experience, Frozen II is still a fun escape into a winter wonderland.
The story follows Anna, Elsa, Kristoff, Olaf and Sven, as they embark on a new journey. Along the way, the learn more about the past, but also learn what it means to find true meaning in the world. A return to this world brings back all the original voice actors/actresses. From the start, the vividness is drawn out by the whimsical output of the character's voice. The individualism helps bring the audience into the world, allowing them to re-live some of the magic of the first film. As you become engrossed within it all, expositional elements play against the typical musical quips. The common tropes are placed against new story elements, allowing the world building and characterization to move forward within the story's own sandbox. You see that as the years have gone by, so have the ambitions of the main characters. This is shown vividly in the relationship between Anna and Elsa. Their sisterhood is strong but fragile, showing a bond that has outpaced their individual growth. This characterization brings a humanistic value, revealing strong themes of family and duty. Anna and Elsa have love for each other, but they also see there is something else more to the world. This foreshadowing pushes forward some convenient plot devices, forcing the group to travel beyond to an enchanted forest to save Arendelle from destruction. The characterization and expansion of the lore continues to build, allowing for the easement of newness against a recognizable fairy tale outline.
As the story continues to move at a methodical pace, the second act starts to collapse under the weight of the familiar.  Even with amazing sequences of animation the obviousness of archetypes, situations and melodrama becomes cumbersome to the character's journey.  Even with a mundane feeling, the revelation about the past brings Anna and Elsa at a true crossroads.  Once in the third act, everything comes to light for the characters.  As they face the truth, a predictable climax brings everything full circle.  Frozen II has a lot of heart, but fails to capture that spirited magic.  Even in its common practice, there is a lot of fun returning to this world.  If you're a fan of the original, Disney or like fairy tales, this is worth seeing at the theaters.  For others, check it out as a Matinee.
Full Score – 3.5 out of 5 (Matinee)