I, Tonya– Movie Reviews by Ry!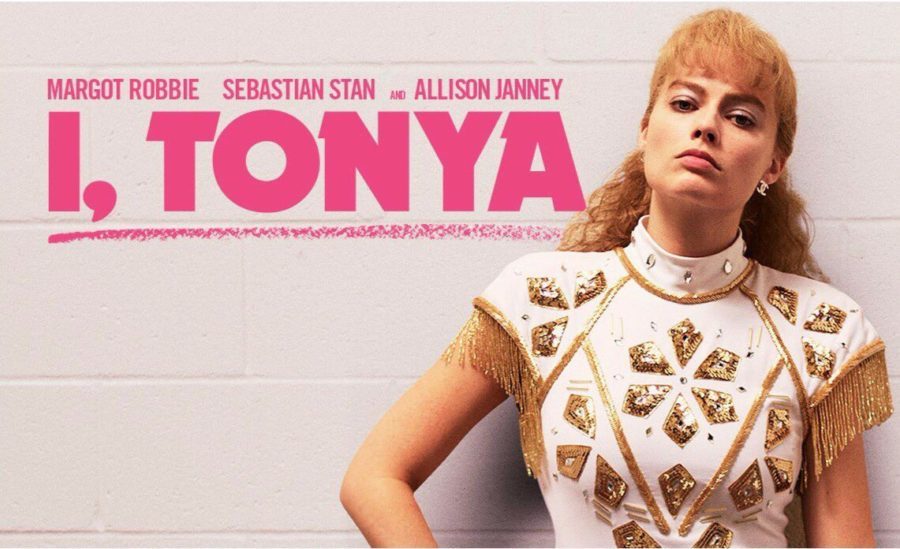 I, Tonya – Ice and Glory: The Skating of Truth
Living through story, it is something that audiences' feel when watching the big screen.  This journey can be filled with delightful thoughts or timid emotions, especially for real events.  Watching true stories unfold can bring different perspectives, especially for famed figure skater, Tonya Harding.  In this old school rewind review, I look back at her story told through the film I, Tonya.  With a strong lead and a colorful journey, I, Tonya shows that there is always more when truth is skewed by fiction.
The film follows the story of Tonya Harding (Margot Robbie), as she rises through the ranks of the U.S. Figure Skating world in the late 80s/early 90s.  As she rises to the top ranks, everything comes crashing down when her ex-husband Jeff (Sebastian Stan) intervenes.  The outline follows the basic formula of any real life/true story films.  You have a general prologue of character/story introductions, the layering of a main through line that leads into sectional/highlighted moments.  With this outline, it centralizes the rise and fall of Tanya Harding's figure skating career.  Creating a through line allows for the series of events to be linked through the interview/expositional technique.  Watching realism placed within raw dialogue allows for the basic succeeding, faltering and rising of one character to move beyond the clichés of the directive.  It creates a genuine perspective of how individual characters influenced Harding to become the best.  As you watch Robbie on screen, she exudes frailty of the character because of the verbal and physical abuse she gets from her mother, ex-husband and the rest of the skating world.  It is the common 'me against the world' theme placed within real events.  It is a predictable message that allows for characterization of the situation.  This allows the audience to see characters move beyond the outline, bringing out an honest look at her conviction being challenged by the status quo. 
As Harding begins her rise to stardom, everything hits a crossroads when the 'incident' happens.  This puts a spotlight upon that fortitude of the characters, showcasing that challenge of the status quo.  Here, you see how relationships are fractured by circumstance, leveling that typical 'downfall' trope with the vigor of realism.  Once everything heads into the third act, it brings the puzzle pieces together of what is known to have happened.  This leads into a climax of the predictable fall from grace motif, but one that leaves you with an emotional reflection of the truth.  I, Tonya is a film that has strong characters that face genuine consequences, but one that plays along a familiar outline.  If you're fan of true story film, I say check it out, it is available for streaming and blu-ray.
Full Score – 3 out of 5 (Theater Discount)