In the Heights – Movie Reviews by Ry!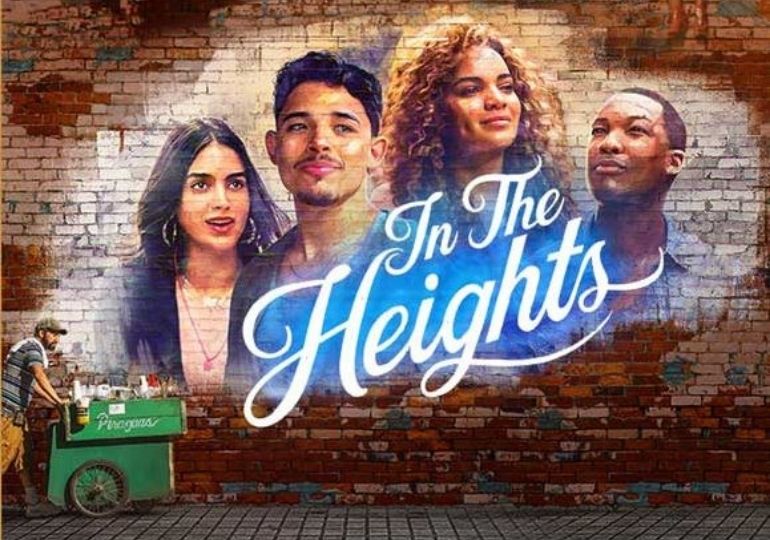 In the Heights – A Block of Dreams: An Ode to Washington Heights
Within the life of splendor, a person stands before you … ready to sing. Within that first note, the escape takes you away. In the heart of its simple hook, song and dance can provide an indifferent experience in the world of film. In this review, I look at a film that blends the wonder of musical theater through the eyes of community. With genuine character, it is a simple tale that will move through many levels of music and emotions. Even when it goes a bit long, In the Heights is an enrapturing musical that brings a feel good feeling to song and dance.
This story focuses on the community of Washington heights (in New York City), as one man charts a path for something more. Musicals (on the big screen) is a niche genre that can sometimes come off as illusion of grandeur. The aspect of 'bigger than life' can break an experience through causality. With this small window, the story must be believable within its own contextual design. Jon M. Chu (director) takes a real world setting and connects to the audience through its own cultural roots. This connection bridges the gap between film and musical, creating a journey that is honest, fun and real. One of those connections is through the main character, Usnavi (Anthony Ramos). He is a young man who owns a corner grocery store in Washington Heights. Through his narration, we learn he is saving money to try and move back to the Dominican Republic. He believes that doing this will help him find his place in this world, where truth and memories can be better. Through this general concept of a better life, it becomes the central theme (and purpose) for the characters living in the community. From Vanessa (Melissa Barrera), Nina (Leslie Grace) to Benny (Corey Hawkins), you get a sense of fragility that marks their present outlook within wanting fulfilled memories. Each character starts with an attempt at a characterized spark. In that personal note, it becomes a pathway for the audience to see the wholesomeness of their journey. Through the film portion, it is a simple 'coming-of-age' tale that lays the foundation for forward momentum. That delicate balance of character moments and conversational exposition helps with the transition to the bombastic nature of the musical.
Through the magic of song and dance, there is a seamless blend of the reality (of our characters) with the moments of spectacle. The honest reflection of modern music helps to create a connection to themes of love, hope and family. As characters break into song, it begins with a general setup of a dilemma in their lives. From the wholesomeness of community to the genuine detail of individual struggle, you feel a raw emotional connection to each personal story. That subtle detail provides the blending between storytelling and musical, creating a well-round journey of an escape. As the film weaves through high and low moments, it does meander (at times) to fill in its long running time. Once in the final act, it becomes a general wrap up of revelation and inspiration, leading to your typical full circle climax in a big finale musical set piece. In the Heights is a musical that takes simple ideas to create something that is a well-rounded feel-good film. If you are a fan of musicals or want a genuine escape, this is one for you. It is available on HBOMax (for a time), but it is worth seeing in theaters.
Full Score – 4 out of 5 (Full Price)