Spiderman: Across the Spiderverse – Movie Reviews by Ry!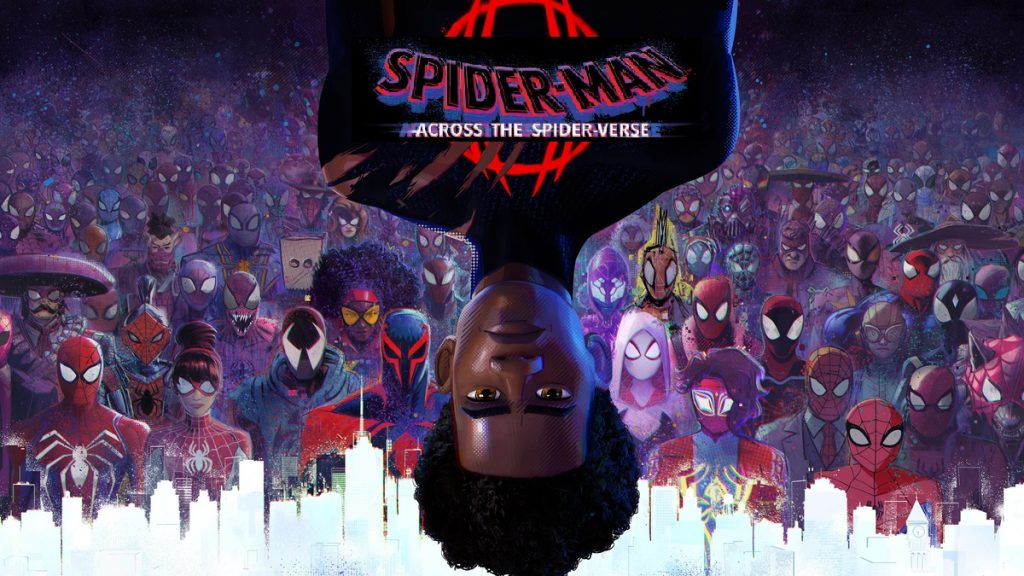 Spiderman: Across the Spiderverse – Heart of the Multiverse: Am I … a Hero?
Film is a place of many possibilities. From action to romance, the medium provides a plethora of ways to strike with happy moments. When you end with a smile … I believe the film did something right. In this review, I look at the latest iteration of a famed comic book icon. A journey wrapped in colorful CGI, what you have is a story of creative bliss in a path of reflection. No matter how you dive into this universe … Spiderman: Across the Spiderverse is a journey of art, creativity, and poignancy of what it truly means … to be a hero.
Miles Morales (Voiced: Shameik Moore), dances between his teenage life while fighting crime in the boroughs of NYC. The balancing act is a struggle, but it all becomes harder with the threat of the multiverse. With new challenges on the horizon … Will Miles find his truth or fall victim to the mask. On the surface, the outline is a balancing act of comic book cliches and the 'hero's tale' motif. In the beginning, the story builds through this outline with an intuitive prologue that reintroduces Miles Morales, Gwen Stacy/Spider-Gwen (voiced: Hailee Steinfeld) and a few new iterations of the webslinger (Spiderwoman, Spiderman 2099, Spider-Punk, etc.). The first act is a layering of cliches (as mentioned) within character moments and world-building. Through a slow burn directive, scenes build through comic book archetypes with a strong reflection of heart, struggle, and individual worth. As the story continues, we get a mixture of amazing action sequences, colorful worlds, and interesting character builds. As the journey shifts to the second act, we watch as Gwen and Miles race against time to figure out their place while protecting the greater multiverse. As the story shifts to the wider world, the journey breaks away from the outline and builds within honest character reflection, heartfelt exposition, and purposeful themes. As Miles sees the greater threat, he begins to struggle with his own purpose within the mantel of Spiderman. This story begins to slowly break down the cliches through the creative abstraction of what it really means to be a hero.
With Miles trying to find his own purpose, it becomes a platform that builds through the backdrop of different (and iconic) moments of Spidey history and characters. As Miles encounters other Spidermen, it becomes an elusiveness of art, exposition, and conflict of the differing ideals (of being a hero). As the threat of multiverse hits close to home, this leads to dire consequences (abroad). With everything at stake, we head into a third act that further diverges from those cliches, leaving you with a dark climax that hangs on a thread that … not every tale will have a happy ending. Spiderman: Across the Spiderverse builds upon moments of creativity through a reflective journey. If you are a fan of Spiderman, comic book films, animation or like to see imagination at its finest, this is one for you. I recommend everyone see this … it is an award worthy experience.
Full Score – 4.5 out of 5 (Award Worthy)