The Assistant – Movie Reviews by Ry!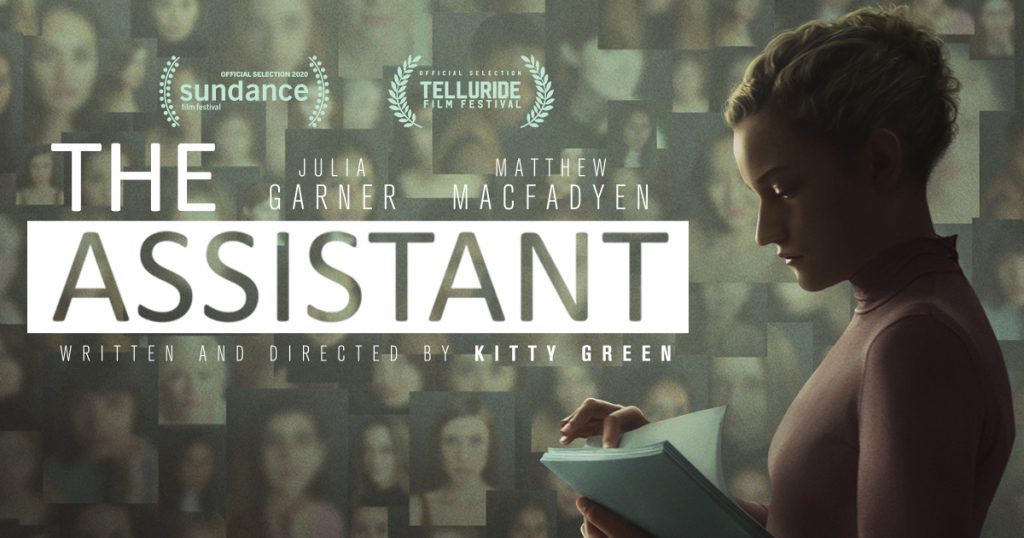 The Assistant – Emails, Calls and Tears … Thrills at the Office
You look out the window to see, the sun.  It is fixture of delight that draws you into an awe of silence.  For any passing observer, it is this captured scene that sets perception for things to come.  Story (in film) has many attributes, but each scene is defined by the creative use of characters.  In this latest thriller (on Hulu), it captures that feeling of intensity through working in an office.  The Assistant propels characterization of the moment, pushing forward the endearment of one trying to succeed in a career.  Even with a slow start, The Assistant is an indie/thriller that shows story can be grand on a small scale.      
Jane (Julia Garner) heads off to her job as an assistant to a powerful executive.  As she begins her daily duties, it is thrown off by sinister motives underneath the company's façade.  At a crossroads, she must decide between her career or revealing everything.  The outline takes the 'day in the life' scenario and centralizes it in a workplace environment.  The direction focuses on visual ques and subtle interactions between Jane and other co-workers at a movie production company's main office in New York City.  The 'daily routine' is the foundation, as Jane becomes the eyes for the audience.  As she goes through the monotony of her tasks, the riveting nature is leveled through observation of her surroundings.  As Jane moves through the simplistic notion of 'answering a call' or 'escorting a visitor,' the slow burn is a layer of misdirection.  Everything that seems dull slowly become actualization of the company's dark underbelly.  There are layers of truths to each interaction, leading to self-discovery of her character and the working environment.  The methodical approach pushes forward a gripping sensation through facial expression and office gossip.  These realizations begin to weigh her down, bringing an intensity that shifts the mood to an anxiety of unexpectedness (for the audience).
As the workday moves into the afternoon, the typical routines begin to unravel Jane through a domino effect.  Each phone call, email and impersonal contact becomes a struggle of keeping face.  This leads to subtle confrontations of unexpected truths.  This intensity of personal and emotional struggles is a raw release of the slow burn (of the first half).  The audience is pulled towards an endearment that makes you root for Jane.  At a crossroads, the workday leads into a climax that becomes an ironic twist of fate.  The Assistant is an indie that strikes a delicate balance between simple storytelling and hardnose thriller.  This is a film for those that like slow burn character studies.  This is available on Hulu, but for those who like it, it would be a fun treat at theaters.
Full Score – 3.5 out of 5 (Matinee)