The Photograph – Movie Reviews by Ry!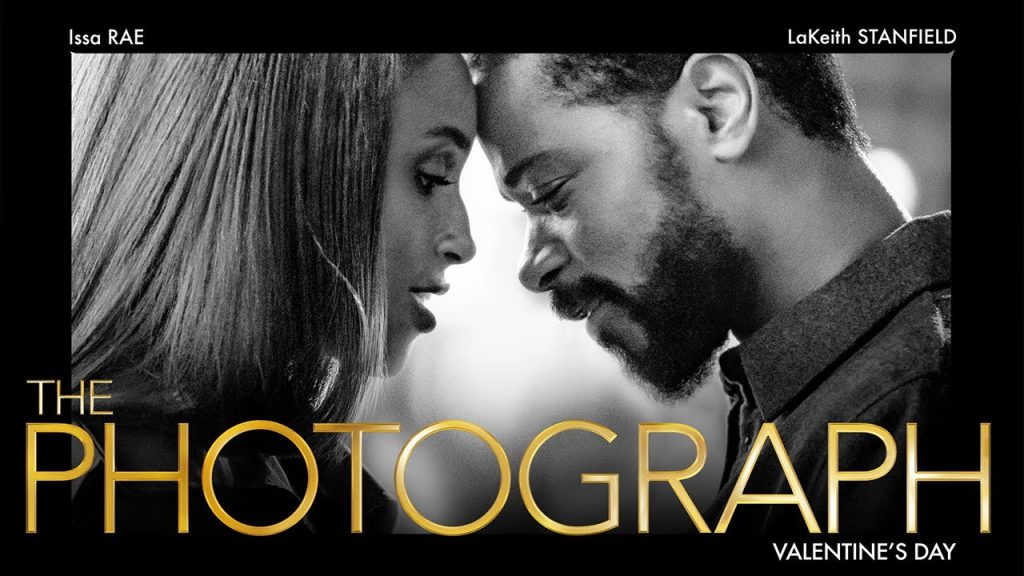 The Photograph – Snapshot of Moments: Memories of Love  
The ideas of love can make a story worth the journey.  From the tantalizing characters to the fruitful growth of a feeling, watching this unfold on the big screen can provide that true escape.  No matter the premise, a romance story will always provide something central to the core aspect of human endeavor.  The Photograph tells the tale of things seen many times before.  Even with its common foray of themes, the strength of its characters provides a story that represents what it means to be in love.
The story centers on Michael Block (Lakeith Stanfield) a reporter for an online newspaper.  In his most recent reporting, it brings him into contact with Mae (Issa Rae), a curator for a local museum.  This fateful encounter leads down a path that strings together what it means to be in love, past and present.  In the romance genre, there are two basic elements: the introduction of opposite attraction and themes of fate.  As the story introduces the audience to Michael and Mae, the generalization of archetypes, world-building and exposition creates a sandbox for their relationship.  What brings them together are the two main plot points: Michael's reporting of a retired oil rigger and Mae's dead mother's retelling of her life through letters.  This provides the crux of growth and exposition that layers common relationship tropes within a realistic journey of two individuals entrapped by endearment.  The jump between past and present gives meaningful allure to the unknown.  The strength of this story is within the interactions of the main two characters.  The genuine conversations, subtle interactions and layering of emotional development is brought vividly by Stanfield and Rae.  They give standout performances, showcasing the ability to create realism within a typical outline.
As their relationship continues to grow, the past provides an unraveling of truths that bring forward the purpose of Block's reporting.  As revelations occur, convenient plot devices are subdued by a layer of emotional worth.  This is driven by the hardiness of Michael and Mae's relationship.  As the unraveling of truths continue, it provides a crossroads to consequences of the past.  As things become strained for Michael and Mae, they are faced with finding themselves through the typical reflection trope.  This leads to a third act of expositional conversations and convenient wrap ups.  As the climax provides a final resolute, it leads to an epilogue that showcases the genuine feel of love.  The Photograph is a romance story through and through.  With strong characters, the endearment of love is pushed above its simplistic outline.  If you're fans of romantic films, this is one for you.  A good date night film for couples.
Full Score – 3 out of 5 (Theater Discount)