The Rise of Streaming – The Ry Perspective
The Rise of Streaming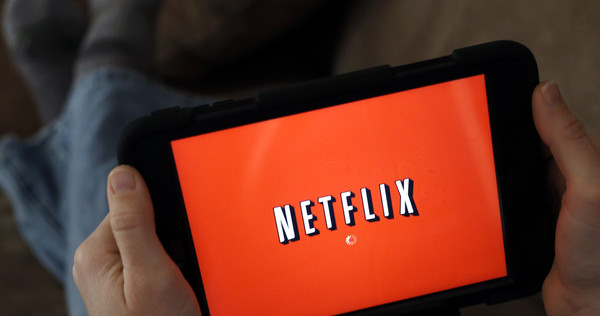 There was a time when the only access to television programs and films were limited to a few places (rentals, theaters, cable providers, etc.).  With the advent of technology, there has been an expansion of new avenues to access these materials; streaming.  With just a quick type of a webpage, click of a button or access to an app on a mobile device, you are inserted into a world of inventive splendor.  With plentiful programming for our visual entertainment, streaming has gone from a niche item to something that has become the norm in our everyday lives.
With the introduction to streaming services like Netflix and Hulu, our society in the early 2000s began to slowly move from a physical interaction through rentals to a digital access right at home.  As these online platforms began to grow, it gave people the choice of what to watch.  Recently, it was announced that Netflix was going to have 1000 new/original programing by the end of the year (IGN).  The idea that a streaming service would have the wherewithal to take this kind of risk shows a willingness to jump at challenges head on.  With enough capital combined with forward thinking concepts at places like Netflix, Hulu and Amazon, it provides context into why people have slowly moved away from traditional means of watching television and film.  Even with these new ventures, people still carry some kind of cable access (FIOS for some).  With the traditional means still there, the growth of popular streaming services like Netflix, Hulu and Amazon Prime to lesser known ones like Crunchy Roll, VRV and BritBox creates an intuitive dynamic.  From old catalog of shows/films to original content, people navigated these services with a rejuvenated spirit towards the changing of the guard.  What I believe has propelled the rise of streaming is a two-fold approach:
The freedom to take creative risk with financial backing
Low subscription price to variety of content
With the freedom to take leaps of faith with ingenious material allows for the audience to see risky artistry turn into gold.  By giving another creative path for the film/TV industry, it allows for programs like House of Cards and Orange is the New Black (Netflix) to The Handsmaid Tale and Runaways (Hulu) to succeed with risky, complex and deep character-like storytelling that is superior to typical network sitcoms.  Beyond the characterized drama, it also gives a place for ambitious programs like Alter Carbon, Black Mirror (Netflix), Lore (Amazon Prime) and 11.22.63 (Hulu) to come alive.  The ability to create, innovate and delve deep into the imagination fuels this rise.  With these kinds of programs readily available, what also helps is the low subscription.
The idea of access to a plethora of material with cost between 10 to 20 dollars a month (Amazon Prime is the exception because of other things provided in the subscription) is something that benefits both parties.  The low cost allows for places like Netflix or Hulu to be accessed by anyone.  It also allows for access to content that is usually restrictive by traditional means.  An example are CrunchyRoll and Funimation.  Through a low subscription price, these online streaming services provide access to a large content base of Japanese Animation.  Through traditional means, you would only see one/two animes on a weekly basis.  With these outlets, it allows for others to experience different kinds of programs; from Korean Dramas through DramaFever to British programming through BritBox.  This allows for diversification of culture, concepts and ideas that bridges creativity and understanding.  By providing high value at a low price, the customer base grows, allowing the companies to keep taking risk for with new content.
With the rise of streaming, it has allowed for more people to have access to many amazing programing material.  By giving that access to everything from general dramas, comedies to foreign shows and animation, you have the choice to find, watch new things.  As places like Netflix and Hulu continue to take more risks, it will only lead to better material for everyone.