Top 10 Films: Spy
Top 10 Spy Films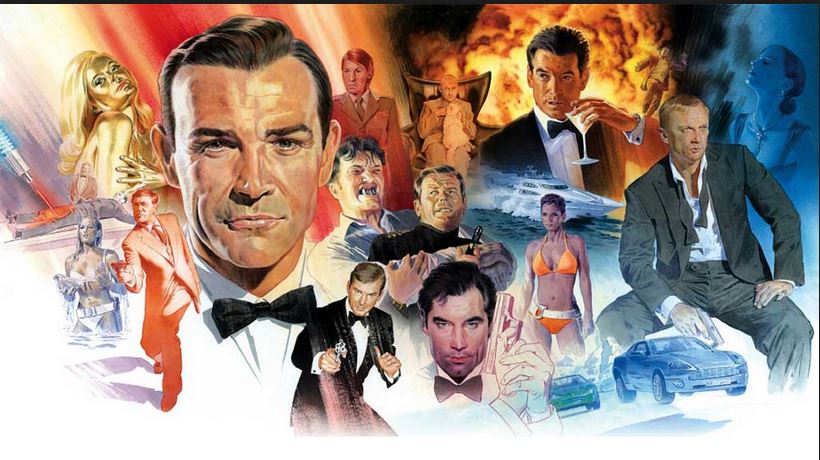 In every genre of the film industry; there's always a unique subset that has a particular slice of the pie.  Within that subset; you spawn another type of film that becomes evolves into its own genre.  From within the action genre, there has been a particular one that managed to create its own slice.  From the onset of action; the spy subset has always been a unique kind of entertainment.  It has created many iconic characters, series and most of all, its own brand of storytelling.
Spy films have always been one of the most entertaining types of stories to populate the movie screen.   When it comes to be a great spy story, you have to have very strong key elements:
An iconic main character
A strong antagonistic character or element
Mixture of 'over-the-top' sequence, hand-to-hand combat and/or tense situations
These three elements are what hold a great spy story in place.  No matter era, style or themes that play throughout; these are the three things that make a spy film become timeless.  Timeless doesn't always equate to being the best, it just represents the fact they take all the key elements of spy/espionage and use them to its finest. These might not be considered 'perfect' or 'masterpieces' to some; but these represent the spy genre (to me) at its best.  Here are my Top 10 spy films: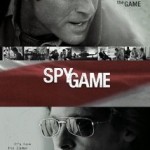 10. Spy Game – This film is consider a very underrated spy film; but a great one that many speak about.  This film has some of the best moments of tension, playing in the backdrop of flashbacks and conversational dialogue in a board room.  With the likes of Robert Redford and Brad Pitt, this film flourishes because of the game of chess Redford plays with the US government; trying to free Pitt from being a prisoner.  This is one that definitely deserves to be on the list.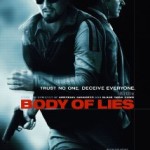 9. Body of Lies – A film that pits the question of 'who to trust'; the story is built upon the lies that become truths; and vice versa. With a strong Protagonist from Leonardo Dicaprio and a stellar cast, this film will keep you guessing who the real allies are. From the realistic settings, to the ultimate 'whose who' behind the curtain; you will be as untrusting as the main character by the end of this film.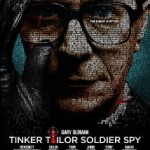 8. Tinker, Tailor, Soldier, Spy – Set during the days of the cold war; this film pits MI6 against Soviet Agents. In a very methodical approach, this film interweaves the 'old school' style of spy storytelling; pitting multiple character above one another. With the backdrop of the Cold War combined with the thematic presence of the 'master and the protégée'; you get to see a chess match between not two world powers, but between two allies trying to uncover the truths. A haze over traditional 'good' vs. 'bad' in the typical slow burn method; you're left to ponder what will happen in the end.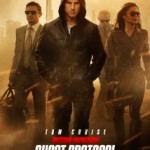 7. Mission Impossible: Ghost Protocol – Ethan Hunt; that is all you need to hear to realize you're talking about a Mission Impossible film. When it comes to this franchisee, it has been one of the most entertaining series throughout the years. In the last few installments; it has been getting better with each entry.  This one is no exception. Being the 4th in the series; not only did this manage to be one of my favorite action films, but is also one of the best spy films to date.  With a great mix of high tech espionage; thrilling action scenes and some of the most ridiculous tense situations; this one will have you (literally) on the edge of your seats.  Even if the 'end the world' scenario is cliché; the villain is strong enough to hold up against the iconic Ethan Hunt, reprised by Tom Cruise.  This is the first of two from this series; because the next one topped this as being the best.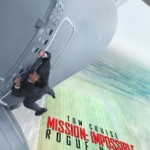 6. Mission Impossible: Rogue Nation – This is the best Mission impossible film to date. It takes the formula from the previous one; and builds up a deeper, complex story that is as riveting as the action. From the onslaught of the 'over-the-top' opening sequence; we are led through a web that sees Hunt going against a 'rogue' group of spies.  With also dealing with a strong female double agent; he is faced with threats of the most dangerous degrees.  From start to finish, this film never lets up from the tension, action, over-the-top sequences, riveting dialogue and entertaining characters.  You can read the rest in my review; but it is well deserving of this spot.
5. The Bourne Ultimatum – The Bourne series has been a great one in the modern era of spy films. What makes the third entry stand out and plot on this list is that it ups the formula from the previous two, brings the iconic Jason Bourne full circle and puts all the cards on the table for both Bourne and the US government. Trying to find out what is truth and real to Bourne; he will learn who you can really trust in this new world.  With a mixture of exotic locales; great hand-to-hand combat and some of the best use of 'cat-and-mouse' plot device between Bourne and the CIA; you will be watching this film for years to come.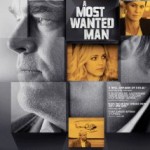 4. A Most Wanted Man – This is one of the best spy films in the last few years; a surprise hit too many people that saw it. In short, its strength comes from the truly gifting acting from everyone in the film, a twisting game of truth and lies, and a climax that will shock the audience.  With the intensified buildup throughout; you will be kept on the edge of your seat through mood, atmosphere and dialogue.  You can read in depth in my review; but this is a well deserved spot for an intricate and amazing film.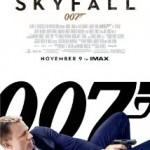 3. Skyfall – James Bond; an icon on both the pages and big screen. There have been many reiterations of the James Bond character; and some films that might have warranted a spot on this list. I can say, with all due respect, this is the best James Bond film to date, and one of the best spy films ever made.  For further detail you can read my review; but in short this film does a masterful job in creating a humanistic layer to not only the protagonist, but also the villain.  In combine that raw ambiguity of characters with the action you expect from a James Bond film, it is well deserved of all its accolades and this spot on the list.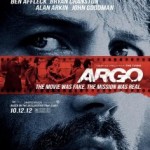 2. Argo – This might be a surprised to some, but this 'true events' film of rescuing hostages from Iran is consider by many a great spy film. With the onslaught of amazing things I could say in depth, I will reiterate just one thought (as you can read all in my full review); there is no film that does the most with less than this one.  From subtle detail, to visual quips and creating tension through conversational methods; Argo creates more intense situations then any standard action film attempts to with explosions.   Winner of the Academy Award for Best Picture; this film is well deserving of that award and a spot on my list.  Even for all its accolades; this does not take my number one spot.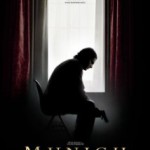 1. Munich – This is the best spy film of all time. Munich goes beyond just being a basic espionage tale. It is a film that combines the humanistic overtures of lost and revenge, while pitting the conscience against duty.  With the eye of great direction from Steven Spielberg; he takes an amazing ensemble cast and push them through a deeply woven plot of espionage that will have you questioning the ideals of what is 'right' and 'wrong'.  The antagonist they confronted here is more than just a common physical threat, but it is a factor of ideology that everyone (on both sides) must face.  Consider one of the best films of all time; it pushes the envelope of realism while also entertaining through its spy influence themes.  This is why Munich is my number one spy film.