Venom: Let There Be Carnage – Movie Reviews by Ry!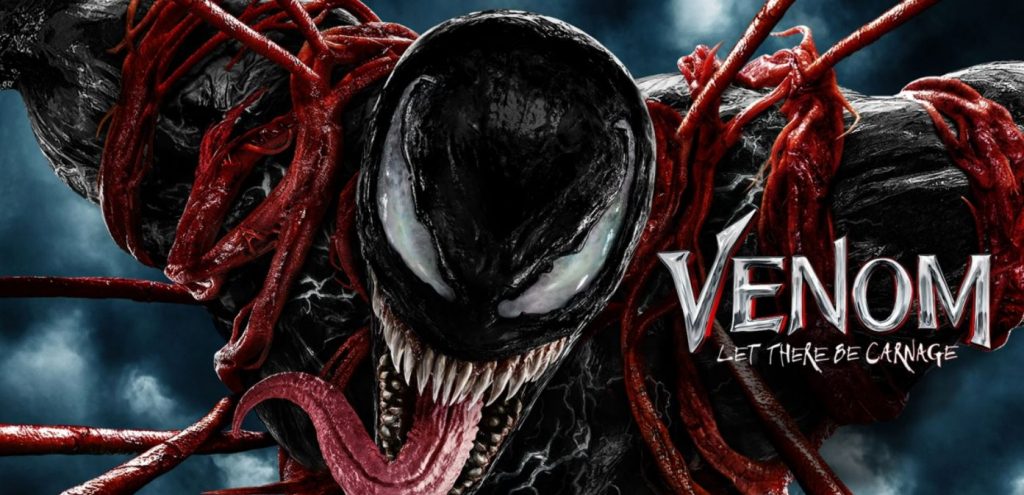 Venom: Let There Be Carnage – Odes of Havoc … My Symbiotic Friend
The swirls of enjoyment are different but profound. Escaping into a journey can provide a genuine feel but is still subjective. With the throngs of entertainment, all that matters is answering the question: did you have fun? In this review, I look at the latest Sony/Marvel production. This sequel attempts to move above its original, but still meanders from shallow to outrageous. Even with the issues that abound, Venom: Let There Be Carnage is an unhinging but fun comic book adaptation.
The story follows Eddie Brock/Venom (Tom Hardy), as he encounters Cletus Cassidy (Woody Harrelson) on an interview assignment. After a fateful interaction, Brock and Venom must put differences aside to take on the unrelating pair of Cassidy and Carnage. With this being a sequel, the filmmakers can start with a directive around an established character. With this onus, they build a journey around the buddy-like relationship between Eddie Brock and Venom. With new issues in their lives, they are finding it hard to live a normal life without distractions. This genuine conflict of heroism and friendship provides a colorful dynamic of comical hijinks. With a heighten sense of brevity, the dialogue and slapstick situations fuel an indifference that is welcomed. The slight characterization provides a hook (for the audience), creating an entertaining aspect to the generic comic book formula. Paralleling this is the relationship between Brock and Cassidy. You get a slight backstory (of Cassidy), but also a compliment that plays upon the 'hero vs. villain' archetypes. There is a sense of trepidation in their personalities, pushing their relationship towards uncertainty. After a few predictable plot devices forces a confrontation, it leads them trying to find their own paths of purpose. The linear directive gives generalization of the basic rules of the human/symbiotic bonding, but the quick pace allows for a tight window of intuitive visual aesthetics. Placed against the havoc that is created with the Cassidy/Carnage team-up, you also get the fragility of that team-up with Brock/Venom. That parallel provides a sense of real progress, but it never completely levels out the basic nature of the film's foundation.
As things progress through insane CGI, over-the-top action and a large body count, problems (in the filmmaking) arise in the meandering of obvious explanations. Things are left to the typical 'Point A to B' standard, creating a repeated directive of:
'Character causes situation – expositional dump – clue found – move on to next scene'
This dilutes the journey through generalization, discrediting some of the fun of certain changes (from the first). Even with shallow details, everything leads into a third act of insanity. Capturing the essence of the lore, we get the ultimate confrontation that leads into your full circle climax. Venom: Let There Be Carnage builds upon dynamics of the relationships, but still is plagued with genre standards. If you are a fan of the characters, Marvel or just want simple fun, this is one for you. Check it out at your local theaters.
Full Score – 3 out of 5 (Theater Discount)