A Man Called Otto – Movie Reviews by Ry!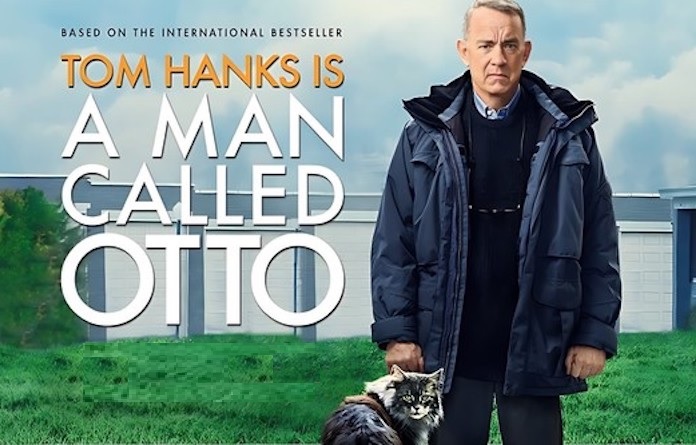 A Man Called Otto – Broken Hearts of Old: Let's Live Again
In the absence of value, we seek to find life's purpose … a fulfillment to our fragile minds. No matter the course, we are bound to dance in hopes of knowing it will be ok. Through stories, we witness fragility grow through characters that are real. In film, these stories can provide a hook of truth … even if cliches are prevalent. In this review, I look at the latest from Tom Hanks. In a story of lost, we get a tale filled with heart. A Man Called Otto may play against familiar beats, but it is a wholesome tale that shows how to live again.
This is a story of Otto (Tom Hanks) an elderly man who feels that the world is against him. When new neighbors move next door, he begins to see … there might be a reason to live. On the surface, this is an outline that mimics any typical feel-good story. You have a general introduction to a 'broken' character (Otto) faced with the onus of constant conflict. That conflict comes in the form of an enveloping backstory, feel-good archetypes (the folly neighbor(s), innocent young adults, ominous outsider), and storytelling that meanders within melodrama and comical hijinks. In the first act, we come into Otto's life through the drop-in method, watching him go about his daily routines at home, work and in the neighborhood. We witness his 'angst' against those currently in his life, an oddity undefined because to the kindness returned. After a linear directive of predictable scenes, Otto provides his 'usual' greeting to the new neighbors, Marisol (Mariana Tevino) and Tommy (Manuel Garcia-Rulfo). His interaction with them provides this unusual bond of friendship. This leads into the second act that becomes a repeated cycle of melodramatic moments, aloof comedy, and physical hijinks. Scenes are palpable but familiar, creating a simplistic tone for desire, worth and purpose. The meaningful moments are leveled with flashbacks, providing context to Otto's stoic behavior and the constant plot driven interventions (mostly by Marisol). As the cycle begins to open a humanistic side, this moves the story (and Otto) into a poignant narrative.
As the journey continues, it provides context to a broad sense of life's struggles. The evolution of the character(s) starts to come as the directive slowly moves away from cliches into moments of true endearment. Otto begins to see a path moving forward, as moments are riddled with strong emotional reverie against telegraphed plot devices. Even as things are heavily foreshadowed, we head into a third act with residual conflict and raw moments of confessions. With the reality coming through, this leads to the common feel-good climax, and an epilogue that brings everything full circle. A Man Called Otto is a familiar but hearty tale. If you are a fan of Tom Hanks or feel-good stories, this is one for you. It is worth watching at the theaters, for the right price.
Full Score – 3 out of 5 (Theater Discount)