Cocaine Bear – Movie Reviews by Ry!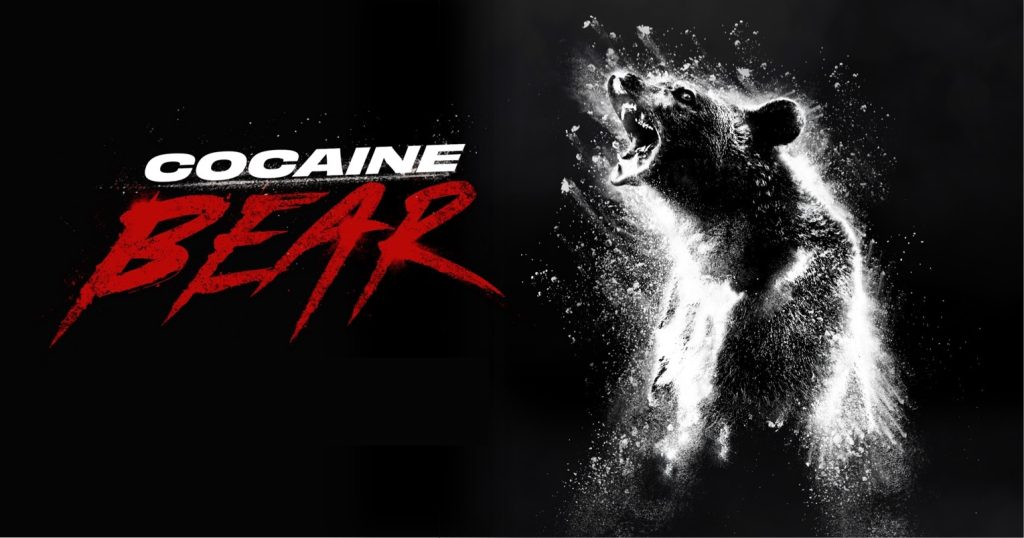 Cocaine Bear – Nature on High: Let's Bear Hug
In the world of film, you never really know what to expect. As you walk into a theater, it is that unexpected detail that may lead to a journey filled with levity. From action to romance, the allure of moments will showcase a make-or-break experience. In this review, I look at the latest action/comedy with an interesting premise. Through the surreal and spastic, a gimmick of truth turns into something more. Even with minimal development, Cocaine Bear is an unrelenting force of laughter and gore in a bear hug.
This is a story that centers around a group of misfits trying to survive an utmost crazy predator: a drug influenced black bear. With all sorts of issues, will these people survive or die? On its surface, this story is built on a basic outline of common direction and standard character archetypes. In the beginning, we are introduced to a cast of misfits (Keri Russell, Alden Ehrenreich, Ray Liotta, O'Shea Jackson Jr., etc.) that are built on tropes found in other films. Through generalization, the audience is led through a series of scenes that showcase how they all end up in Georgia's Chattahoochee-Oconee National Forest. Through general plot devices (botched drug deals, lost children) and unique quips, we learn their lives are in 'danger' because of one reason: a black bear has indulged on cocaine. From here, we head into a second act that expounds upon this raging McGuffin, leading to moments of ghastly gore, crude humor and character folly. There is no real development (past its premise), leading to an journey that's encapsulation by the obviousness of circumstance. Within that situational core, Elizabeth Banks (Director) manages to weave within the generic model an infusion of colorful moments driven by the unique MacGuffin. As we live the horrors of the moment (with the cast), it becomes an ironically whimsical delight of absurdity. It is in the encapsulation of witty conversations and obscure scenes that lifts the experience through the idea of a terrorizing bear on cocaine.
As things continue to progress forward, moments begin to turn dire for certain characters. As everything hinges on the thin plot, it leads into a third act of faltering convergence. With a lack of development, the finale feels lethargic (in its approach). Even with a lacking entry, we do have conclusive avenues for certain characters. With everything coming 'full circle', we reach an epilogue that ends on a high note. Cocaine Bear is a unique journey that finds fun within its own design. If you are a fan of absurd humor, gore or just want to see what it is all about, go check it out. It definitely is a fun experience with a crowd … check it out in theaters.
Full Score – 3.5 out of 5 (Matinee)