Operation Fortune: Ruse de guerre – Movie Reviews by Ry!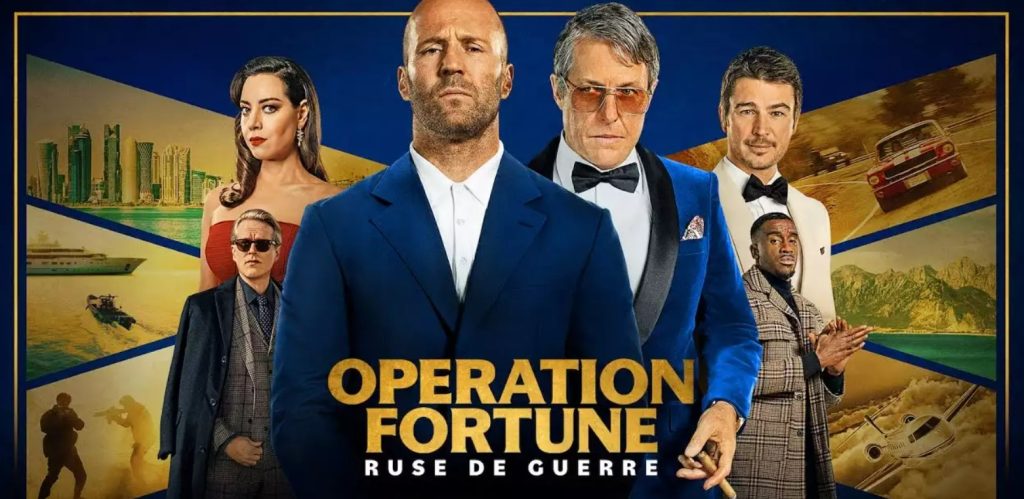 Operation Fortune: Ruse de guerre – I Spy Frenzy: A Guy Ritchie Tale
Within any idea, magic is possible. As people, we seek to find purpose in plenty, but it's that innate inspiration that can turn somber into delight. With film, it's a medium that plays upon ideas with the hope of striking gold. Even in the most basic of adventures, if the magic is there … it is enough for a good time. In this review, I look at the latest Guy Ritchie film. Through the eye of espionage, we get a generalized path of quirky characters. Operation Fortune: Ruse de guerre might feel like any spy thriller, but there is enough fun for a good time.
The story centers around a specific item that is stolen from a South African lab and the UK enlisting an 'off the books' black ops team to investigate. With the world's safety at stake, will they be able to retrieve the item before all is lost? With a Guy Ritchie film, there will always be a certain degree of style in direction. No matter the genre, he always immerses the audience in a frenetic world of characters, loose plot threads and absurd situations. With this film, you have a situation where an item is stolen that has dire consequences to the outside world. With a lack of detail about the item, who and why it was stolen, the government enlists Nathan's (Cary Elwes) black ops team to investigate. Led by Orsen (Jason Statham), his rag tag crew of Sarah (Aubrey Plaza), J J (Bugzy Malone) and movie star Danny (Josh Harnett), they embark on a world hopping adventure to find out the truth. Throughout the first half of the film, it is a mixture of genre elements played against obscure situations. With each person falling into the typical archetypes of an espionage thriller, it is the wit and humor that brings delight to the generalized scenes. For all the obviousness of 'uncovering the mystery', the whimsical delight comes from the crew's banter. Each situation adds layers of intrigue, as moments turn adrenaline fueled moments into folly. As layers become revealed about the item, the team learns that all paths lead to an infamous arms dealer, Greg (Hugh Grant). Once this character enters the film, the second act becomes a mix-bag of frenetic detail and convolution of plot elements.
As things become more involved, the level of enjoyment hinges on the acceptance of the nature of the plot. As more aspects of the 'stolen item' come into play, the journey becomes a bit fragmented. As the web gets a little too thin, characters are forced to 'make decisions' based on plot progression. Even as things become a bit convoluted, we head into a third act that brings everything back to Guy Ritchie's calling card of frenetic storytelling. Through insane action, absurd conversations, and moments of dark humor, we get a spin on the espionage climax, leading into hopes of further adventures. Operation Fortune: Ruse de guerre is a fun espionage thriller with the Guy Ritchie flavor. If you are a fan of the actors, spy or Guy Ritchie films, I say check it out. There is a fun to be had on the big screen.
Full Score – 3 out of 5 (Theater Discount)