Creed III – Movie Reviews by Ry!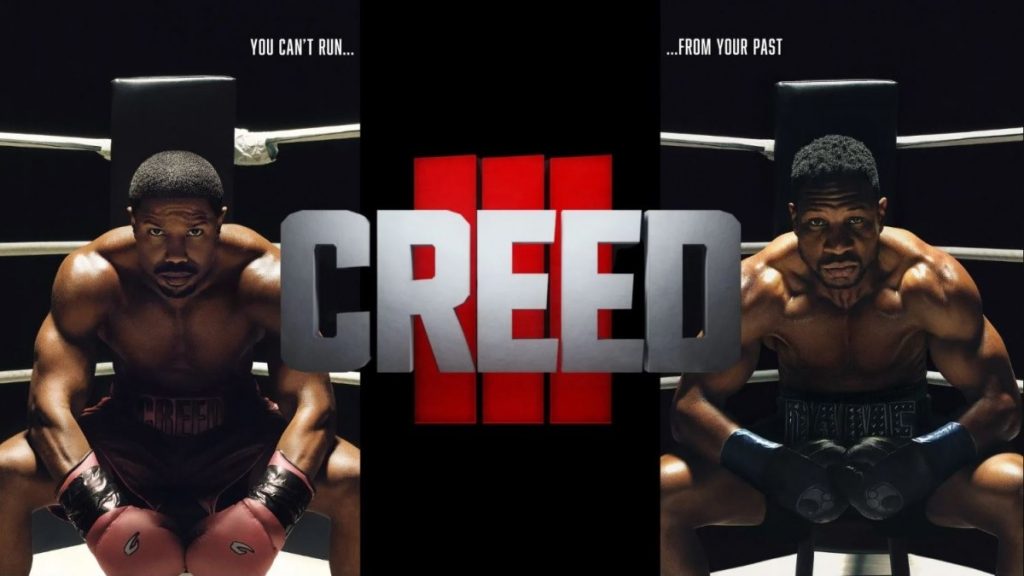 Creed III – In the Ring of Personal Worth: A Boxer's Tale
Life is a path of hearts and challenges. As we move along this journey, we hope to build monuments of lasting memories. In those hopes, there are things that will chip away at a given façade. Like many things, how we handle those moments will define who we are in the end. In this review, I look at the latest installment in the Creed franchise. Through a mixture of new paths and old wounds, the third chapter becomes a tale of endearment. Even within the known formula, Creed III is a heartfelt journey of what it means to be … life's champion.
Adonis Creed (Michael B. Jordan) has been thriving in his boxing career. Standing on top of it all, a new threat comes in the form of a childhood friend. With old wounds coming to light, will Adonis find a way to beat his most personal threat? On the surface, this film follows along the basic outline of a boxing film, sticking very close to the 'Rocky' formula. As such, the film (in its totality), gives off a sense of generalization in character and story development. By sticking to the formula, predictability (at first) levels out that ideal situation of enjoyment. Once the film begins, the opposite happens. With this being Michael B. Jordan's first directorial outing, building off the expected formula creates a sandbox of endearing focus that pushes forward a new chapter in the Adonis Creed's life. In the first act, we see how he has reached the pinnacle of his career. With one finale bout, he ends on a high note before heading into retirement. After a series of characterized moments, he encounters an old childhood friend, Damien Anderson (Jonathan Majors). Having been released from prison after 18 years, the two reconnect through somber moments. As Damien starts to make some headway in restarting his boxing career, there is an unknown element that slowly breaks the 'aura' of our titular character. As the story shifts into the second act, we get a mixture of flashbacks and honest character moments that start to reveal a past that Adonis wanted to forget (with Damien). This hardiness of broken scenes lifts the film into a leveling of emotional tenure, revealing truth about what defines both characters. As Adonis is trying to move on and live out 'who he is' now, the struggle of his past with Damien leads to a series of dramatic conflicts with his own familial life. The rising star becomes a broken man, a revelation that puts his whole career at a crossroads.
As the journey continues, the formula is strung together through these characterized moments. This creates a series of scenes that add levity to the predictability. For all the obvious leanings to the final bout, it is the lead up through characterization that adds girth to the foreshadowed fight. Seeing these two interact provides an honest reflection of what defines their 'worth' in being a boxer. With everything on the line, we head into the third act of their ultimate showdown. In this final fight, we get to see the cliché of the boxing formula propped up by unique filming techniques that add an emotional punch. With everything on the line, we head into the full circle climax and the closing of the chapter epilogue. Creed III is a film that adds personal worth to the formula. If you are a fan of the series, boxing films or the actors, I say this is one for you. This is worth the full price of admission.
Full Score – 4 out of 5 (Full Price)