Eternals – Movie Reviews by Ry!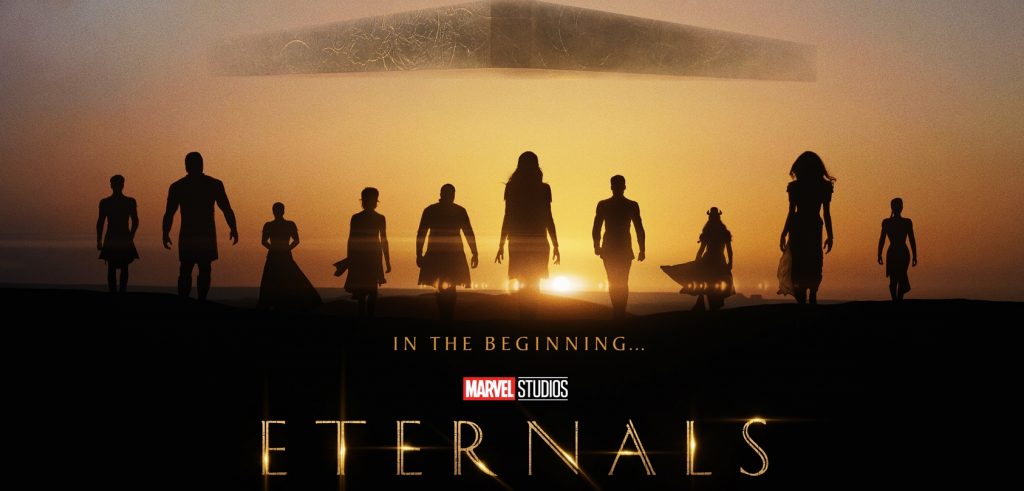 Eternals – Ways of Life's Purpose: A Marvel Tale
The uniqueness of storytelling is what comes from the escape.  Through and through, stories take us on a roller coaster of breathless imagination.  From the surreal to realistic, we all feel something different.  In this review, I look at the latest Marvel film that pushes the MCU to new heights.  With new characters and lore, we find the surreal in the ordinary.  Even with a degree of familiar tropes, Eternals is a character tale that presses forward a question of … what is life to us all?
The story follows a race of immortals called The Eternals.  Sent to Earth 7000 years ago, they have been the watchers of life.  When a new threat emerges, they must come together and decide what is truly important.  The foundation takes common aspects of the comic book genre and weaves it within a character focus journey.  From the onset, the ideas of life, relationships and cultivation of society is pushed through a methodical directive.  Using the 'back and forth' technique, the director weaves between the past and present to introduce the building blocks of the MCU on a universal scale.  Within the expansive elements, we are introduced to the Eternals.  Sent to Earth by the prime Celestial Arishim, their mission is to defend humans against the ruthlessness of the Deviants.  Over the centuries, you witness battles for mankind; familiar tropes placed against the backdrop of the developing civilization.  Within the verbose nature of powers, CGI creatures and action tropes, it is the individual's unique gravitas that lays their specific influences on human life.  The director (Chloe Zhao) weaves familiarity with a sense of subtlety, creating a placid complexion against heavy perspectives.  Weaving relative dialogue within bombastic genre elements, it is a cathartic journey of individuality against expected detail.  As truth of their mission are revealed, each are provided with a monumental degree of conflict.  Driven with certain internal struggles, they try to understand the truth about The Emergence.         
As certain revelations come to light, it becomes a quandary of ideals versus duty.  As the story moves forward with 'The Emergence', each character must figure out how they will factor into inevitability.  This leads to a third act of familiar action/comic book tropes maneuvering the main themes within unnecessary subplots.  Even with a stagnant final act, the relevancy of their purpose leads to a climax that is wholesome and defined.  This leads into an epilogue of consequences that brings uncertainty to the MCU (as a whole).  Eternals is a Marvel film that provides strong elements, moving the MCU to greater heights.  Even when unnecessary subplots weight down the experience, it never takes away from the fun aesthetics of the journey.  If you are a fan of Marvel, character driven tales or comic book films, this is one for you.  This is a genuine great time at the theaters.   
Full Score – 3.5 out of 5 (Matinee)