Irresistible – Movie Reviews by Ry!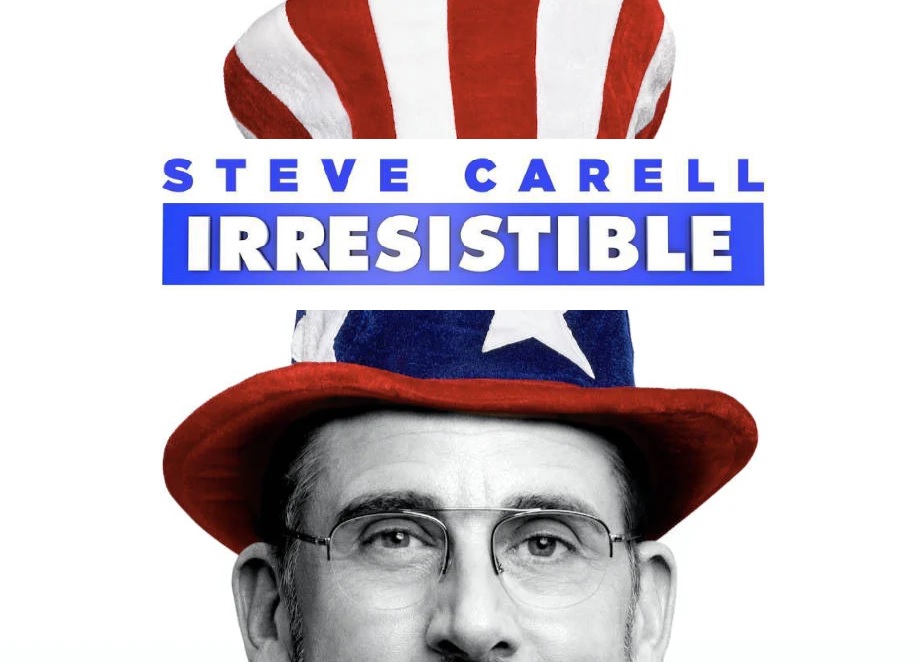 Irresistible – Mayor Satire: Stories of a Small Town
Society is a journey of hearts and minds.  Seeing how people live and feel about things can be whimsical or sincere.  In film, the visualization of our world can be found in many genres, especially satire.  These stories add levity by providing an escape within the folly of circumstance.  Irresistible is a satire that showcases modern day politics.  Through a general script in familiar situations, Irresistible provides a fun look at American society and its political landscape.      
Gary Zimmer (Steve Carell) a D.C. strategist, teams up with retired veteran Gary Hastings (Chris Cooper) for a mayoral run in Wisconsin.  Jon Stewart (Writer/Director), puts the current political landscape through a general outline.  In the beginning, Zimmer arrive in Deerlaken, Wisconsin to meet with Hastings.  Having seen a viral video of him facing city council, he is on a mission to do two things: win the mayor race and bridge the divide created by the current situation in American politics.  Moving on a linear directive, the journey to election day is layered with comedic caricatures, dramatic motifs and societal narratives.  Even with convenient plot points and heavy foreshadowing, the genuine conversations create a strong retrospective about modern politics.  Zimmer's interactions with Hastings (and the rest of the community) is filled with the charm of human indifference.  This helps layer the blunt and crude dialogue through a heartfelt feeling.  This also brings eyes to how blindness and ambition can collide in foolish ways.
As the journey moves forward, it moves along a predictable path of fractures ideologies.  With this clash being American politics, it provides colorful interactions within the two-party system.  The race gets heated, pushed through a sequence of typical back-and-forth comedic antics.  Even when things feel obnoxious, it is driven by hyper awareness of current events.  The grandness of the comedy can feel cheesy at times, but it never takes away from the focus of the social commentary.  As all comes to head, the narrative falters within the wrap up of the election.  The grand design leads to revelations of unbelievability, but it ironically creates a sense of awareness of what is true.  Irresistible is a satire that pushes great ideas within a general script.  Even with strong commentary, the basic outline keeps it from having lasting appeal.  For fans of Stewart, social commentary or satires, this will provide some laughs.  This is available On-Demand, so I say it would be a good Friday night at home.
Full Score – 2.5 out of 5 (Friday Night Rental)