Sonic the Hedgehog 2 – Movie Reviews by Ry!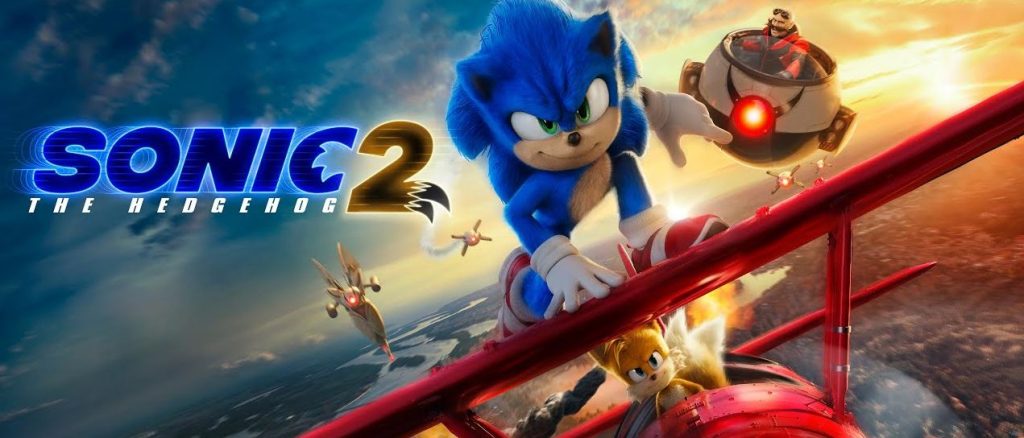 Sonic the Hedgehog 2 – Speed of Heart: A Blue Hero's Return
Film … what is it that makes it fun?  When we walk into a theater, we head in with intriguing eyes.  No matter what drew us there, it is the hope that we have some fun in the end.  In this review, I look at a sequel to a popular video game property.  With this second adventure, it becomes a mixture of family, fun and lore.  For all the obviousness at the start, Sonic the Hedgehog 2 speeds with heart in an unescapable adventure.
This film follows Sonic (Voiced by Ben Schwartz) as he has settled down with his new family, Tom (James Marsden) and Maddie (Tiki Sumpter).  The peaceful slumber is once again threatened by Dr. Robotnik (Jim Carrey).  With the world in danger, will Sonic be able to find what it means to be a true hero?  In the beginning, there is the obvious intent to build upon the basics of the hero's tale.  You have the titular character (Sonic) who must face certain obstacles (growth/maturity) to be able to take out the ultimate villain (Dr. Robotnik).  With the return of Dr. Robotnik, it brings about new wrinkles to Sonic's life.  With a new ally in Tails (Voiced by Colleen O'Shaughnessey) and adversary in Knuckles (Voiced by Idris Elba), he gets entangled in the mystery of the Master Emerald.  Through comedic bantering, outlandish battles and subtle relationship building, Sonic sets off an adventure to find this object before Dr. Robotnik.  There are obvious clichés within the journey, but the generalization allows the filmmakers to take chances with elements from the lore.  The expanse of a backstory brings about a nuance of colorful personalities, allowing for the adventure to feel lively in its predictable path.  As Sonic and Tails move forward on the quest, the hardiness of nostalgia elevates when familial themes come into play.
As the story continues, certain revelation comes into play regarding Sonic and the Master Emerald.  Through expositional conversations, action set pieces and more character moments, momentum begins to move away from the tropes towards a genuine aspect of the heart.  As Sonic faces uncertainty, there is a catalyst of growth in the imaginative.  You see emotional detail revel in the adventure, providing a hearty dynamic.  As everything comes to head, it leads into a final act where Sonic must use all his wits (and speed) to take out Dr. Robotnik once and for all.  Through a mixture of over-the-top action and nostalgic elements, this leads into a hero's triumph climax that molds a motto of family and heart.  Sonic the Hedgehog 2 is a fun adventure that moves heart through nostalgia.  Even in obvious detail, there is enough fun to be had.  If you are a fan of the video games, character or like fun adventure films, this is one for you.  It will be a definite good time for the family at the theaters.
Full Score – 3.5 out of 5 (Matinee)