Space Jam: A New Legacy – Movie Reviews by Ry!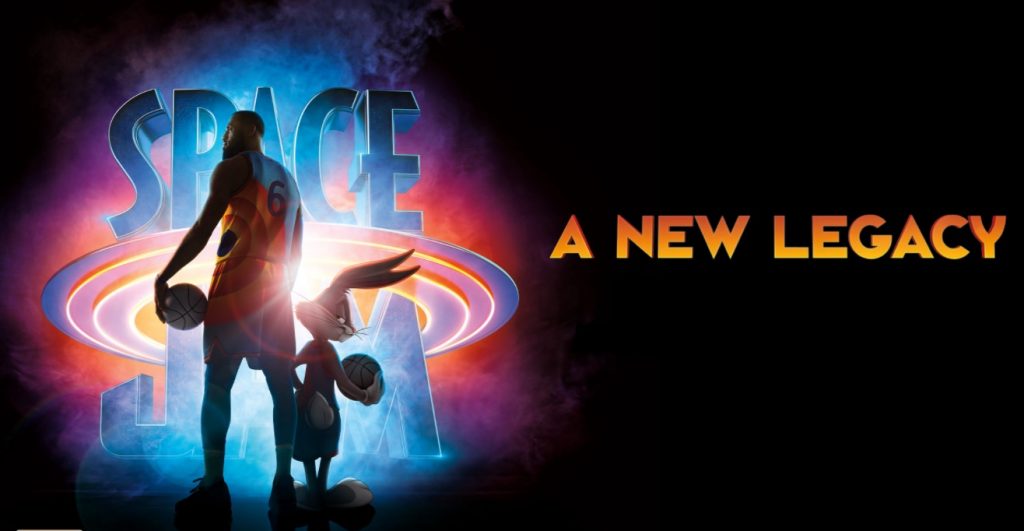 Space Jam: A New Legacy – Looney on the Courts … It is GAMETIME!!!
What is it that draws you to certain film property?  In many respects, the enjoyment of the big screen can boil down to the simple fact of childhood.  It is a string that tugs on us, pulling us back with nostalgia to a time of innocence.  Even within basic storytelling, just seeing certain things can bring a smile to your face.  In this review, I look at a long-awaited sequel that provides a fusion of basketball and cartoons.  With a mixture of nostalgia and family, it provides awareness of product but trueness to its worth.  Space Jam: A New Legacy might not be the ultimate slam dunk, but it is able to put fun on the courts.
When a rogue AI kidnaps his son, Lebron James teams up with Bugs Bunny and Crew to win a basketball game for the ages.  The filmmakers create a genuine sandbox of ideas within a general concept.  The first act consists of a basic buildup of story, characters and standard conflict.  You first meet Lebron James and his family at their home.  The characters are driven by familial archetypes, but the heart (of the story) comes within the father/son dynamic.  Through certain conversations and convenient mishaps, it leads them to Burbank where they encountering a sophisticated AI developed by Warner Brothers.  This inciting incident leads to the son's kidnapping, forcing James traveling through the WB universe.  This leads to his encounter of Bugs Bunny (the key incident), as he seeks his help to form a basketball team to save his son.  At this point, the story is a mixture of cartoon folly, childhood nostalgia and anecdotal WB references.  On the surface, there is a superficial degree in the display of these properties.  At the same time, the audience gets enraptured by the level of detail within the scope of the circumstances.  We fall into the world through James as the audience avatar, providing a window into an elaborate world of technology and colorful detail.  As much as everything is driven within that visual spectacle, there is a relatable story developing between James and the Looney Tunes characters.  There is a draw of real stakes, placing them firmly at the mercy of the rogue AI.
As the story progresses, James and Bugs has brought all the Looney Tunes characters back together to prepare for the game.  Everything starts within the predictable framework (like the first), but there are subtle changes to character dynamic, visual prowess and comical relief.  From the father/son drama to creative slapstick/blunt humor, you have an up and down affair of childhood dynamism within a relative approach.  There are predictable scenes, but everything is accepted upon its own merits.  In the heart of the basketball game, there is a path of nostalgia and originality within the familiar properties.  Once things come to head, it leads to a third act of cartoon overload.  This creates that edge of your seat thrills that you would experience in a real game.  We end within that typical 'heroic' climax, creating closure to the James and his family.   Space Jam: A New Legacy provides simplicity within a sense of moniker and nostalgia.  If you are a fan of cartoons, Looney Tunes or the property, this is one for you.  It is available on HBOMax, but it would be a fun family time at theaters, for the right price.
Full Score – 3 out of 5 (Theater Discount)