The Holdovers – Movie Reviews by Ry!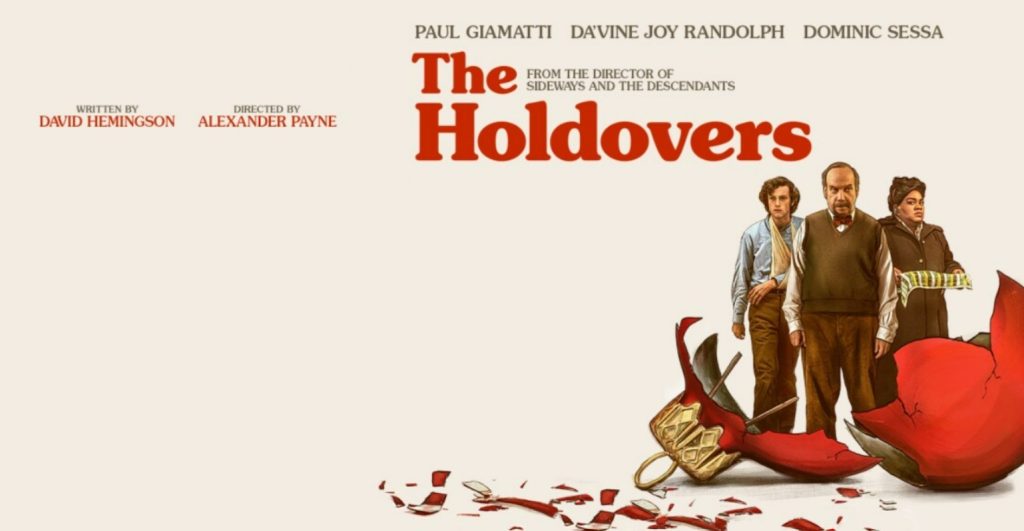 The Holdovers – Broken Souls and Hope: A Holiday Tale
Film is a way for many to feel, breathe and escape. As we walk through those theater doors, we look forward to being gripped by an unknown journey on the big screen. No matter the genre, if you can feel that genuine touch … it becomes an unforgettable tale. In this review, I look at the latest indie/drama film. Within the halls of a prep school, this coming-of-age tale becomes an endearing reflection of the heart. Within a simple outline, The Holdovers is a smart tale of what it means to live for the holidays.
This is a story about three individuals: Angus (Dominic Sessa), Paul Hunham (Paul Giamatti) and Mary (Da'Vine Joy Randolph), and their tale of self-discovery during the holidays. When telling a story in film, there is always a trick to finding that right combination of character, themes, and foundation. In the beginning, we are introduced to these three individuals through their connection at Barton Academy, a boarding school in New England. Through witty dialogue and realistic moments, we learn that Mary (Cafeteria manager) lives on campus and Paul (History teacher) must stay on campus to supervise students that aren't able to leave for the holidays. One of these students is Angus. From here, the film navigates the hijinks of their clashing personalities, age, and perspectives of being on campus for the holidays. As this journey moves through a slow burn directive, what becomes the endearing aspect is the emotional revelations of each character's personal backstory. These unfolding truths provide a strong character grip (for the audience), moving a realistic mantra through that holiday motif. As each scene leads to more layering of the characters, it allows the filmmakers to craft a story that steers away from generalized trends. Seeing the interactions between Paul, Angus and Mary provides a wholesome appeal through themes of hardship, tragedy, and hope. This character focused threading creates raw moments of drama and humor, a weaving combination that drives honest conversations to feel real. As the days move closer to Christmas and New Years, it becomes a buildup of growth, reflection, and most of all … worth.
As the journey weaves between moments of individual growth, it also provides an honest appeal of human fragility. As the three begin to see some light in their momentary living situation (on campus), this leads into a third act of dramatic moments, real character growth and heartfelt moments. This builds towards a genuine but common feel-good climax and hopeful epilogue. The Holdovers is that indie film that provides a unique tale in the onus of life. If you are a fan of strong character films, the actors involved or something original, this is one for you. Either way, this film is a true reflection of great storytelling, an award worthy experience.
Full Score – 4.5 out of 5 (Award Worthy)