Top 10 Films of 2014

The 2014 movie season has been one of the best years of films, which is a feat because 2013 was a year that looked hard to beat.  With only a few downers, most of 2014 was filled with a variety of great stories to tell on the big screen.  No matter what genre, each had a few films that shot for the stars and succeeded.  As always, another year ended, and another top 10 list has to be formed.   With each year, it is difficult for me to put just 10 films on the list.  With the varied distinctions, this top 10 list will be defined by the ideas of the overall experience of what films are, with factors of the whole spectrum (not just ratings).  There will be some shocking omissions, including in my honorable mentions.  Before I get to the main 10, here are the 5 films that were great, but just missed making the list: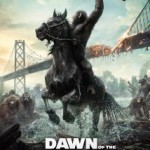 Dawn of the Planet of the Apes – This is a sequel that not only surpassed the original, but moved the film's story and characters forward.  From the conflict Caesar had with the humans as well as his struggles within himself leading his colony of apes, it is one defined by his humanity at its core. Those humanistic themes portrayed are amazing as the action itself.  This is a definitely watch for any film fan.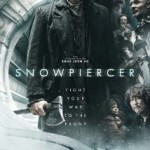 Snowpiercer – This was an indie film that most probably didn't watch, or completely didn't know came out during the summer.  This film stood out as the dark horse of this summer season, and one of the most underrated films of 2014.  From the deeply moving themes, to the outrageous setting and visceral visuals, Snowpiercer defined what it is to be a summer blockbuster without the 'epic' scale.  I recommend everyone watching this film; this is a better blockbuster than any most that came out this year.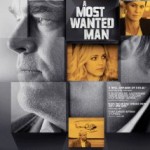 A Most Wanted Man – This was a surprise hit for me.  A film I had little knowledge about; turned out to be one of the best spy movies I have seen in a long time.  From the great cast (including the late and great Philip Seymour Hoffman) to the intricate/twisting espionage elements, it is a film that will have you on the edge of your seats.  The great thing in this thriller is that all is intense through its great dialogue and smartly driven situations.   This is one I recommend to any fans of great spy thrillers.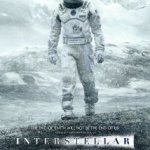 Interstellar – Christopher Nolan is one of my favorite directors.  All his movies are thought provoking, and this one is no exception.  By far, this is one of his most ambitious films to date.  Even with some of its pacing flaws, he does a wonderful job in modeling the human experience with elements of time/space and the theory of relativity.  It might not have been in my top 10, but it is film that any Nolan fan should experience.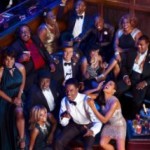 Top 5 – Chris Rock has been a great standup comedian for most of his career.  His translation to films hasn't always been that great.  This is his breakout film for all the doubters out there.  One of the funniest and smartest comedies of the year, Rock (as director and writer) does a great job in mixing in themes of relationships, love and life.  With a script that is filled with funny dialogue that is both witty and charming, this is a film that will surprise the harshest of critics.  This was the film that was hardest to leave off my top 10, but one I recommend to any fans of Chris Rock and comedies.
With the honorable mention, you can definitely see how 2014 was a great year.   Now, it is time to reveal the top 10 films of 2014: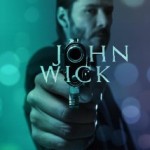 10. John Wick – This is my 'guilty pleasure' film of the year. Not only did this one have (surprisingly) the best action scenes for any American film (the best goes to the Raid 2), it is by far the best pure cinematic experience I have had in years. With the return of Keanu Reeves to a 'real' action role, we get a film that is full of over-the-top sequences, quick and slick gun play, great and colorful characters, and the creation of this 'world of assassins' that could lead to a brevity (hopefully) of more John Wick films.   It plays up all the typical action tropes, but in a way where you don't care about its flaws, and love the time you get to watch this on the big screen.  This is a definite recommendation for any fans of action films.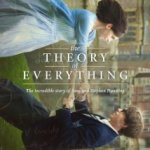 9. The Theory of Everything – This is a film that tugged not only at my heart, but showed me the meaningful insight of the rawest feelings that comes to living with someone no matter circumstance, and how love can push you to the brink of what life is. Not only do we get an insight into the life of one of the smartest mans alive; but you experience a film that is a truly amazing love story about life. From the great acting of the main two leads, to the overall scope of 'how far you go' to withstand the pitfalls of a relationship, this is a film for the ages.  The raw poignancy is defined, and you will come out a better person from watching this wonderful tale of love.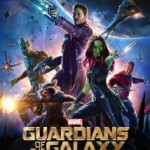 8. Guardians of the Galaxy – In Marvel I trust; A statement that was solidified with this second two films from Marvel Studios. One of the most ambitious (and riskiest) films to date, it succeeded on so many scales. With putting together 5 distinguishing character, molding a fun adventurous tale while entertaining us with slick humor, bombastic visuals and appealing score, you get a film that is not only one of the most entertaining of the year, but a great return to the 'sci-fi opera' genre.  If you're a fan of comic book films, this is a definite watch.   Marvel has become the new Pixar with this film (not to mention its befitting they are both own by Disney).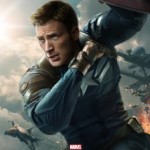 7. Captain America: The Winter Soldier – If Marvel solidified its trust with Guardians, they proved themselves as one of the masters of comic book films with this one. Not only is it a giant leap forward of the story of the Avengers, it is also (to me) the best film that Marvel studios has put out so far. Mixing in espionage and political themes with the man out of time, Capt. 2 pushes what defines how a comic book film can be told.  From the great characters to the overall twist, you will be remembering this film for days on after.  This is another great one from the minds over at Marvel Studios.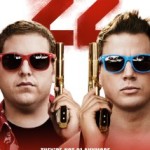 6. 22 Jump Street – A sequel to a comedy that actually doesn't suck? A sequel to a comedy that was better than the first?  Not only did this film surpass the great surprise that was 21 Jump Street, but it was by far the funniest film of 2014.  Playing to the tropes of being a sequel, it also mixes in so many different kinds of comedic elements to create something unique, funny and ironically original in its repetitive premise.  22 Jump Street is a film that will have you laughing for days, if not weeks.  When a comedy can make you laugh so hard (multiple times), you know it is one that can stand the test of time.  This is one I recommend for any fans of the first, and fans of great comedies.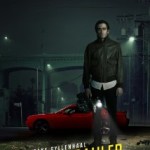 5. Nightcrawler– Getting into the bread and butter of this top 10, this is a film defined and carried by its main actor, Jake Gyllenhaal. Not only does it showcase how great an actor Jake is, but it is also a film that's the most well develop character based films I have seen in a long time. Characterization is a tricky task to do when telling a story on just one person, but Nightcrawler does it is a way that showcases a dark and eerie tale of one man's journey to be the best at a particular skill.  With a mixture of smart dialogue, unexpected situations and gritty visuals of the nightlife of LA, it's one that will surprise and surpass everyone's expectation.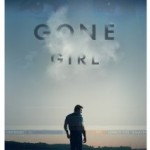 4. Gone Girl – David Fincher is a director that is defined by his style of filmmaking. Not only do his films push the envelope of the cinematic experience, but they all put on display the ideas of what 'thought-provoking' storytelling can be. Gone Girl is another one of those films that not only pushes the terms of mental strife, but the struggling ideas of relationships and the human psyche.  With one of the best acting from an actress in a film in 2014 (Rosamund Pike), combined with the dark satirical themes, you will be on the edge of your seat till the final credits roll.  This is Fincher's best film to date.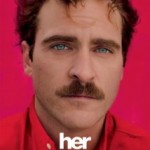 3. Her – A film I saw back in January; it has withstood the test of most of the best films this year, and still makes the list. The idea of a person falling in love with an Operating System is far fetch for most, if not all out there. No matter how ridiculous the premise is, this is still one of the best films I have seen this year; one that defines a tale of what it means to truly be 'human'.  The genuine script that Spike Jonze writes is well defined, and shows how dialogue driven films can be the most pure at heart.  This is a great character film, and one that everyone should watch.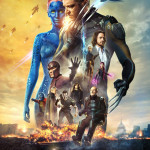 2. Xmen: Days of Future Past – One of the rare films to get a perfect score, it is one that is well deserved. This is a film filled with many spectrums of what a great blockbuster should be, while also adding in flavors of great characters, storytelling and visual appeal and score. As mentioned in my review, this is the best comic book of all time.  I thought this would be my number 1 film (and it almost made it), but there did come a film that surpassed it, and became my number 1 film of the year.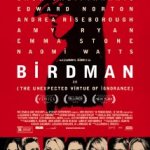 1. Birdman: The Unexpected Virtue of Ignorance – My prologue in the review for this film truly explains why it is the best film of the year. There is that unexpected truth with all films; no matter what genre, tone, acting or story, the experience and unexpected thrill you get from any particular film helps define how great it can be.  Birdman is a film that not only showcase the basic fundamentals of what makes this particular art ambitious and amazing, but it shows you how a film can take originality, infuse it with some of the best acting to date, and create a tale that is more than just literal, but thought provoking in its grounded appeal.   Doing the original and twisting in the unexpected, Birdman is my best film of 2014.