Toy Story 4 – Movie Reviews by Ry!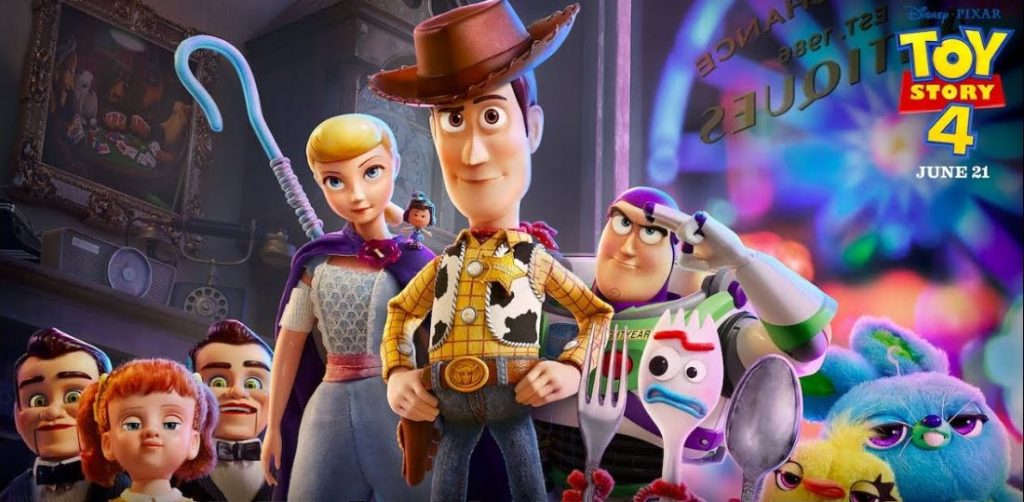 Toy Story 4 – A Toy's Purpose for a Lifetime
A series known for great ideas and imagination, Toy Story has always moved people for decades. Being a person who has grown up with this, the passage of time has brought evolution of meaningful storytelling. Watching each iteration has made me believe this is one of the best series ever created. With this latest installment, Disney/Pixar has created that feeling once more. Toy Story 4 proves once again why this is one of the best series of films.
In this fourth installment, Woody and Buzz welcome a new toy to the gang, Forkie. As they all embark on a new adventure, challenges await when old memories and new beginnings bring them to a crossroad. At the heart of this sequel is the toys. You find our main stays, Woody (Tom Hanks) and Buzz (Tim Allen), as they are confronted with the introduction and the idea of Forkie (Tony Hale). As Woody tries to explain his purpose to Bonnie, the family embarks on a road trip that leads them to face the truth of their existence. The direction gives you a quick basic outline, but the story goes beyond its foundation. The story is wrapped around the characterization of the toys within their real purpose to Bonnie's world. This is wittily layered through methods of flashbacks, realistic exposition and starkly imagination. The fateful scenes might seem predictable, but they are a purposeful look at realism and choice. The endearment is balanced cleverly through the psyche of the toys, but it all centers on Woody.
Woody has always been the keystone to this series. Watching growth through the first three films, you see meaning within the memories of a child. Those memories are imbued within his purpose to Bonnie in this film, creating a place of thought-provoking scenarios. He has had his place in the world and now, he faces an existential crisis. This is what provides the central focus, creating a journey that is delightful on many levels. From the joyous entertaining action scenes, comedic relief and endearing dramatic moments, you feel the core thread to what it means to finding yourself. In that feeling, it gives understanding of each toy and their true fulfillment. In that thought, it lends itself to a film experience that is more than just a thrill, but masterful. Toy Story 4 goes beyond the formula and clichés to create another chapter of meaningful excitement. This is worth seeing on the big screen; another home run for Disney/Pixar Studios.
Full Score – 5 out of 5 (Legendary)