Best 5 films: Mid-season 2018

Best 5 films: Midseason 2018
It is that time of the year for my midseason list of 2018.  This year has been filled with greatness in many genres.  No matter if it is endearing dramas, down-to-earth coming of age tales, game changing horrors or epic blockbuster, 2018 had many amazingly defined journeys.  Each month has had something truly worthy of high accolades.  With very distinct stories, there are always those few that were on the cusp.  The honorable mentioned are:
These films may not have made it here, but they are strong enough to make the end of the year top 10 list (check out the reviews above).  For this midseason, I am continuing with the theme of best overall.  These five truly struck a personal cord, creating that raw escape I want when I'm at the theaters.  The lasting effect of these films can only be classified as extraordinary.
Without further delay, here are my best 5 midseason films of the year: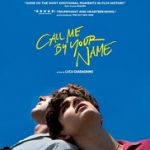 Call Me by Your Name – This one hits right at the meaning of telling a story.  As stated in my review, it isn't the visual sensations but the innate ability to capture the essences of storytelling.  Call Me by Your Name provides a delicate look into the heart of innocence, how friendship and love can lead to truths of the moment.  By going beyond common romantic tropes, you get a powerful story of a summer that lasted a lifetime.  This is an emotional journey that is worthy to be on my midseason list.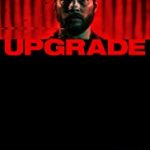 Upgrade – With as many films as I watch, it is hard to get surprised.  When it happens, it creates a memorable moment.  This is an indie film that blends genres with a thought-provoking experience.  By taking strong themes of society and blending it with Sci-Fi and action, you get a tale that pushes the terms of self-awareness.  As stated in my review, Upgrade takes the familiar and drives a creative wedge for an experience that is unexpected.  This is the reason it is on my midseason list.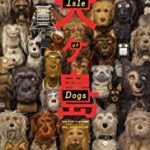 Isle of Dogs – There are many directors that have a distinct touch.  Wes Anderson is one of those directors.  With this film, he takes us into an obscure world of animated dogs.  With a slick/witty adventure that is driven by multi-layered characters, you have a journey where Anderson uses his talents to take the surreal and blend it with the satirical.  This leads to an endearing experience rooted in ideas that are realistic overtures of family, trust and fighting for what is right.  With an intuitive script and honest themes, Isle of Dogs is that distinct feature worthy of a spot on my midseason list.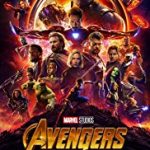 Avengers: Infinity War –  Blockbusters are defined by their over-exaggerating visuals and unlikely scenarios.  Every now and then, there are those that take the bombastic and pushes it to a whole new level of excitement.  A film that is 10 years in the making, it strings together a slew of MCU stories and characters to create a place where all the heroes will face a threat that will change their universe forever.  Avengers: Infinity War is that blockbuster that pushes the boundaries of the genre with its endearing characters, unprecedented journey and deeply humanizing villain.  This is well deserving of a spot on the midseason list.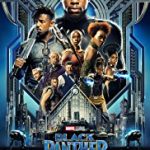 Black Panther –  If there ever was a film that screams game changer, this is the one.  Another rooted in the MCU, this comic book film captures the essence of what it truly means to escape.  By taking what we know of comic book tropes and pushing them into realms of stark storytelling, you get a film that drives purpose, desires and genuine detail into the heart of the journey.  Black Panther is a memorable experience, one that deserves a spot in the midseason list.