Promising Young Woman – Movie Reviews by Ry!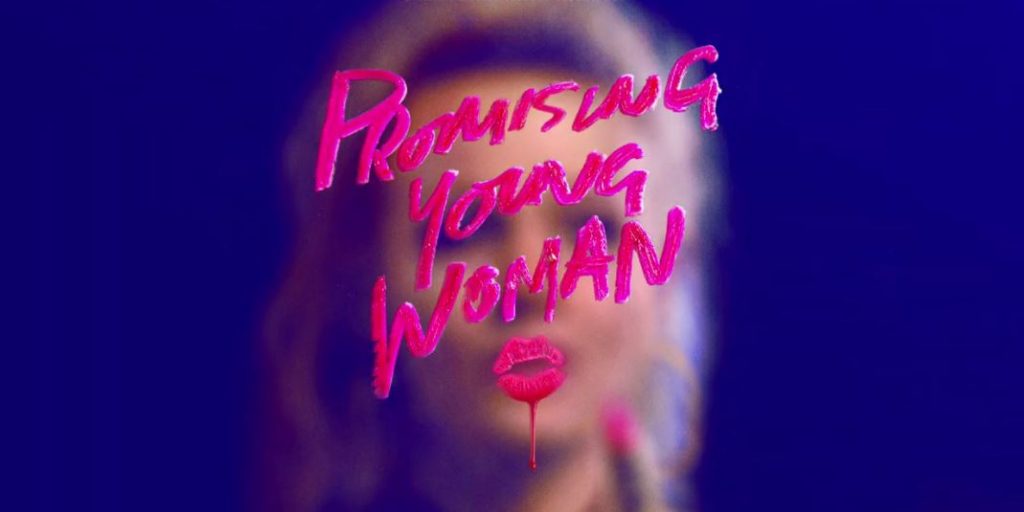 Promising Young Woman – My Lady … A Heel of Revenge
Films of unique detail can provide enticing propositions.  When you dive into the unknown, there is an emotional rush that can push you to the edge of excitement.  This riveting sensation can invoke that thrill of adventure, even if it is in revenge.  In this review, I look at a film that pushes ideas of social commentary through a past fraught with revenge.  With a strong lead and harden concepts, it is a story that provides a dynamic escape in the basics of the genre.  Even if things push the limits of believability, Promising Young Woman is a character journey to puts real meaning in the idea of revenge.
Traumatized by a tragic event, Cassandra (Carey Mulligan) cannot let go of days gone by.  When certain things come to light, she plots a plan of vengeance that will bring closure to her past.  First time writer/director Emerald Fennell levels out conceptual aspects within the outline of a revenge/thriller.  You have your general introduction of plot, character and setting, but it is the subtle details that drive basic tropes into a genuine story.  You have Cassandra, a young woman who is living a double life.  During the day she works under the guise of a typical barista at a coffee shop.  At night, she switches personas by playing the 'vulnerable victim' during the typical bar/club night life for entrapment.  The contrast of lifestyles blends themes of social indifference within the mystery of the character.  As she hides truths within a mask of her design, it becomes a window to question morality through the reversal of fortunes.  There is reasoning for her actions, but also a conceptual meaning to the idea of revenge.  It is blunt but satirical, infusing a human element that drives this story beyond the cliches.  Through some convenient plot devices, certain individuals come back into her life.  The tragic event of the past is slowly revealed through situational reflections.  With her fractured personality placed against the blind, scenes are driven by an infusion of character growth and dark humor.  This puts a microscope on the dire issues of societal treatment, drawing a stark confliction in Cassandra's choices.  There is rhetorical sense of worth, but this drives the unpredictability of the story.  This leaves the audience on the edge of their seats, wanting to know what comes next.
As everything seems to be heading in the right direction, a MacGuffin opens past events in a whole different way.  This further fractures Cassandra personal trauma, driving her to enact her final solution.  This leads into a final act where revelations are leveled within a believability factor, where things are conveniently placed just to move the uniqueness of the situation.  The contrast of the social themes and genre elements become one, leading to twist that will either make or break your position in Casandra's path of revenge.  Promising Young Woman is a unique take on the genre, leveling out concepts that push it beyond the generalities of a typical revenge/thriller.  If you are a fan of revenge or thriller films, this is one for you.  This is definite fun time at the theater.    
Full Score – 3.5 out of 5 (Matinee)