Soul – Movie Reviews by Ry!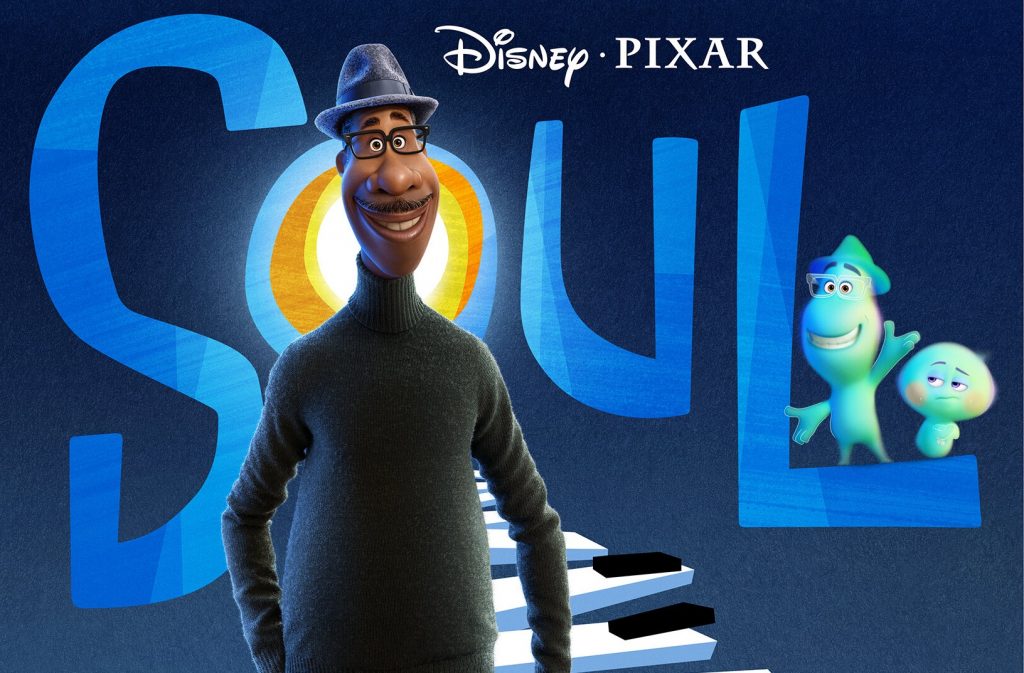 Soul – In One's Spark: The Beauty of Life
From the extravagant to simple, cinema provides an escape that can be relevant to the heart.  When there is meaning on the path, moments shine brightly to become a masterpiece on its own right.  In this latest review, I look at the next feature film from Disney/Pixar.  Diving into the aspect of what makes us human, this story uses wit and charm to create something that goes beyond its medium.  Soul is more than just another animated tale; it is a heartfelt journey that showcases the beauty of cinema.     
A musician hoping to achieve his dreams, Joe (Jamie Foxx) ends up in another world.  Trying to find a way back to his body, he teams up with 22 (Tina Fey) to find out the true meaning of life's spark.  The story begins with an introduction to Joe, a part-time music teacher.  After a call that seemingly will change his life, an unexpected fall puts him on the brink of death.  Through some convenient mishaps, he ends up becoming a mentor to 22, an unborn soul in the Great Before.  From this point, it becomes a race against time – bringing Joe back to his body so he can fulfill his lifelong dream of being a jazz player.  The relevancy (of the story) goes beyond its general format.  The amazing detail is in the foundation of its own premise – the idea of what makes everyone who they are.  Pete Doctor and Kemp Powers (Co-Directors) provide an imaginative escape through realistic motives and whimsical designs.  The colorful fervor is encased in adult-like themes, creating a sandbox of unique worlds and appealing characters.  With the main characters (Joe and 22), you get a conflicted character dynamic that brings out meaningful moments for the audience.  From visuals ques to strong dialogue, their roller coaster journey breathes life into the folly and dramatic.  The realism in the fantastical lifts the material beyond its animation, leaving you with a human story at its core. 
As the two make their way back to earth, unexpected twists lead to genuine circumstances of growth.  The simple moments and raw interactions add depth to life's faults, creating scenes that are 'common' more fruitful.  From Joe's experiences, it becomes a window of opportunity for 22 to embrace the meanings of life.  These endearing moments strike with subtle detail, bringing heart without forced explanations.  The organic storytelling lifts layers through the genuine mentorship, bringing emotional worth through the plain details of living.  Once everything comes to light, it leads into a final act and climax filled with unexpected twists that will make you see the brevity of the situation.  Soul is a remarkable story that shows heart in the power of cinema.  With unique characters, endearing story and a journey filled with emotions, this is simply another great achievement from Disney/Pixar.  This is available on Disney Plus, a truly remarkable film.    
Full Score – 5 out of 5 (Legendary)