A Dog's Way Home – Movie Reviews by Ry!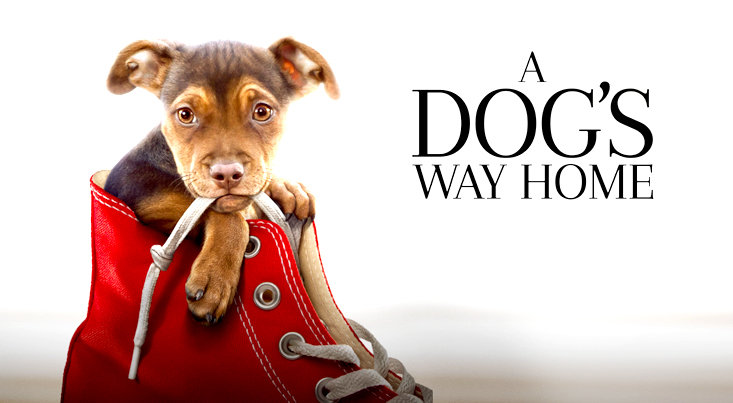 A Dogs Way Home – Just Barks of a Journey
Inserting an animal (specifically a dog) can turn a monotonous experience into a joyful reward. No matter if its film or a TV show, animals can bring a smile to your face. With A Dog's Way Home, there are obviously a lot of things that make it generic. Even if it is predictable, there is some joy to be found in this journey with a dog.
The story centers around a dog named Bella. Through convenient circumstances, she ends up being the pet of Lucas (Jonah Hauer-King). There are some genuine scenes between Bella, Lucas and secondary characters, but it never goes beyond basic 'feel-good' moments. The film progresses along a montage of melodramatic scenes, which leads to Bella being sent away from home. The second act follows the aftermath, playing along the typical 'journey home' outline. The linear path is narrated by Bella, propelling each situation with subtle endearment and love. Each scene plays with the ideas of companionship, highlighting some importance of family and relationship. Themes heighten the journey, but it is Bella that keeps that genuine feel above the clichés of the basic story.
Even with a lack of emotional worth and simplistic direction, there are certain moments with Bella that bring you to feel a strong connection to her journey. By adding some unexpected layers, it shines a light on the purpose of Bella's struggles to get home. Once in the third act, the story coincides with a Deus ex Machina plot device. Once the epilogue rolls, you feel good with what happens with Bella. A Dog's Way Home plays along a very typical outline, but Bella brings you along for a enjoyable journey. This is a good family fun night at home on a Friday night.
Final Score – 2.5 out of 5 (Friday Night Rental)