The Life Ahead – Movie Reviews by Ry!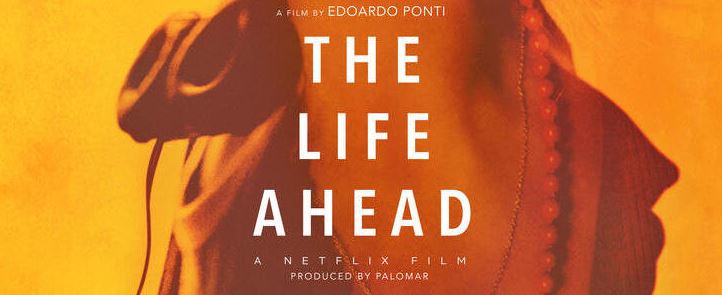 The Life Ahead – Generational Love: Live On … My Other Son
Film is a medium flushed with rehashed stories.  From action to romance, the 'adventures of' is a mantra that brings a critical eye upon the familiar.  A statement sown with the repetitive nature of the journey, there is always a chance that the intent may bring some enjoyment.  In this review, I look at a Netflix Original that captures the essence of bonds.  A tale of predictable elements, the films soars within its characters.  The Life Ahead shows what humanity can be, even in the most obvious ways.
In a seaside Italian town, an old lady takes in a young street kid who has nowhere to go.  As the two come into conflict, they will soon discover that hearts of one goes beyond age.  The outline of this foreign film is placed in a window of common archetypes and basic themes.  The idea of 'opposites' creates the foundation of predictable circumstance.  You are introduced to Momo (Ibrahima Bueye), a young boy living alone on the streets in Italy.  Through convenient plot devices, he lands under the care of Madame Rosa (Sophia Loren).  Through the first act, the basic layering of generational conflict brings a thematic realism to the plot.  Momo has a lot of angst because of a personal tragedy while Madame Rosa's memories affects her mental fortitude.  As the story moves forward, the simplistic narrative brings a level of brevity to their unexpected 'mother/son' dynamic.  There is a slow build of fondness for each other, as their backstories reveal how their personal flaws and assumption creates a love/hate relationship.  This human fortitude lifts the characters above the generalization (of the plot), creating a familial sense (long forgotten) between the characters.
As the story progresses, Momo and Madame Rosa backstories create new avenues of conflict that raise questions about the endearment on life.  The expositional fortitude is within the visual ques, driving an attraction to revelation and cause.  The aftereffects of her memories bring a 'reflection' motif, creating a path of maturation (for Momo) beyond his renegade like antics.  Through some predictable plot devices, things start to turn for both characters.  The final act brings them closer to understanding the uniqueness of their bond, leading into a climax that is obvious in enlightening the standard effects of the journey.  The Life Ahead is an Italian film that breathes homely sensations in traditional storytelling.  If you are a fan of character or foreign films, this is one for you.  It is available on Netflix, but it would be worth the Full Price at the theaters.       
Full Score – 4 out of 5 (Full Price)