Top 10 Favorite Films of All Time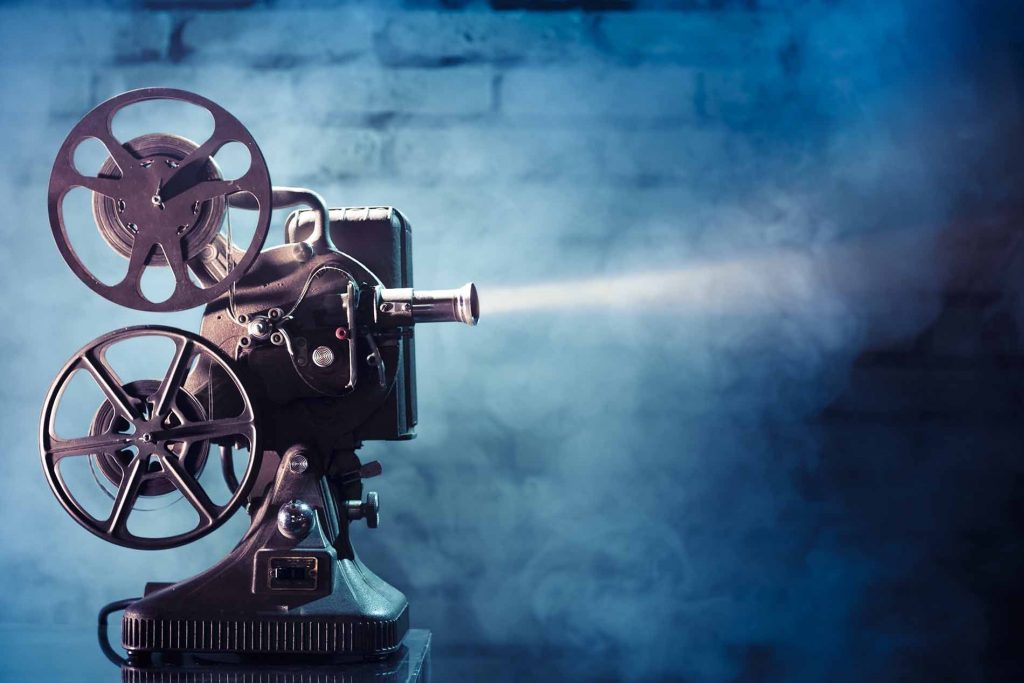 Top 10 Favorite Films of All-Time
A top list is one that is always hard to put together. With so many films that I have watched, there are a lot of films that I cherish and enjoy a lot. With so many films out there that I like, it is a difficult task to put together a Top 10 list. With that being said, a favorite list is (for me) based off two things:
Characterization and story
Those two things always will keep me loving a film more and more. It gives it replay value and also sparks that raw emotional cord, which even if I have seen it 100 times, I still feel like I've witness it the first time in theaters again. So with that little insight into my how I choose my favorites, here is my top 10 favorite films of all time: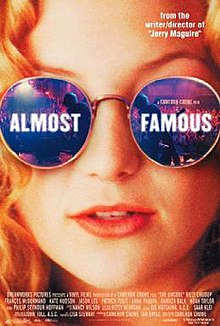 10. Almost Famous – Set in the 1970s, it follows a boy (who wants to become a writer) who tags along with a rock band on the road. I am a sucker for 'coming of age' stories, and this is (in my opinion) the definite coming of age film. The coming of age themes is so intricate, that it not only affects the main character, but also everyone around him. From the lead singer, to the Roadies, to even the boy's mother and sister, you watch as all involved grow to better themselves in the end. This gives it its witty charm, as well as provides quality to the story, character and overall aura of the film.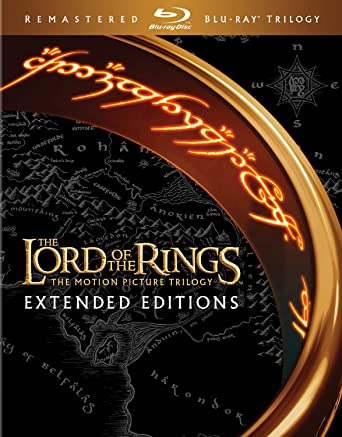 9. The Lord of the Rings (Trilogy) – You can call this cheating, but this is my list. The reason I put it as one is if you watch these films, it is just one big film. I am a huge fan of fantasy, and this Peter Jackson creation on the big screen provides a world that is beyond imagination. From the journey of the ring bearer (Frodo) to all the other people and creatures of Middle Earth, you get lost in struggle, feel the pain and enjoy the emotional ride you've become hooked on. This is my favorite fantasy film/trilogy to date.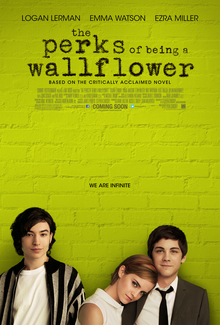 8. The Perks of Being a Wallflower – Coming of age films are a dime a dozen. Every few years, there is a journey that captures the magic of growing up (no matter the era). A story that focuses on the early days of High School, with a fun outcast of individuals and memorable personal moments, this is a film that will have you believing in the infinite of … being yourself.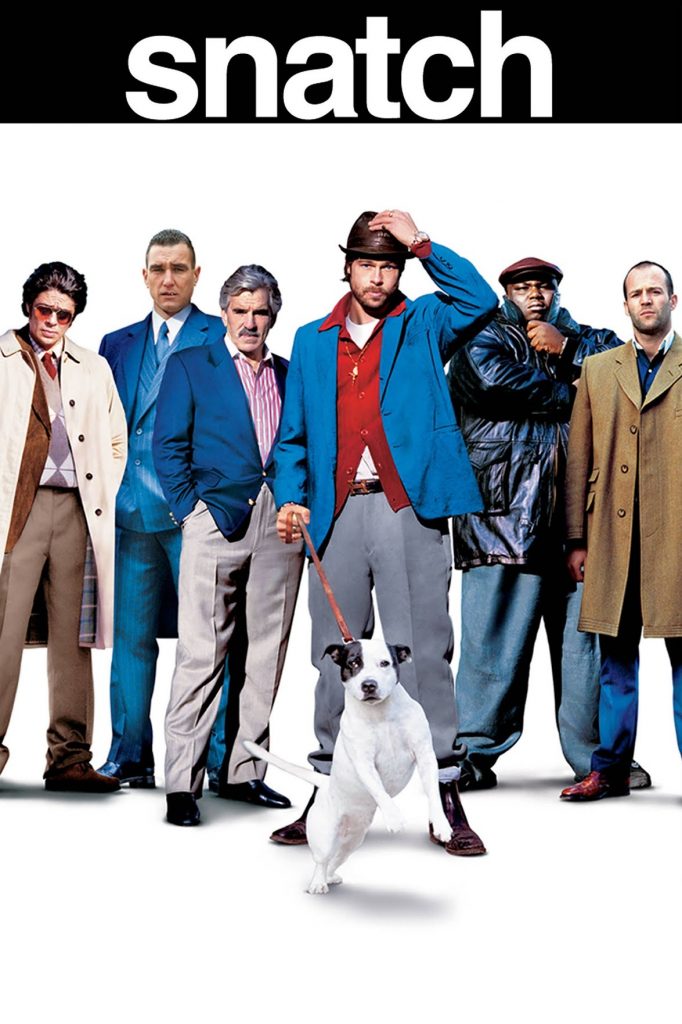 7. Snatch – Multiple story lines; distinctive and outrageous characters; comedy, drama and action all rolled into one amazing picture by Guy Ritchie. This is a film that is the best one that combines intricate storylines with a singular purpose, but also providing depth to every single character. There isn't much else to say about this film but, if you haven't watched it, WATCH IT (you won't be disappointed).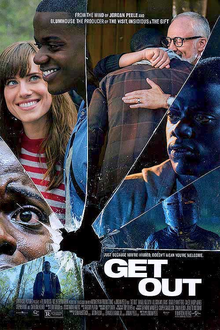 6. Get Out – When you think about Horror, you assume typical clichés of gore and jump scares. This is a film that goes beyond the tropes and captures scares within the darkest aspect of societal norms. Within a tightly woven script that builds strong tension and character, Jordan Peele provides an unforgettable experience that changes the face of horror.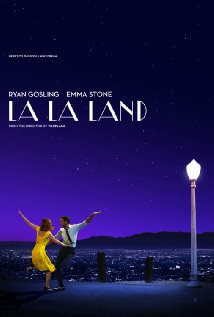 5. La La Land – This is a film that took my heart from the first scene. Originality is something hard to come by, but when a film combines genres and characterization, it drives home what makes the experience at the theaters so rewarding. As I mentioned in my review, this is a film that generated that one of a kind of filming that goes beyond just being a person in the theater. This is a story that thrives on excitement, joy, passion and raw detail. It brings about a true escape that is pure at heart. This is my favorite musical of all time, an original masterpiece.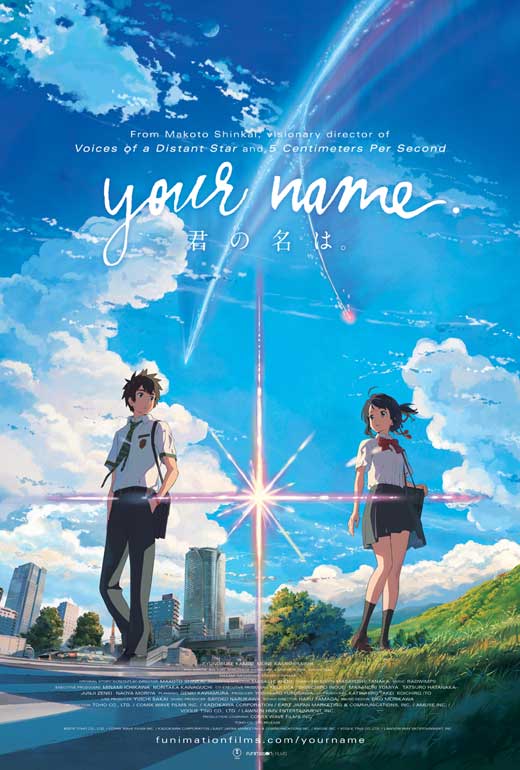 4. Your Name – Anime is a medium that can sometimes be hard to enjoy. For all the imaginative detail, this is one that captures the heart of characters within colorful world of the fantastical. This is an escape grounded within its own genuine tale of guy meets girl, creating an everlasting journey of hope, lost and love.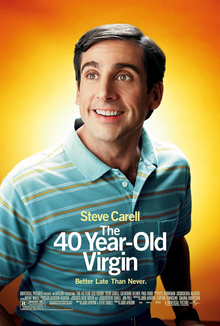 3. The 40-Year Old Virgin – There is one thing that seems to be a trend with a lot of comedy films. The one single downfall with comedies is they just aren't the same in multiple viewings. The reality is, most comedies don't have stories or characters worth caring for, and the film is defined by jokes. This film right here goes beyond just the jokes and provides film that has a wealth of themes that are littered with hilarious jokes. I can laugh till it hurts regardless of knowing which jokes are coming up. This goes to the quality of the characters, story and wonderful direction from Judd Apatow. This is my favorite comedy of all time.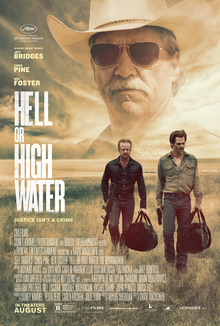 2. Hell or High Water – Within all the film genres, it is Westerns that captures the pure essence of story and character. Now-a-days, these kinds of films are hard to come by. Within today's cinema, there has been a slow revival of this genre through modern twist. Being one of those films … it is a tale that provides the grit within the heart of brothers (on both sides of the law). With strong acting (Ben Foster, Chris Pine, Jeff Bridges), this is a harden tale that will leave you wishing for more.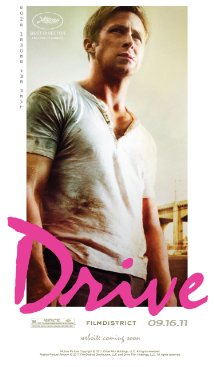 1. Drive – This is my favorite film of all time. From the writing, to the characters, to the methodical direction and engrossing scope of the score, you get a deeply layered entertaining film. You feel touched by the brevity of the situation of Gosling and Carey Mulligan's situation, but also become aware of the vicious cycle of violence that makes things go haywire. There is complete emotional depth from beginning to end, even when the credits role. With bringing great characters, story, it creates that spark, that makes me want to watch this film over and over. That is why it is my favorite film of all time.