Top 10 Films of 2016

2016 has been a year of many things.  From the high and lows of the social and politic climate, the one thing that always stays strong (in my heart) is cinema.  For all that may happen, that true escape of leaving the world for just a couple of hours always creates a sensation that I can never forget.  From the outrageousness of space travel, the ominous conflict of heroes to the perpetual tales of fate; we have been witness to a plethora of different and unique stories.  From the beginning till the end of the year, there was something for everyone to go see at the theaters.  The one thing that can define my list is the word escape.  All of the featured films on this list (including honorable mentioned) provide that poignant detail of an experience to pull me away.  No matter if it was animated, fantasy, action or drama; these films gave a life to the art of storytelling.  In them, you get to see the overall aspects of character, passion and moments.  For that, it was definitely hard to keep the following off the list. The honorable mentions are as followed: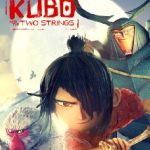 Kubo and the Two Strings – A wonderful animated feature that provided proof of imagination and worth in storytelling.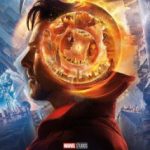 Doctor Strange – One of the best Comic Book films to tackle the 'origin tale' with a different spin.  Definitely a worth entry from Marvel.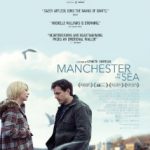 Manchester by the Sea – A delicate and emotional tale of family, drama and finding reasons to live again.  A great film for Indie lovers.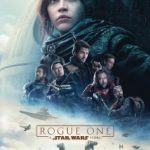 Rogue One: A Star Wars Story – Another great entry in the Star Wars Saga.  This film builds off stories untold and gives an expansion to the universe that we know and love.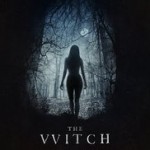 The Witch – One of the best original horrors to come around in some time.  The tension, thrills and ominous brooding will have you talking for days.
The films above were stupendous with very unique experiences.  They are definitely worth watching.  Now, let us open the curtains and reveal my Top 10 films of 2016.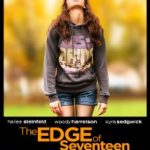 10. The Edge of Seventeen – Being that coming of age tales are some of my favorites; this is a great film to start off this list.  A telling of tales that might seem redundant; as stated in my review, it touches you in a way that you will experience life like you've never had.  A truly gifted story, The Edge of Seventeen provides wits and charm to the common 'coming of age' trope for teenagers today.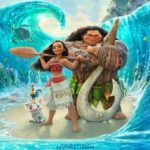 9. Moana – Disney seems to be on a roll lately; and this one is no exception. Taking the Disney 'fairytale' formula and adding a taste of the Polynesian culture; you will be blown away by the journey of one girl to save her people.  As stated in my review; you will not be disappointed in singing along while traveling on the vast waves of the sea.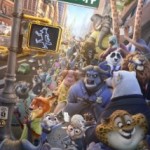 8. Zootopia – Another Disney animated feature to do something great; this film gives audiences a magical blend of adult themes with imaginative characters. Mixing story depth, characterization and social ambiguity, this film gives it all. As stated in my review, this is an experience for all ages.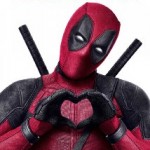 7. Deadpool – Comic Book films have been a dime a dozen. They have become stagnant with formulaic outlines. Every so often, there are some that stand out from the pack.  Deadpool gives a truly indifferent, surreal and raw experience.  This is a film that shows what it means to be fresh, original and push the rated 'R' staple.  Deadpool gives hope that Comic Book films can be more than passé.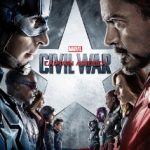 6. Captain America: Civil War – Just like Deadpool; this Marvel Cinematic Universe film pushes pass the predictable threads and gives us a true game changer. With characters you have grown to know and love; as you watch them become broken by different morals and convictions creates a tale that will pull at your heartstrings.  As stated in my review; this is a blockbuster that twists the barrage of action with characterization.  This is a film that should not be missed.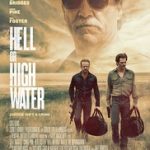 5. Hell or High Water – Getting into the big guns; we have a film that shows what it means to be redefining. A modern take on the Western genre; Hell or High Water shows us how life, fate and circumstance can push people to do unimaginable things.  With some of the best acting to date from Chris Pine, Ben Foster and Jeff Bridges, you will be drawn into their cat and mouse game across West Texas.  This is a methodical tale that shows what pushes people to do the wrong thing for the right reasons.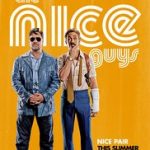 4. The Nice Guys – If there was a film to describe as underrated; it would be this one. This is an enrapturing story that blends the ideas of a period piece (gritty 70s settings) with the likes of comical themes (buddy cop flavor).  Combine this with a director (Shane Black) with slick writing skills and amazing actors (Ryan Gosling and Russell Crowe), you're in for a truly unpredictable ride.  As stated in my review, this is one of the most original and creative films to come around in a while.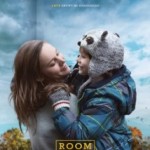 3. Room – A film that became one of my favorites after one viewing; Room is a film so deeply woven with emotional themes that to say anything else but extraordinary would be a disservice. The film breathes new life into the aspects of love, hope, tragedy and self-worth. A character infused tale for the ages, Room shows how simple and honest storytelling can be the most rewarding.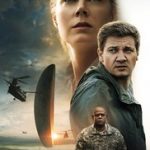 2. Arrival – In short, this was a truly gratifying experience to watch this film on the big screen.  From the twisting of character depth to the superb script and methodical storytelling; Arrival gives new avenues to what it means to be a Sci-Fi film.  A raw escape that breathes life into the imaginary, this is a film that will go down as one of the best Sci-Fi dramas ever.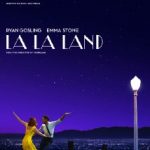 1. La La Land – For all the films on this list; there is the one that provides a truly gratifying journey. From start to finish; La La Land gives that perfect feeling towards the art of storytelling.  From the riveting/imaginative direction, elusive/seamless use of musical score and dance numbers, the enticing character dynamic and the deep/emotional themes; La La Land gives everything and so much more.  As stated in my review; with a mixing of what life, love and fate can do to a person, La La Land is simply a masterpiece.  This is why it is my number one movie of 2016.